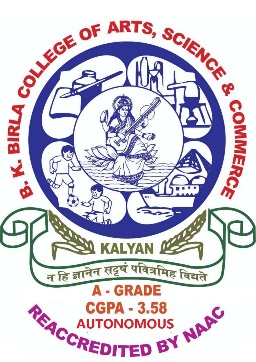 The unique structured course is in association with B. K. Birla College
Mumbai, 9th May 2022: Aditya Birla Education Academy (ABEA),India's leading professional development institute for teachers, has opened admissions for its second batch of the Post Graduate Diploma in Global Education (PGDGE) programme in association with B. K. Birla College of Arts, Science, and Commerce (Autonomous, Kalyan. The programme is designed to give educators the opportunity to create a career in international education through a blended learning curriculum that combines rigorous and relevant academics with school-based applications. The course helps teachers who want to apply for international board schools, apart from overall skill development that would help them grow in their respective schools.
READ: Retail sector shows phenomenal recovery
The admissions for the course have already began with the last date for application on 30th June 2022. The course will officially commence in July 2022. Divided into nine modules and designed by globally renowned academicians, the year-long curriculum focuses on the implementation of global best practices in education, environmental sustainability, and technology. The course follows a research-based approach to learning, and has an internship module for learning practical aspects of teaching and a final capstone project. The course is ideal for working professionals as classes are held after work hours and includes a mix of synchronous and asynchronous sessions.
ALSO READ: easyshiksha.com
Commenting, Mrs. Neerja Birla, Founder and Chairperson, Aditya Birla Education Trust said, "Educators today must be equipped with up to date academic skills and global best practices to be able to adapt to the current competitive landscape. After the success of the first batch of educators, we are happy to provide a platform for more educational professionals to help them develop practical teaching abilities within a global setting.
"
Important Announcement – EasyShiksha has now started Online Internship Program "Ab India Sikhega Ghar Se"
The programme helps educators to enhance their skills and knowledge in international education by integrating a rigorous and up-to-date academic setting with learning through school-based practice in a blended curriculum. PGDGE participants will be able to improve their skills and learn to teach using the most up-to-date global methods, gain relevant experience through internships in institutions, learn how to use educational technology in teaching and learning, and incorporate reflective practices for self-development.
The synchronous online classes are held after work hours on Wednesdays & Saturdays. The system involves an internship programme at well-known schools close to their place of residence in their cities, as well as offering campus placement assistance towards the end of the academic year. The PGDGE course focuses on the holistic growth of the participant and the 80:20 ratio of assessment. The applicant must be a graduate of any discipline to be considered for the course. The course fee is Rs. 75,000 (inclusive of taxes) and can be paid in three installments.
The successful maiden batch for the course had a diverse set of participants from Dubai, Maharashtra, New Delhi, Rajasthan, and Telangana. Candidates with professional experience, ranging from freshmen to school leaders with over 20 years of experience, were part of the diploma course.
About Aditya Birla Education Academy
Aditya Birla Education Academy is India's leading professional development institute for teachers. Aditya Birla Education Academy aims to engage educators in the new-age global processes of education and empower them to evolve into the best knowledge-givers they can be, as they nurture young minds and contribute towards shaping the future. Aditya Birla Education Academy is providing a platform for educators to further their professional development through relevant and uniquely structured courses that meet their needs across the spectrum of educati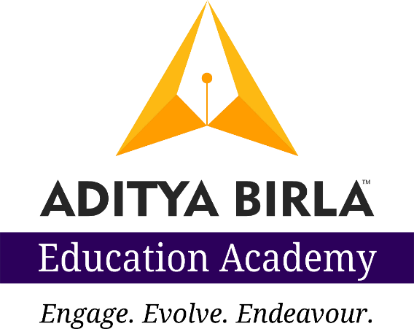 on.
About Aditya Birla Education Trust
Aditya Birla Education Trust (ABET) is an organisation committed to the cause of education and mental health, with an objective to nurture young minds. Right from establishing the Aditya Birla World Academy, an International School with an Indian soul, to The Aditya Birla Integrated School, which acknowledges the need to cater to children with different learning needs, ABET has always prioritised the importance of a child's overall development. Further under the aegis of ABET, the Aditya Birla Education Academy provides professional development opportunities for educators, and engages, empowers and equips them to contribute towards shaping the future of young minds. In an endeavour to stamp out stigma surrounding mental health concerns, ABET has established Mpower, a holistic mental health care initiative, which has become the pioneer of mental health awareness in the country. Ujaas, the youngest initiative by Aditya Birla Education Trust aims to create a positive and sustainable impact in the menstrual health landscape in India by reducing period poverty and by empowering adolescent girls and women to adopt effective menstrual health and hygiene management practices. Aditya Birla Education Trust runs under the zealous leadership of its passionate and committed Founder & Chairperson, Mrs. Neerja Birla.
About B. K. Birla College of Arts, Science and Commerce (Autonomous), Kalyan
B. K. Birla College of Arts, Science and Commerce (Autonomous), Kalyan a multi-faculty premier institution of higher education, with an enrolment of more than 12,500 students (8,100+ in UG, PG and Research Programs and 4,400+ in Junior College) is affiliated to the University of Mumbai. The College is granted 'Autonomous Status' and 'College of Excellence' status by UGC and has been reaccredited (3rd Cycle) by NAAC and awarded 'A' Grade (CGPA – 3.58). The College is certified with the ISO 9001:2015.