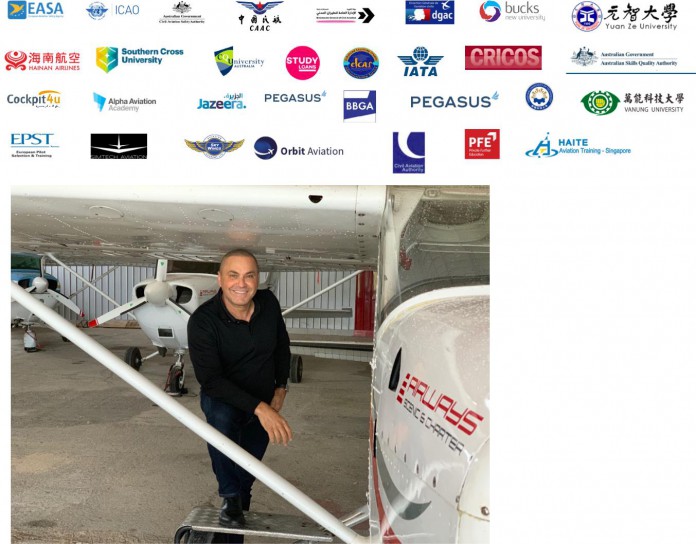 Montpellier, France – October 16th, 2019

The Airways Aviation Group announced today the acquisition of the renowned French Aviation Education & Training organisation ESMA (Ecole Supérieure des Métiers de l'Aéronautique). 
Established in 1988 and located at Montpellier Mediterranean Airport, ESMA is the largest and most important ( privately owned ) multidisciplinary aviation school in Europe. With direct access to the airfield and covering a built-up area of approximately 11.600 sqm the ESMA campus facility is divided into various areas of activity including modern Classrooms & Lecture halls, Simulators, Cabin Crew Training facilities, Aircraft Maintenance hangars & teaching facilities and on-site Student Accommodation for more than 100 students. 
 
As an established EASA Authorised Training Organisation, ESMA offers a plethora of European Certified courses including Airline Pilot (EASA ATP), Aircraft Maintenance (CAMO, MRO – PART 145 & 147 for in-house maintenance and apprenticeship Aircraft Engineering), Cabin Crew (CCTO Training), and Ground Handling including (IATA; Dangerous Goods; Safety, IATA & AMADEUS Certifications). 
"These are unprecedented times in aviation as we accelerate & expand our already significant global presence & capability and offer even more solutions to the industry's increasing demand for properly trained & qualified people. The Airways Aviation Group is one of very few global brands in aviation education & training and we will continue to solidify our positioning as we service existing partners and develop new industry partnerships. The acquisition of ESMA is a significant next step in meeting the extraordinary industry growth over the coming 15 years". says Romy Hawatt, Founder & Executive Chairman of the Airways Aviation Group. 
Top Software Engineering Courses
Airways/ESMA approvals and certifications include EASA, CASA, Montenegro ICAO, UAE GCAA and Kuwait DGCA, along with the highly respected CAAC (Civil Aviation Authority of China) approvals. 
"Airways/ESMA values its relationships and intends to continue to provide ATPL and other pilot training to the various Chinese Airlines in addition to its existing European, Arab and other Asian clientele. Asia, the Sub-continent, Africa and the Middle East represent more than two thirds of the world's growth markets over the coming years and Airways/ESMA is well positioned to play a significant role in assisting its partners in their training needs going forward", explains Hawatt. 
The Airways Aviation Group is poised for the future with a history and growth story that spans more than 30 years and having trained over 8,000 students. The Groups current fleet of aircraft consists of 34 x Diamond DA40 and DA 42 and 16 x Cessna 172 and 182 positioned at its operational bases. 
With the addition of ESMA, the Airways Aviation Group now boasts built up facilities of approximately 25,000 sqm along with the largest and most diverse ('beaches to alps') pilot training area footprint in the world covering approximately 350,000 sq/km across the UK, Spain, France, Montenegro and Australia.
"The coming weeks and months should see substantial new activity as we meet with and speak to our existing and new prospective partners around the globe. We are very much focused on how we may efficiently maximise resource utilisation as we increase the Group's business output particularly through our now expanded European operations", adds Romy Hawatt.
Top Networking Online Courses
More Courses With Certification
Empower your team. Lead the industry
Get a subscription to a library of online courses and digital learning tools for your organization with EasyShiksha
Request Now
ALSO READ:  THE-indian-school-of-hospitality-ish-hosted-an-international-industry-event
Get Course:  English-Grammar