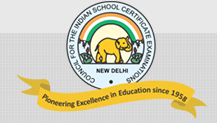 ●       456 secondary-stage teachers from 250+ affiliated schools were trained on strengthening assessments by CISCE
●       Continuous two-day training sessions are being conducted from August to December 2023 at four different centres nationwide, empowering 2,530 secondary-level teachers across 22 subjects offered at the ICSE & ISC levels.
New Delhi 5th September 2023: The Council for the Indian School Certificate Examinations (CISCE) has taken a significant stride in advancing the quality of education in India through a series of transformative teacher training initiatives. With the aim of fostering 21st-century competencies and skills among students, CISCE has introduced a comprehensive program focused on strengthening assessments, innovative pedagogy, vocational education, leadership skills, and subject-specific training. It aligns with the National Education Policy 2020 and the National Curriculum Framework for School Education 2023. These initiatives exemplify CISCE's dedication to creating future-ready classrooms that cultivate the potential of every student.
These teacher training initiatives have received enthusiastic participation from educators across India. Participants have emphasised the need to raise awareness among all stakeholders regarding changes in curricular structures, pedagogy, and learning outcomes as per NEP-2020. They have also highlighted the benefits of post-COVID offline training, facilitating a more robust exchange of best practices and hands-on learning from educational experts. Educators have suggested the organisation of additional training sessions with expanded opportunities for inter-school interactions and collaborations to build a collective pool of resources for all affiliated schools. Furthermore, teachers have recommended regional-level training conducted by CISCE.
ALSO READ: Imarticus Learning: Launches 200th batch of Data Science and Analytics Program
From January to February 2023, CISCE conducted training sessions for 456 secondary-stage teachers from 250+ affiliated schools across India. They were designed to enhance assessment techniques and revitalise the teaching-learning ecosystem to foster 21st-century competencies and skills. Additionally, in July 2023, CISCE organised a Competency-Focused Question-making program. This is to be followed by an intensive two-day offline workshop in October 2023 in Delhi, attended by 70 secondary-stage teachers. In November 2023, CISCE plans to host a two-day training webinar on competency-focused teaching practices for preparatory and middle-stage teachers.
At the foundational level, CISCE has trained 60 teachers in innovative pedagogy and processes designed to nurture literacy and numeracy skills in young learners in April/August. They have also established partnerships with national-level expert agencies to promote awareness and advocacy for introducing vocational education at the school level. It includes a series of webinars for school leaders, covering skill-based subjects such as Hospitality Management, Robotics and Artificial Intelligence and integrating Financial Literacy into the school curriculum. These webinars have engaged a significant audience, including over 2,500 principals, teachers, and students from affiliated schools during July and August 2023.

Furthermore, CISCE conducted a School Leadership Training Programme in collaboration with NIE International Singapore from 24th-28th July 2023. It equipped 60 school principals with the leadership skills required to navigate the challenges in shaping school policies and practices to meet the new schooling requirements as per NEP-2020.
Mr Gerry Arathoon, Chief Executive & Secretary of CISCE, said, "Teachers are the foundation of knowledge, and leadership training programs are the scaffolding that elevates their impact. Through these programs, educators gain the skills to ignite curiosity, inspire growth, and shape future leaders. On this Teacher's Day, let's recognise that investing in teacher and leadership training is an investment in a brighter, more enlightened tomorrow."
CISCE is presently conducting continuous two-day training sessions from August to December 2023 at four different centres in India. These sessions will empower 2,530 secondary-level teachers across 22 subjects offered at the ICSE & ISC levels.
Additionally, CISCE has undertaken research and development efforts to create comprehensive modules focusing on key areas of NEP-2020, including Foundational Literacy and Numeracy, Experiential Learning, Competency-based Education, Financial Literacy, and School-Based Assessment.
This year educate yourself and develop your career with EasyShiksha