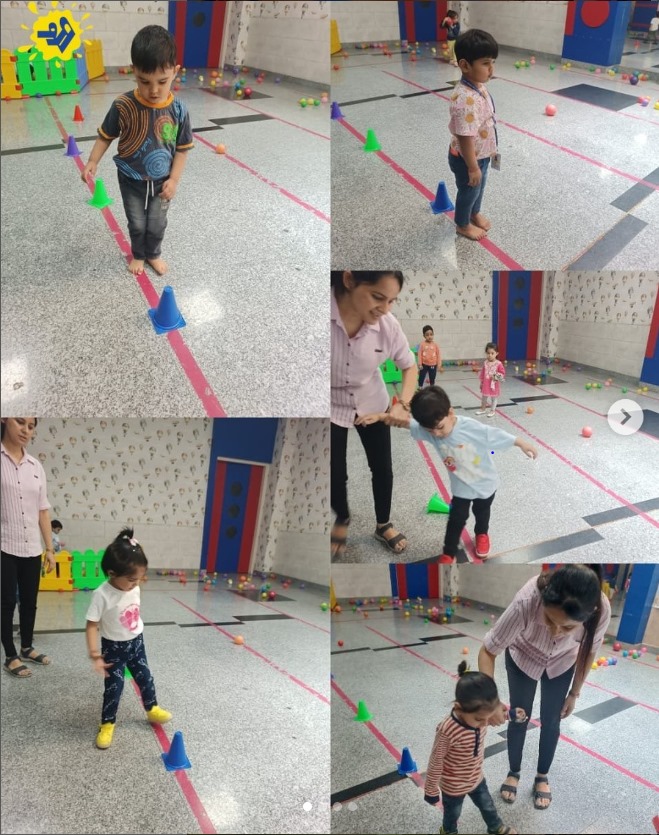 The Shri Ram Wonder Years marked National Sports Day with immense zeal and vigour. The day witnessed various activities to nurture the spirit of sportsmanship and promote physical fitness among the students. Multiple activities tailored to different age groups were organised, ensuring that every student had an opportunity to participate and showcase their athletic prowess, teamwork, perseverance, and sportsmanship in the young learners.
The tiny tots of Pehle Kadam delighted everyone by showcasing their agility and coordination through hula hoop activities. Their boundless energy and joyful participation left a lasting impression on spectators. The students of Nanhe Kadam demonstrated remarkable teamwork and focus as they engaged in ball-passing activities within hoops with truly commendable precision and coordination, as they also navigated through cones and followed intricate patterns on the floor as part of Balance and Locomotor Activity.
ALSO READ: Prime PR wins Quality Mark Awards 2023
Pyare Kadam's students exhibited their balance and determination by embarking on a one-footed journey towards the finish line, emphasising the importance of balance in sports. They also displayed fine motor skills by transferring balls from one hula hoop to another while lying down. The students of Badhte Kadam embraced higher challenges as they crossed hula hoops and skillfully balanced bean bags on their heads while making their way to the finish line. This activity put their concentration and multitasking abilities to the test.
Ms. Shubhi Soni, Principal, The Shri Ram Wonder Years, expressed immense pride in the students' enthusiasm and dedication towards sports, stating, "National Sports Day is a reminder of the importance of physical fitness and healthy competition. It was heartening to witness our students embrace these values with such enthusiasm. We believe that these experiences contribute significantly to their overall growth and development. We nurture young minds with a blend of academics, sports, and values to prepare them for a bright future."
This year educate yourself and develop your career with EasyShiksha