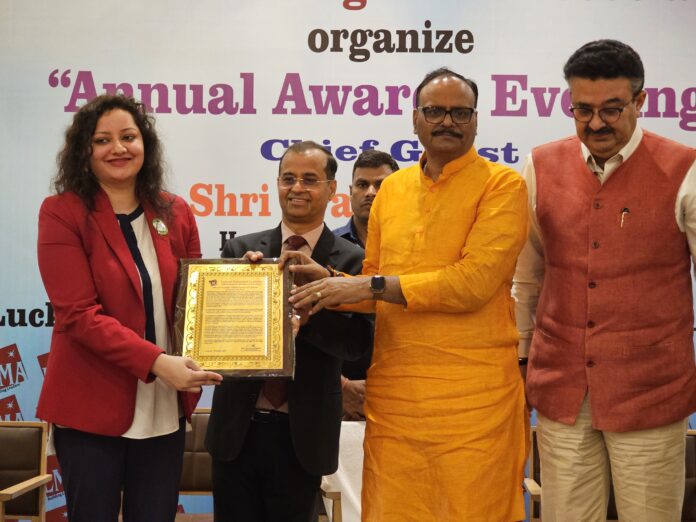 Dr. Subi Chaturvedi, Chief Corporate Affairs and Public Policy Officer, InMobi Group, was awarded the LMA Outstanding Woman Achiever (Corporate) Award 2023. The award was conferred by Sri Brijesh Pathak, Deputy Chief Minister of Uttar Pradesh, in recognition of Dr. Chaturvedi's exceptional contributions to the field of public policy, corporate affairs and her unwavering commitment to promoting responsible innovation, inclusive growth, and bridging the digital divide.
The Lucknow Management Association (LMA) hosted the event on March 21, 2023, where the best and brightest from the fields of business, public service, and entrepreneurship came together to celebrate excellence
ALSO READ: News18 India's Lucknow Adhiveshan Celebrates the Achievements of Uttar Pradesh Govt 2.0 on Its First Anniversary
This honour recognises Dr. Chaturvedi's incredible contributions to the fields of strategic advisory, public policy, corporate affairs, and communications, where she has made a significant impact over the past two decades.
As a global leader, Dr. Chaturvedi has worked with governments, international organisations, and multilateral institutions in leadership roles, serving as a Member of the United Nations Internet Governance Forum (MAG), Global Co-Chair of the Netmundial Initiative, and on the Boards of the UK India Business Council (UKIBC) and IGFSA.
Dr. Chaturvedi has also played a pivotal role in championing issues such as responsible innovation, inclusive growth, bridging the digital divide, and improving access for the less privileged. She has helped two sovereign countries negotiate in areas like ICT, IT, and electronics manufacturing, telecommunications, financial, digital, and health services.

Dr. Chaturvedi's impact on the industry is far-reaching and her achievements are numerous. She led the industry advocacy for central regulatory oversight for the gaming industry in India, which was formerly deemed impossible due to state-owned legislation. She successfully led and contributed to negotiations resulting in six MOUs worth over 100 million USD, creating a pipeline across manufacturing, ICT, financial, and health services between the governments of India and Saudi Arabia, ahead of HM Prince Salman's 2019 visit to India.
Thanks to her efforts, UP has become a hub of innovation and talent, contributing to the recently concluded Global Investor Summit and G20 meetings at Lucknow. Dr. Chaturvedi has held leadership positions in the country's leading banks, MNCs, PSUs, media and strategy companies, industry bodies, chambers, advocacy firms, and think tanks.
Dr. Chaturvedi is a leading voice for developing countries and emerging economies on a wide range of topics, such as the digital economy, global markets, deepening democracy, and disruptive technology. She is a widely published author and has been instrumental in shaping national discourse on policy interventions for unlocking the full potential of the digital economy, transforming the Indian Mobile Congress (IMC) into a credible platform for government-industry dialogue.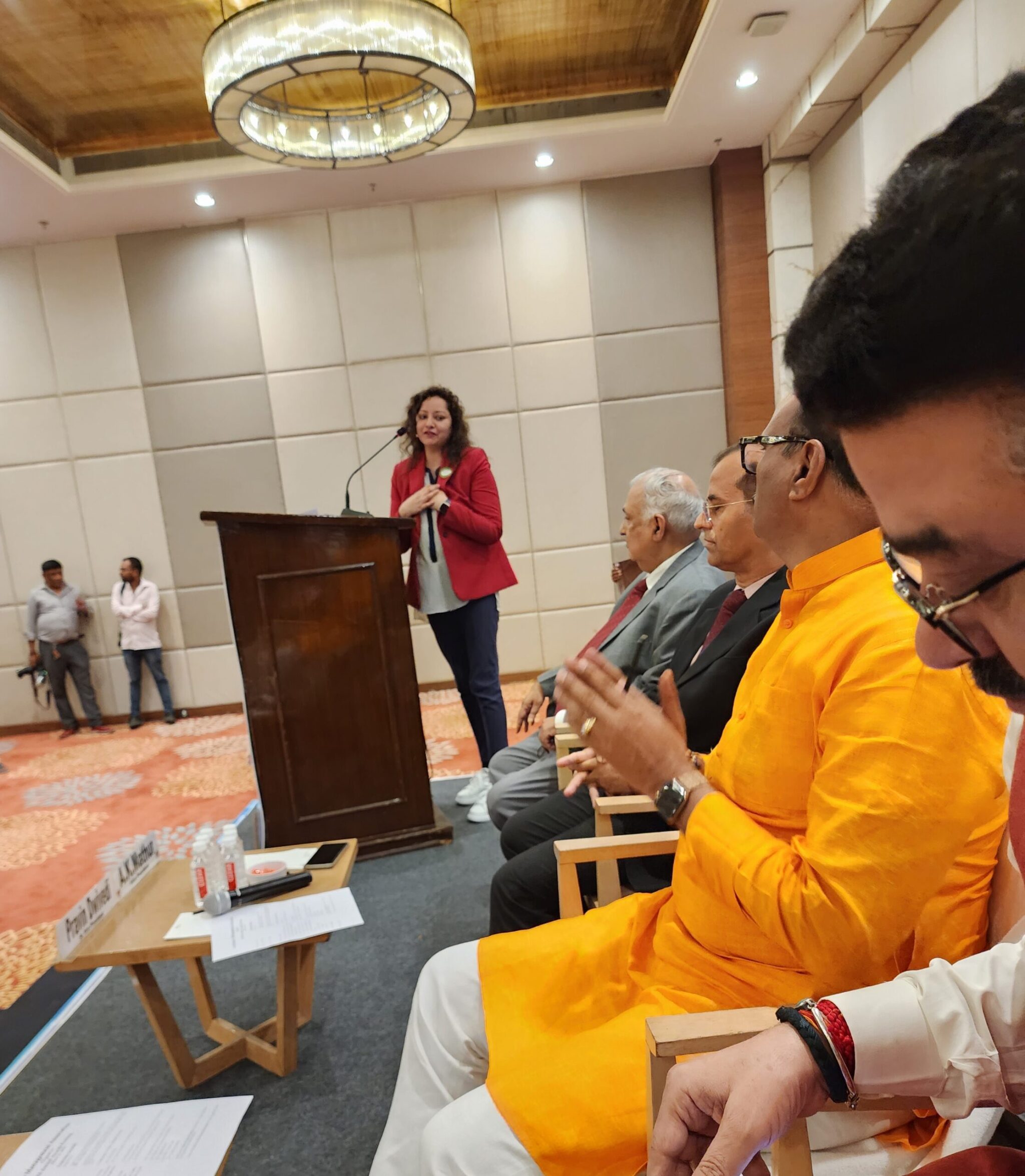 The LMA Outstanding Woman Achiever (Corporate) Award 2023 is a fitting tribute to Dr. Subi Chaturvedi's outstanding contributions to the industry and is a testament to her leadership, vision, and unwavering commitment to promoting innovation and progress in the field of corporate affairs. Her achievements serve as an inspiration to future generations of professionals and leaders as they strive to make their mark in their respective fields.
This year Educate yourself and develop your career with EasyShiksha