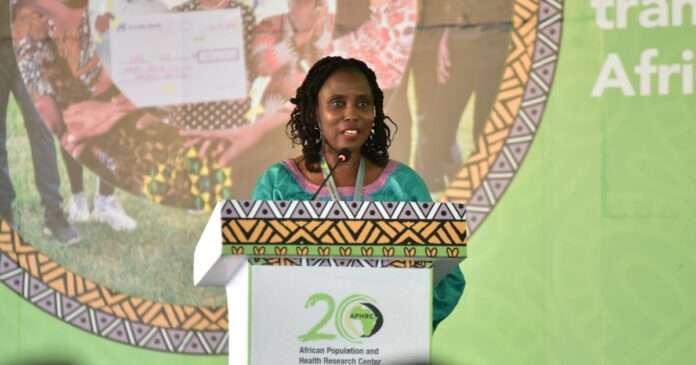 The call comes as APHRC celebrates twenty years since inception with a focus on bridging policy gaps and challenges affecting the African continent
Access Multimedia Content
NAIROBI, Kenya, May 25, 2023/ — Africa has been challenged to invest more in scientific research in advancing knowledge towards achievement of the continent's economic and social development.
According to the African Population and Health Research Center (APHRC) (https://APHRC.org/), Sub-Saharan Africa contributes just 1% of global scientific products, such as patents, research papers, and peer-reviewed articles, with very little change over the last ten years.
The premier research-to-policy institution that generates evidence for policy action to enhance the health and well-being of African people, quoting a recent World Bank report, says the continent needs at least 1,000,000 quality research leaders with Ph.D. degrees to help drive economic and social development over the next ten years.
ALSO READ: Airblack invites application for Makeup Programme
"Despite Africa being a significant source of research, its global contribution is still low. This is because of the low investment in research, which results in Africa's limited representation in the global knowledge economy. However, this presents an opportunity for Africa to make a significant leap in its social and economic development. Investments in Research and Development (R&D) can create millions of jobs, generate new knowledge for decision-making, drive monetization of innovations, and elevate the place of African scientists and institutions in the global marketplace of ideas and influence," said Dr. Catherine Kyobutungi, Executive Director, APHRC.
Dr. Kyobutungi was speaking in Nairobi, Kenya during a forum hosted by APHRC in commemoration of its 20th Anniversary, where she noted that research products alone by design cannot change the world but only when applied as part of an evidence-based policy or program intervention.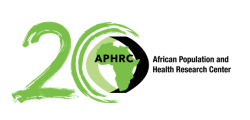 The call comes as APHRC celebrates twenty years (https://apo-opa.info/421bSow) since inception with a focus on bridging policy gaps and challenges affecting the African continent. Alongside the creation of new knowledge through research and utilization of existing knowledge, APHRC has been at the forefront of promoting the Evidence-Informed-Decision-Making (EIDM) approach across its projects, integrating research evidence with practitioner and beneficiary experiences to drive innovation and adaptation across all levels of decision making.
APHRC has for the last twenty years run numerous research projects and generated evidence that has shaped policy and practice across Africa. In Kenya, it has contributed to landmark reports such as the 2013 Publication on the Incidence and Complications of Unsafe Abortion in Kenya, the 2015 National STEPs Survey (https://apo-opa.info/3My20Nh) on Non-Communicable Diseases,  the 2022 Kenya – National Adolescent Mental Health Survey (https://apo-opa.info/434YKQF), Nairobi City's first comprehensive Shit Flow Diagram (SFD) in 2017, which helps visualize and understand how fecal waste flows through the city's infrastructure, among others.
APHRC hopes to grow its portfolio of over 100 projects in more than 35 countries, covering key thematic areas (https://apo-opa.info/433Chn5) such as education, population dynamics, urbanization, human development, food and food systems, health, and well-being.

Over the next five years, the organization, through its Data Science Program (DSP), will strengthen continental data systems by improving and harmonizing data governance and data architecture for the continent to capitalize on big data generated from population studies and unconventional data sources, Machine Learning, and Artificial Intelligence tools to inform priority development actions. 
"We are telling our political leaders that Africa will not achieve its dream of economic and social empowerment by continuing to rely on international technical expertise. We need to develop our own scientists from home-grown talent who will develop evidence-based local solutions that when translated into action and main-streamed into national decision-making processes, can cascade to the local level and change people's lives", said Dr. Kyobutungi.
APHRC aims to re-engineer the African research ecosystem by catalyzing the training of Ph. D.s through partnerships with academic institutions and nurturing  the next generation of African research leaders. Africa needs thousands of research leaders who, through an intergenerational transfer of skills and knowledge, will train the 1,000,000 scientists needed to spur the continent's economic and social development.

Through initiatives like the African Doctoral Dissertation Research Fellowship (ADDRF) program and the Consortium for Advanced Research Training in Africa (CARTA), APHRC is helping to rebuild and strengthen the capacity of African universities to produce skilled researchers and scholars in Africa. ÀDDRF, the first large-scale capacity-strengthening initiative for APHRC, has produced over 185 PhDs and 15 Masters graduates.
CARTA, its current flagship program, has recruited and developed over 250 Ph.D. fellows across diverse research fields since enrolling its first cohort in 2011. CARTA is a partnership of eight African universities, four African research institutions, and non-African partners offering fully funded doctoral and post-doctoral training opportunities to attract, train and retain the continent's brightest minds.
Currently implementing its 2022 – 2026 strategic plan, APHRC intends to transform into an enabler and catalyst in Africa's R&D ecosystem. Given the think-tank's Africa-wide mandate and reach, it will rely on it's  track record in influencing policy, a wide network of partners across the continent, as well as its successful large-scale doctoral training programs to take on the mantle.
As part of its anniversary activities, the APHRC also hosted the 'Evidence to Policy Impact Symposium' that addressed challenges hindering effective public policy engagement, decision-making, and interventions to tackle health development challenges in African countries.Distributed by APO Group on behalf of African Population and Health Research Center (APHRC).
About The APHRC:
The African Population and Health Research Center (APHRC) is the continent's premier research institution and think tank, exploring population, health, and well-being questions. Based in Nairobi, Kenya, and with a West Africa Regional Office (WARO) in Dakar, Senegal, the Center seeks to drive change with evidence led by a growing cadre of research leaders from across sub-Saharan Africa.
This year educate yourself and develop your career with EasyShiksha