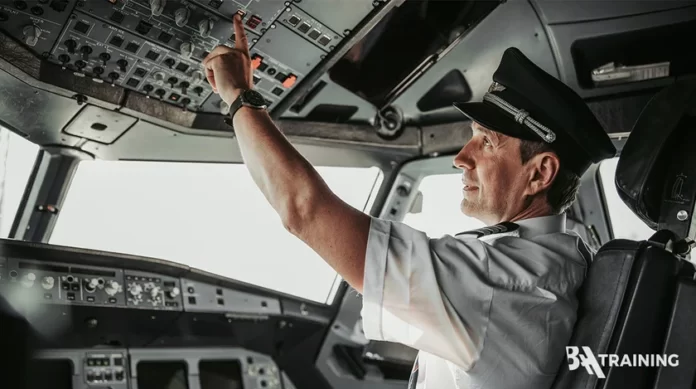 The public can get a look into this distinguished profession thanks to the numerous films and TV shows about pilots and the aviation sector. The stories are frequently heavily dramatized to up the entertainment factor of the show and don't always convey everything that happens behind the scenes. This causes certain facts regarding aviators to be misunderstood by the general public.
There are many myths about Airline Pilots and a few of them are listed by Urvi Jani – Founder / Partner – ThePilot.in. It is an aviation institute providing end-to-end solutions, facilitating the leading international Standard Professional Pilot programs across the globe.
ALSO READ: 1.2 lakh plus students gear up to participate in the 19th edition of Tata Crucible Campus Quiz
Becoming a pilot is hard in India – A pilot's work entails a lot of travel. There are many flying schools in India that offer this program. Even though there are particular qualifications in India to become a pilot, one can begin to live out their goal as soon as they have completed their 12th grade.
Pilots paid less in India – Depending on the employees' work principles and other variables, each industry has different pay scales. In India, the starting salary for a pilot varies from Rs 12 LPA to 15 LPA. On the other hand, a seasoned aviator may anticipate making an average of Rs 1 crore a year over the course of their career. The organization that a pilot works for may additionally impact how much they are paid; for instance, a new pilot at a reputable airline typically makes Rs 1.5 LPA per month, which can increase to Rs 7.5 LPA a month after a few years of expertise. Additionally, pilots also receive comprehensive medical and insurance and travel benefits, as well as other perks. The global salary in the growing aviation market is relatively higher by 25-30 per cent for captains.
Pilots cannot wear spectacles – Aviators can wear eyeglasses. Commercial pilot eyesight requirements and airline pilot vision requirements are the same. Whether prospective pilots obtain the same level of vision with or without corrective lenses, their binocular visual acuity must be 6/6.
It's Hectic – People frequently complain that flying is too stressful. Even while it can get busy at times, there are other moments when you have plenty of free time. The work must also be flawless because it is quite significant. However, it does not go as far as lengthy hours, so pilots do receive a certain number of days off and commercial pilots can choose contracts which give them the flexibility for the number of days leave they would like to take in a year.

Graduation is a must – Specifications are based on those set forth by the Indian Directorate General of Civil Aviation (Indian DGCA). Be informed of the prerequisites for the course, including age, education, medical fitness and other criteria. However, one can pursue a pilot course after 12th itself.
This year educate yourself and develop your career with EasyShiksha