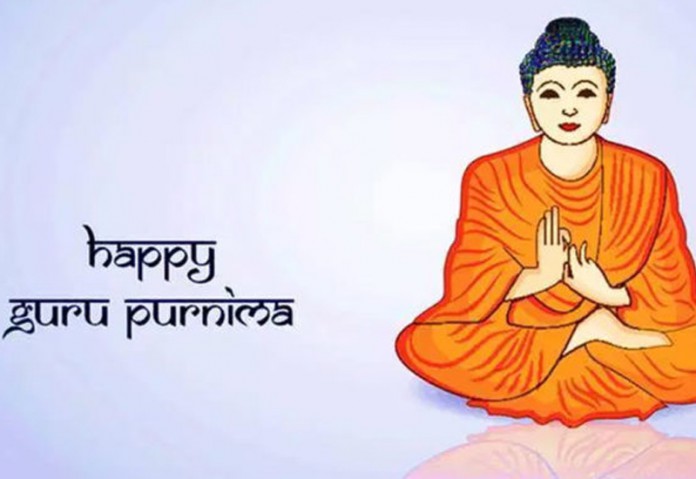 Educator, Mentor, tutor, advisor, guide, trainer, coach; call this person by any name, every term holds immense respect for the Gurus of our lives.
"If you have to put someone on a pedestal, put teachers. They are society's heroes" – Guy Kawasaki 
Teachers are indeed the heroes of the society as they help build the society by educating the people living in it. Teachers help us to become a good human being. A good human being can contribute to the development of society. A developed society with good people helps others to become successful and happy. An uneducated society can never grow and bring prosperity to the coming generations. Imparting education is the holiest thing a person can do and the teachers are the cover face of this holy thing.
We think of teacher-heroes that taught us the academics but we don't often think of those teachers that taught us life's lessons.
It's true that the teachers who taught us academics are considered heroes when it comes to celebrating teaching in our lives but we often overlook the role played by the teachers who didn't really made us ace our academics but taught important lessons of life like- to fall and walk again, to be a better person, to respect the younger and the elderly, to keep moving even in the darkest of the days, to be the person of honor and to always be connected to our roots. Some of them we learnt way before entering into the zone of academic learning, making our parents, guardians and elders the first teachers of our lives. They are the cause of the good morals we have running in our veins.
No politician or celebrity can be as important to us as a teacher because we need a teacher at every point of life and the age is not the bar for being a teacher. A student can also be a teacher by teaching something that we didn't have in ourselves. We are the built up models of education and morals given by the teachers of our lives with the geographical variants of schools, colleges, institutions or our homes.
We cannot thank enough our teachers for playing the roles that could not have been played by anybody like-
Nurturing our Self- Esteem.
Creating positivity in our selves.
Enhancing our academic abilities.
Making us understand our weaknesses and strength.
Structuring our career and future.
For asking big questions and help reflect on our learning to build meta-cognitive skills.
A saying by Dr. A.P.J. Abdul Kalam "Give me a child for seven years, afterwards, let the God or the devil take the child, they cannot change the child."
The words were given by him as being a teacher where he says that give him a child for seven years and he would impart so much knowledge, education and morals in him in those seven years that later even if he is gets into something evil or good, neither the evil nor the good can change what he has learnt from a teacher.
Subscribe Our Youtube Channel @ https://bit.ly/2Icgumh
Guru Purnima 2019: Wishes
You are the inspiration who made me fight every hurdle in life. It wouldn't have been possible without you. Happy Guru Purnima!
It is an incomparable journey where the Guru leads you from the visible to the invisible, from the material to the divine, from the ephemeral to the eternal. Thanks for being my Guru. Happy Guru Purnima
Stick to the way you are now, follow the paths shown by your Guru. The shine will come to you, you will be the star of your life. Happy Guru Purnima 2019!
You introduced me to myself and showed me the right way. Thanks for making me who I am. Wish you a Happy Guru Purnima Day 2019.
There shall be no darkness in my life when there's the ray of sunshine of your blessings and teachings. Happy Guru Purnima 2019!
Guru Purnima Quotes
"Guru Purnima celebrates the human ability to rise beyond physical nature, and the Greatness of Adiyogi, who made this possible" – Sadhguru
"Guru and God both appear before me. To whom should I prostrate? I bow before Guru who introduced God to me" – Kabir
"There is no deity superior to the Guru, no gain better than the Guru's grace … no state higher than meditation on the Guru" – Muktananda.
"Guru is Shiva sans his three eyes, Vishnu sans his four arms, Brahma sans his four heads. He is parama Shiva himself in human form" – Brahmanda Puran.
"Guru is the creator Brahma, Guru is the preserver Vishnu, Guru is the destroyer Shiva. Guru is directly the supreme spirit — I offer my salutations to this Guru" – Adi Shankara
Happy Guru Purnima 2019: Download Images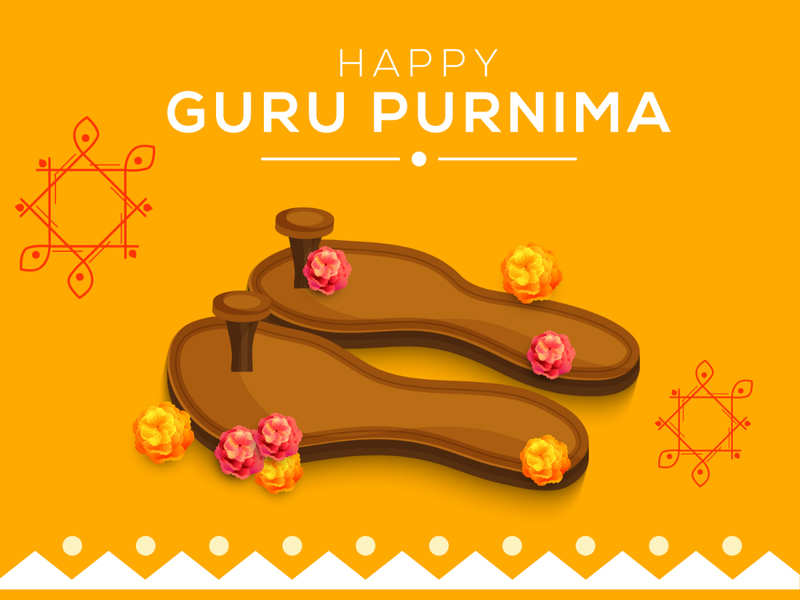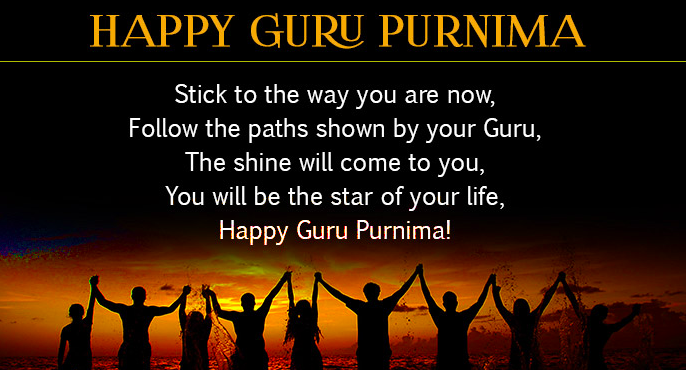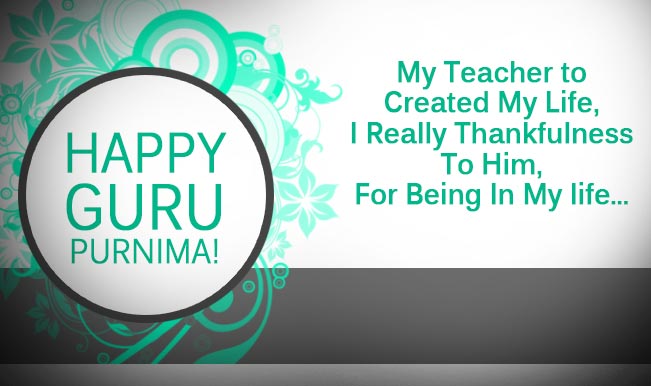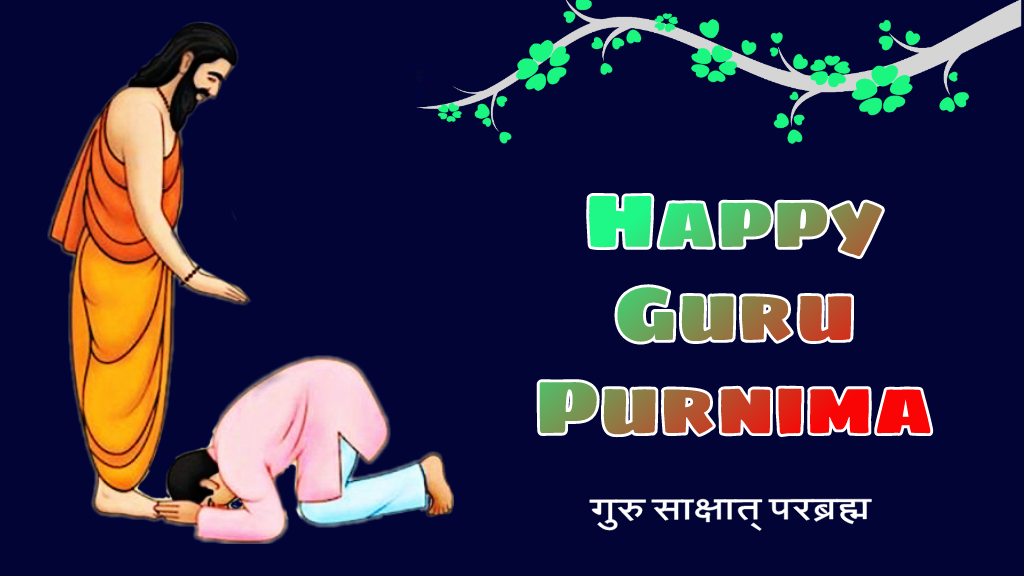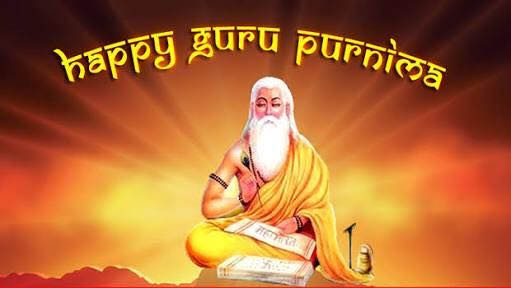 ——————————————————————————————————————-
Sign up / Register with EasyShiksha or Download the app and get free online education account. Get latest Jobs Notification & Current Affairs. You can access more than 50 free online courses, various computer and SSC Bank Railway test series and find your career options. You can Sign up with Facebook