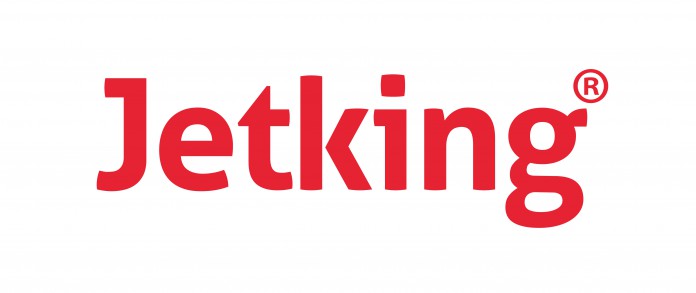 Mumbai, December 2022: Jetking Infotrain, in response to the increasing demand from cybersecurity experts, stands firm on the necessity of making young graduates technically sound to be a part of the cybersecurity industry. In regard to this, Jetking Infotrain has collaborated with Mr. Onkar Sonawane, India's youngest ethical hacker. Presently 21 years of age, he is listed in Google, Firefox, Intel, and many more companies' "Top 10 Hackers" list.
Cyberattacks are increasingly becoming more common as more and more people from around the globe set up shop on the web. This step might be as simple as being a part of a social media platform or being on an online messenger service. The vulnerability of data remains a very ambiguous situation. Not only big organisations but even laymen, in the form of spam attacks and phishing attacks, may become vulnerable and lose some of their tangible or intangible assets. According to reports, the past 11 months of the year 2022 saw a staggering increase in the number of cybercrime cases, accounting for a total of 3,960.The sad part is that the resolution numbers, which correspond here to 245, seem to be very low. The admission of government personnel regarding the lack of trained and technically sound cybersecurity experts raises a red flag.
With this collaboration, Jetking Infotrain is able to provide
A free demo session on the ethical hacking course
A webinar on "how to protect one's electronic devices from being hacked"
A session on "training women to ensure internet safety"
Training for interviews
A session on cybersecurity *to Maharashtra Police*
Courses provided via this collaboration will prove to provide an outstanding exposure to the nitty-grittes of Cybersecurity, thereby being assertive over the advocacy of the same. Getting well versed in the Cybersecurity realm can open up a multitude of opportunities like serving in positions of Security Architect, Malware Analyst, Penetration Tester, Application Security Engineer among others.
Mr. Harsh Bharwani, MD and CEO of Jetking Infotrain, said, "The need for having sound professionals and young graduates in the field of cybersecurity now is more apparent than ever." The increase in the number of cyberattacks around the globe has seen an exponential rise. The Internet is a multifaceted, multidimensional structure with its pros and cons, and data is one of the assets that has proven to be vulnerable. It is thus critical for students seeking a position as a cybersecurity expert in the industry to stay up to date and aware of current developments in this field, and this is where I believe we will deliver a promising output with Mr. Onkar Sonawane's expertise by training the students to become industry leaders
Top Mobile Apps Development Courses
More Courses With Certification
Mr. Onkar Sonawane also expressed his views and said, "The industry is ever-changing, the tech will keep on evolving, and businesses, from a local shop to MNCs, will rely on internet-based services for their functioning, which adds to the vulnerabilities that will also, simultaneously, increase." It thus becomes a responsibility for me to do my best job with Jetking Infotrain to deliver relevant, factually accurate, and quality material to the students opting for this cybersecurity course.
Also Read: Bayer partners with Small Farmers' Agri-Business Consortium to form 50 Specialized Farmer Producer Organizations
About Jetking
Jetking is a public limited company in India with its head office in Mumbai, India. In 2021, the company celebrated its 75th anniversary.Since the last 30+ years, its core focus has been IT training and skills development. It is a pioneer and leader in IT education and training in India. It has trained over 750,000 students and professionals to date.Jetking is one of the most admired and trusted brands in education and training in India, and its name finds mention in the Limca Book of Records for the highest number of placements. It has trained over ten lakh students and professionals to date.Jetking partners with the Government of India's skills initiative through the NSDC, with all its courses mapped to the NSQF qualification framework. Jetking trains around 15000+ students a year through its 80+ centres, both in India and overseas. Jetking offers training in advanced technologies such as IT networking, cloud computing, cyber security, IoT, blockchain, and digital marketing, in addition to offering formal education programmes in IMS, cloud computing, cyber security, and digital marketing, among others.
Visit EasyShiksha for skill development courses