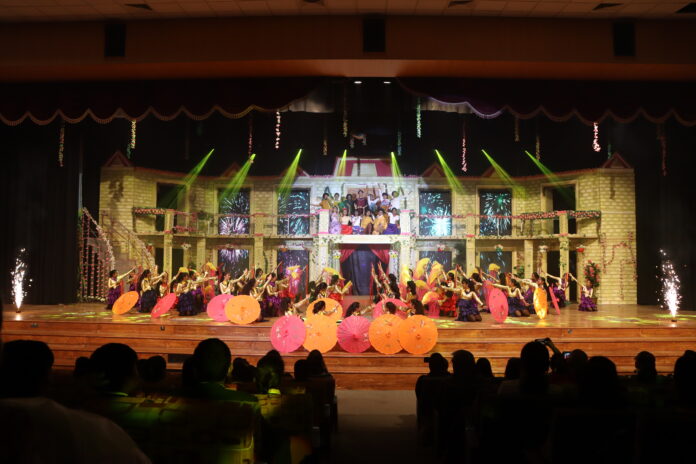 Bengaluru, August 13, 2023 – Sophia High School is buzzing with excitement as it prepares to stage  "La Madrigal: A Musical Extravaganza," from the 11th to the 13th of August. The spotlight shines on classes 5 to 8 as they bring to life a mesmerizing tale filled with magic, unity, and self-discovery. This in-house production has taken the school community and its spectators by storm, with its remarkable set design, enchanting props, and impeccable lights and sound effects.
The musical concert, a brainchild of the school's creative team, tells the captivating story of Norabel, a young girl born into the illustrious Madrigal family who lived in the 1950s in a quaint Latin American town.
The story revolves around a 15 year old protagonist, Norabel, who grapples under the weight of her own perceived inadequacy. Norabel also uncovers a distressing truth- that both her family and their cherished home are in danger.
It is Norabel who embarks on an extraordinary journey of strength to save her loved ones from the brink of disaster.
ALSO READ: Success Story: Dr Jigna Srivastava
The captivating performance of 800 strong middle school students resonates not only within the school's walls but also reaches far beyond, drawing an audience from numerous schools across the city of Bengaluru. The attendees were left in awe of the impeccable blend of music, acting, and storytelling showcased by these young talents. The school's auditorium transformed into a world of wonder as students effortlessly transported the audience into Norabel's enchanting universe.
"La Madrigal" is more than just a musical spectacle; it conveys a profound message that every child is special, possessing distinct talents that contribute to the magic of life. 

Sister Alpana SND, the school's principal, expressed her delight at the overwhelming success of the concert, stating, "We are immensely proud of our students and the hard work they've put into bringing this heartwarming tale to life. 'La Madrigal' is a testament to the power of creativity and teamwork."
Sophia High School has once again proven its commitment to tap the potential of every child harnessing their talent to bring forth a mammoth production.
The story is a tale of a journey within asking the eternal question, "Am I too late for a miracle?" 
This year educate yourself and develop your career with EasyShiksha