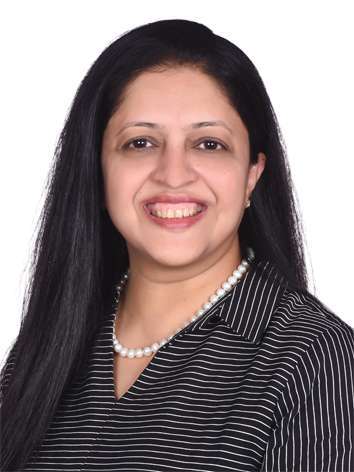 By : Dr Jigna Srivastava, Alumni and she has done GMBA (2006-2007) and DBA (2017) from SP Jain Global
Success means different for different people and even for an individual, it is usually a constantly evolving goal post. Over my long professional journey of more than two decades, I have encountered speed breakers, yet accomplished many significant milestones successfully. Today, I am recognized as a knowledgeable thought leader in STEM related futuristic topics. It feels extremely gratifying to have industry stalwarts acknowledging their respect for me and my knowledge. It is also an indescribable feeling when your family says that they are proud of your success. For me this is nothing short of a remarkable achievement and it also humbles me in many ways.
The key traits that helped me achieve this are numerous. The most prominent factors were the hunger for knowledge and passion for my work. To be recognized as an expert in any field, consistent upskilling to keep evolving with changing times is very important. In today's very dynamic, global and digitally connected times, being equipped for future is a must for young and aspiring enthusiasts. Continuous learning and being a lifelong learner clubbed with excellent work, has been my key mantra for success.
Knowledge has to be improved, challenged and increased constantly, or it vanishes. – Peter F. Drucker.

I achieved this by combination of self-training myself, learning from my professional experiences and peers, along with getting formal training from reputed universities and professional courses.
After my formal education of 12 + 4 years, I joined corporate world in 1999 and did quite well. Hands-on practical work is the best teacher. Organizations also take a lot of effort to train their employees. Yet, there are limitations to it and it helps to be aware of how the skills' demands or knowledge requirements are changing for future. In lines with the same, I returned to the classroom more than once after my formal graduation.
In 2006, I joined SP Jain School of Global Management for a 1-year full time GMBA intensive course on IT Management, designed for experienced cohort. This course helped me to gain the managerial and business side of perspectives to IT Management. It also played a key role to introduce me to the world of IT Strategy and Enterprise Architecture Consulting. Not only that, the opportunity to interact with diverse set of peers and co learning was a great experience. As it was a designed in a global multi city concept, it also helped me to learn the nuances of global markets from IT and Industrial perspectives.
ALSO READ: Emerging job roles for young & senior professionals in 2023
After a decade, I again realized that the business and IT landscape is going to be disrupted for good by digital technologies and related transformations. I decided to complement my rich industry & IT knowledge with the knowledge of digital transformation. After evaluating a couple of options, from courses in digital technologies to doing a PhD, I finally enrolled for a Doctorate (DBA) in 2017. The DBA course from SP Jain School of Global Management is a very rigorous and scientific course, yet the way it is designed it is convenient for working professionals as well to meet their goals of advancement in their learning milestones. My doctorate journey made me look at data and information in new ways. The scientific research approach changed my outlook towards approaching the business problems and IT solutions for future. With excellent guidance from my guides, I could traverse the path towards completing my doctorate in a remarkable way. My research also gave me an opportunity to interact with Senior Strategists and C Level Executives working in digital transformation initiatives in their organizations in the telecommunications industry. This in itself was an unparalleled experience and opportunity to learn from the experiences of the stalwarts.
After my DBA I have been associated with great minds, equally great companies and have been fortunate to be part of many digital transformation and strategic initiatives. Recently, I have started my own venture DT Simplified that focusses on providing consulting, advisory and training services in the area of digital transformation.
As we progress, it becomes important to have skills to self-learn through different options and channels. I am also an avid reader and like to keep myself updated with the new developments taking place in the field of digital technologies. I also take regular training through digital courses in emerging technologies. I then like to challenge myself to think on how these developments can be utilized for the betterment of the society, businesses and industries. Applying my own and experiences of other subject matter experts to the real-world problems inspires me more than anything.
This year educate yourself and develop your career with EasyShiksha