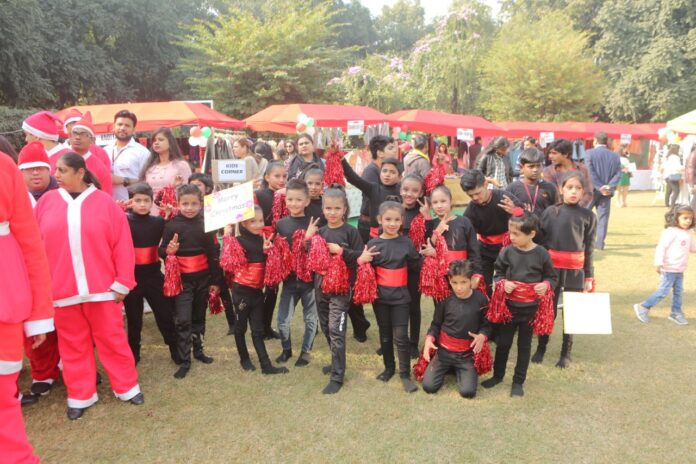 November, New Delhi: Tamana, a non-profit voluntary organisation registered with the National Trust, is hosting their Annual Winter Carnival on Saturday, 17th December 2022, after a hiatus of two years. The carnival is going to be held at the British High Commissioner's residence, 2 Rajaji Marg. This is the 16th edition of the Winter Carnival and all the joy and extravaganza that surrounds it, every year it is held at the British High Commissioner's Residence.
The NGO was founded by Padma Shree and Padma Bhushan awardee, Dr. Shayama Chona, more belovedly and popularly known as the former Principal of DPS R.K Puram. The NGO came into existence after the birth of her daughter, Tamana, after whom the foundation was christened. With a strong background in education, Dr. Chona took it upon herself to do something for the special needs individual, with a clear focus on spreading awareness, inclusion, and integration of those with intellectual,developmental, mutiple disabilities and those on the autism spectrum.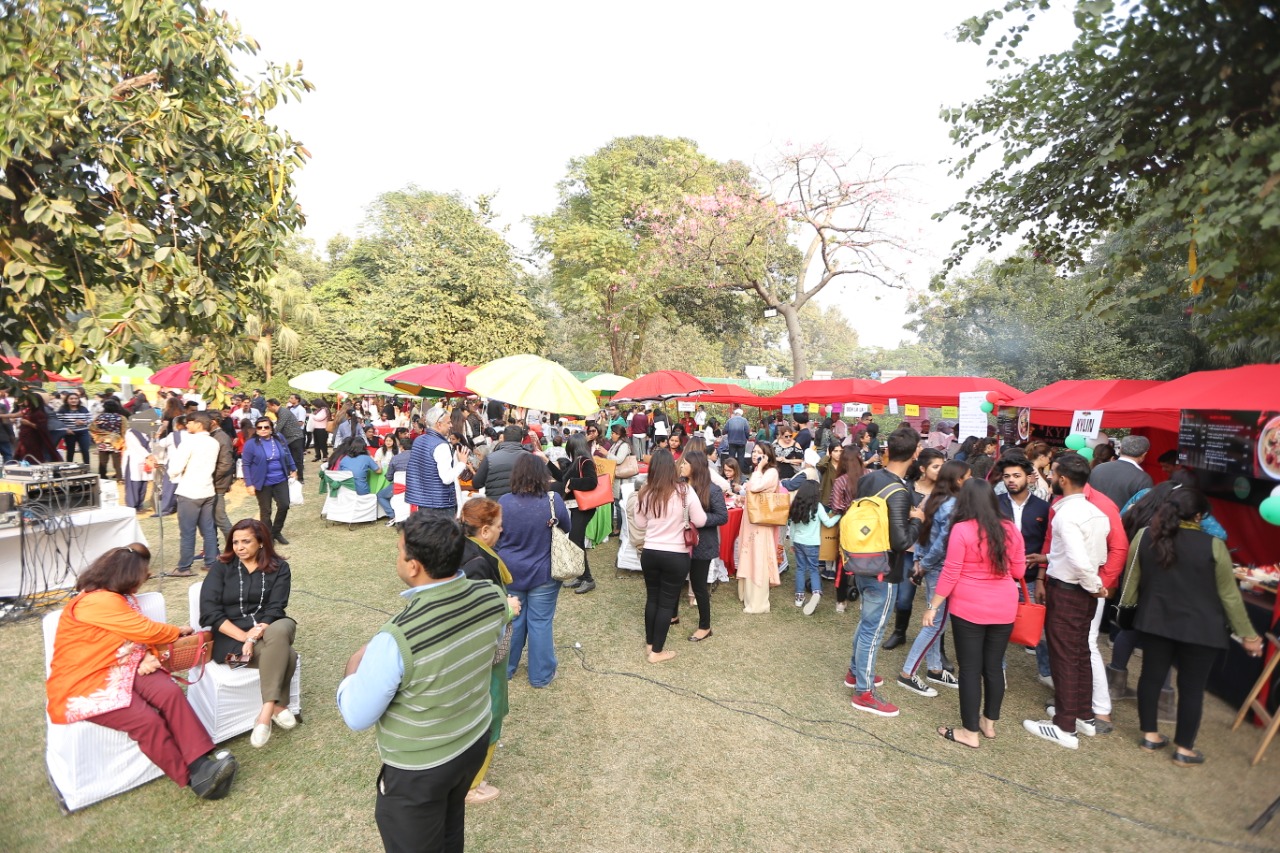 The entire carnival is aimed at encouraging society to take part in events for the disabled, of the diabled and by the disabled; and is a wonderful way of keeping Tamana's vision and mission aligned. It also provides an opportunity to not just their differently abled students, artisans and designers, but also for other NGOs and home based entrepreneurs from across the world to showcase their talents. What makes this edition extra special is the exclusive showcase of Tamana Chona's artwork and sublimated products adapted from the artwork. Every piece of art she creates  is an eclectic  blend of nature and colors and is  full of life just like Tamana herself. The event timings are from 10am-6pm.The christmas festivites will be inagurated at 11:30am by the British High Commissioner Mr. Alex Ellis and Mrs. Teresa Adegas. They would be joined by the guest of honour, IAS  Ms. Neerja Sekhar Additional Secretary, Ministry of I&B, Govt of India and  special guests; Dr. Harsh Mahajan ( Padma Shri awardee), Mrs. Ritu Mahajan, Ms. Kalpana Das,Mr. Sunil Sethi, Mr. Kunal Bahl, Ms. Ira Berry Kathpalia, Mr. Hitendra Luthra. This will be followed by a cultural presentation by the differently abled students of Tamana and the Tamana Brand Ambassador, Tamana Chona. 
Also Read: DPS Indirapuram Bags Second Prize at Inter-DPS Indian Classical Orchestra Festival 2022

With almost a hundred (100) plus exhibitors showcasing their products across clothing, home furnishing, home decor, accessories and others, we hope to see you there, keeping the spirit of Christmas alive. Join us for live carols, a donor's draw, kiddie corner and explore indian and international food fair by various popular food joints of the city like Bengali Sweet House, Kylin, Cohoma Coffee, Aku's The Brrgrr Co. to name a few, not to miss the christmas cakes baked by the students of Tamana.
About Tamana
Tamana is a non-profit voluntary organisation registered in March 1984, created solely with the purpose of helping the cause of mentally challenged, multiply disabled and autistic. Tamana is recognized by the Ministry of Social Justice and Empowerment, Govt. of India, Department of Social Welfare;  Govt. of NCT Delhi and is registered with the National Trust. The foundation offers an Individual Educational Program for every student, aimed at social and economic independence, which incorporates special education, regular academic program through the NIOS, therapeutic interventions and vocational training. Each Centre of Tamana offers -speech, occupational and physiotherapy, life skills training, computer education, music and dance, weight management and physical fitness, sports and extracurricular activities, counseling, behaviour modification, diagnostics and assessment facilities, family counseling.
Visit EasyShiksha for skill development