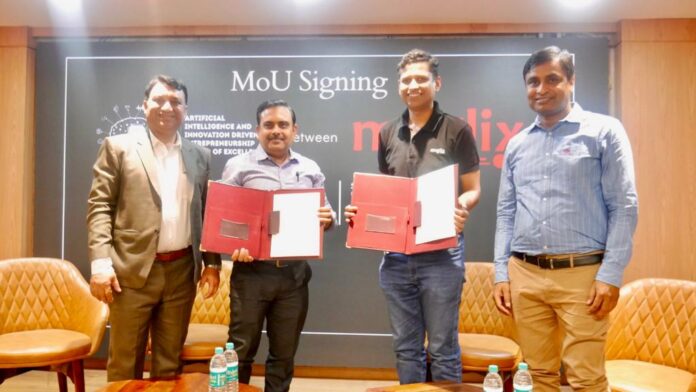 The company signs MoU with AIIDE-Centre of Excellence – Indian Institute of Technology, Kanpur at their Noida Campus
New Delhi, 4th April 2023: Moglix, Asia's largest B2B e-commerce company focused on procurement-tech and supply chain solutions, has signed a Memorandum of Understanding (MoU) with Artificial Intelligence and Innovation Driven Entrepreneurship – Center of Excellence (AIIDE- CoE), Indian Institute of Technology, Kanpur at their Noida campus. The MoU signifies Moglix's commitment towards innovation in technology and collaboration with academia.
AIIDE-CoE is a domain-specific facility established with the vision to promote innovation and entrepreneurship in the field of artificial intelligence. The centre provides a platform for startups to gain access to mentorship, networking opportunities, training, research and development, infrastructure, and funding opportunities. To promote entrepreneurship at the grassroots level the Uttar Pradesh Government under its flagship startup policy 2020 envisioned establishing domain-specific Centers of Excellence in the state of Uttar Pradesh.
ALSO READ: Eminent personality and philanthropist Smt. Sudha Murty addresses Greenwood High IB Students during Graduation Day
Moglix and IIT-Kanpur will collaborate on developing new technologies to stay ahead of the curve in the rapidly evolving field of AI and identify new opportunities for innovation under the AIIDE CoE in the field of Supply chain optimization, Product recommendation, Natural language processing, Image recognition and Predictive maintenance. Also, the two organisations will be engaged in connecting with the startups incubated with the Incubator to explore opportunities regarding investment, strategic partnerships, product piloting for research, best practices and collaboration on new projects and initiatives aimed at augmenting the startup ecosystem.
Speaking about the partnership, Rahul Garg, Founder & CEO-Moglix and a distinguished alumnus of IIT-Kanpur, said, " We are excited to partner with IIT-Kanpur to drive innovation in AI technology for the manufacturing industry. This partnership will enable us to accelerate the development of cutting-edge AI solutions and empower our customers to optimize their operations and unlock new growth opportunities."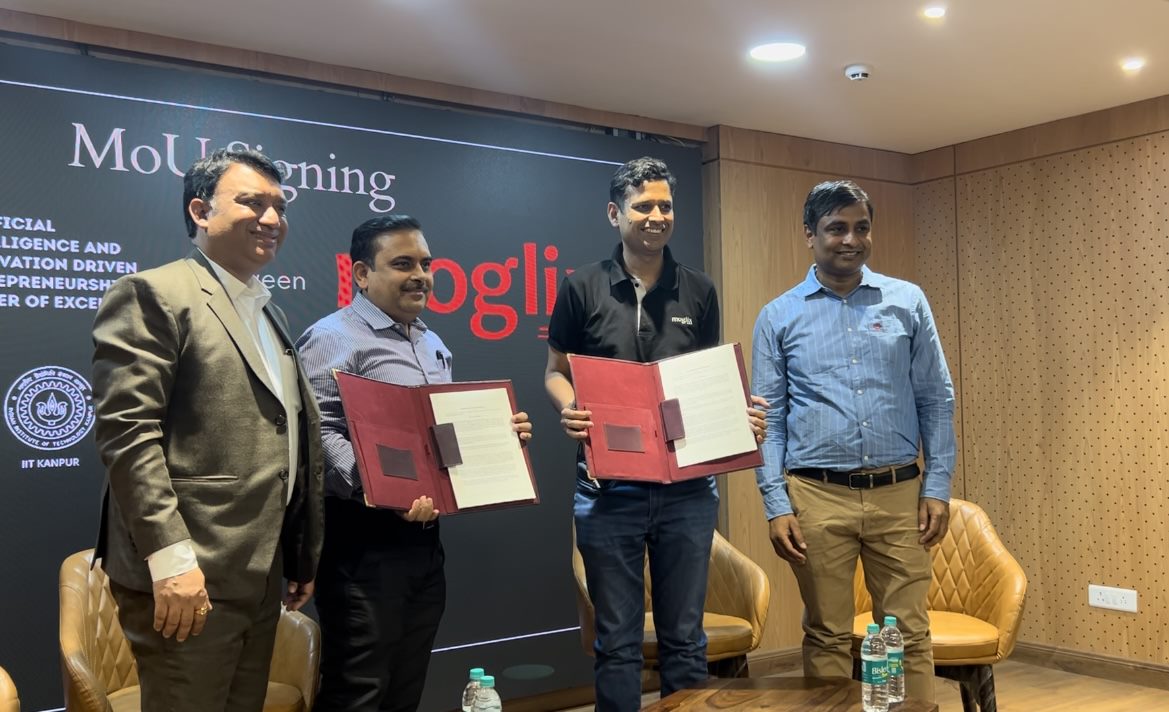 Dr Nikhil Agarwal, CEO, AIIDE-Centre of Excellence, added, "We are delighted to collaborate with Moglix, a company that has shown tremendous potential in leveraging technology to transform the manufacturing industry. This collaboration is an excellent opportunity for us to work with a leading industry player and contribute to the development of innovative AI solutions that will have a significant impact on the infrastructure and industrial space."
Prof. Ankush Sharma, Director (Ex-Officio Prof-in-Charge Innovation & Incubation IIT Kanpur) commended Rahul Garg's role in driving the manufacturing ecosystem and sought his mentorship to foster the growth of the start-ups engaged with AIIDE- COE. He said, "IIT-Kanpur has been a fertile ground for innovation in technology and we have been working closely with the government to resolve the most glaring problems of modern society through technology. Through this MoU, we have formalized our affiliation with Moglix as our partner in the flywheel of academia, industry, and government".

As the demand for AI-powered solutions continues to grow in the manufacturing industry, the partnership between Moglix and IIT-Kanpur is expected to drive ground-breaking solutions that will address critical challenges faced by the industry. With the MoU now signed, the two organizations are poised to make significant strides in the field of AI technology and drive growth and innovation in the manufacturing sector.
Boilerplate
At Moglix, we are on a mission to reimagine B2B commerce and supply chain practice for enterprises. We partner with enterprises to offer greater predictability, visibility, cost efficiency and agility at scale to their supply chain and procurement practice.
This year Educate yourself and develop your career with EasyShiksha