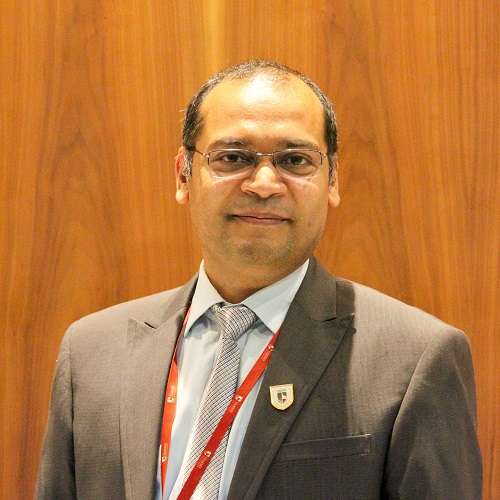 Mumbai, 22nd May 2023: NMIMS Indore is proud to announce that Dr. Munendra Jain, Associate Professor, NMIMS, School of Technology Management & Engineering, Indore, a distinguished faculty member, has been granted his third patent by the European Patent Agency. Dr. Munendra developed a technology that can detect infrasonic booms and help identify erosion-prone river banks. NMIMS funded the research under a royalty-sharing agreement, and the entire cost of the prototype is less than Rs 10,000.
ALSO READ: Breaking Barriers: NMIMS Bengaluru makes history as the first educational institution to host the 108th Lawyers Round Table with J. Sai Deepak
Dr. Jain overcame several challenges in developing this device. The device had to be lightweight, have sufficient battery life, be highly reliable, produce high-quality data, and be waterproof and shockproof. The collected data can be easily viewed on a mobile app, making it easy to observe the erosion rate on the river's banks.
This is Dr. Jain's third patent, with his previous two patents related to an electron cryo microscope and a waist-worn sanitizer. The German patent is fully available for use and is offered under a royalty model. Dr. Jain is also exploring the application of this technology to new areas such as medicine, air traffic, and vehicle traffic, and is looking to collaborate with companies and other university researchers to create a more advanced version of the device that can benefit the public, government, and researchers.

Dr. Jain's invention has the potential to revolutionise how researchers, farmers, policy-making officials, and governments can prevent and measure soil erosion on riverbanks. With his patent fully available for use, interested companies can contact Dr. Jain to start producing the device and bring the technology to the public.
Speaking about his invention, Dr. Munendra Jain, Associate Professor, NMIMS, School of Technology Management & Engineering, Indore, said, "I am delighted to have been granted my third patent, and I am very grateful for NMIMS's support. I am excited to see how this breakthrough invention will revolutionise the way we detect and monitor the condition of river banks. This device will undoubtedly have a significant impact on society, helping researchers, farmers, policy-making officials, and the government to run innovative programs to prevent and measure soil erosion of a river."
About STME-Indore:
School of Technology, Management and Engineering, Indore is a constituent school of SVKM's NMIMS which is a Tier-1 University under Autonomous Universities category according to University Grants Permission (UGC), India. NMIMS Indore is a complete package of learning, fun, culture, literature and many such life preaching activities. The consistent academic quality, research focus, faculty from top national and global institutes and strong industry linkages at STME has placed it amongst the nation's prime centers of educational excellence and research today.
This year educate yourself and develop your career with EasyShiksha