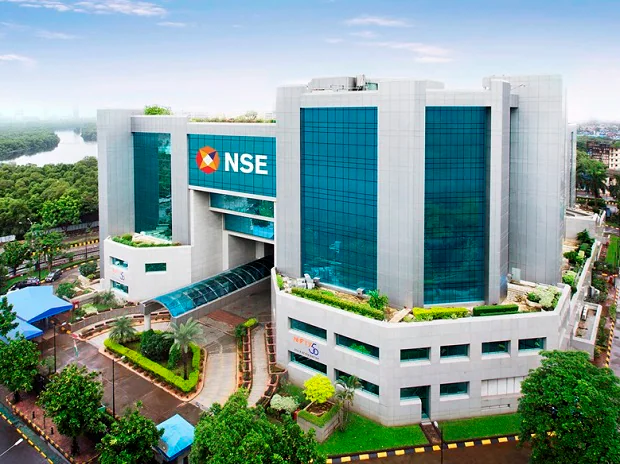 New Delhi, 17 th May, 2022
NSE Academy Limited (NAL), a wholly owned subsidiary of the National Stock Exchange of India Limited (NSE) has signed Agreement with HDFC Asset Management Company Limited (HDFC AMC), the investment manager to HDFC Mutual Fund.
NAL collaborates with HDFC Mutual Fund to launch first-of-its-kind program namely 'Invest- verse: An Introduction to the World of Investing'. The program shall be offered to college students across India. It is often seen that investing habits inculcated in the youth have a significant impact on investor's wealth creation in the long run and consequently, the importance of financial awareness among youth cannot be emphasized enough. Against this backdrop, this collaboration is driven by the mission to equip college students with foundational knowledge of personal finance and investing. This initiative will help to reach the next wave of first-time investors through a holistic 9-hour course, which will also be made available on HDFC Mutual Fund's MFBytes application. The programs will be delivered through online and an application based training that will be co-certified by both the institutions.
Important Announcement – EasyShiksha has now started Online Internship Program "Ab India Sikhega Ghar Se"
Speaking on the occasion, Mr. Navneet Munot, MD & CEO of HDFC AMC, said, "HDFC Mutual Fund believes that every individual should be empowered enough to be able to make their personal finance decisions from an early age. Through this course, we aim to reach a large number of students and give them access to basic financial knowledge so that they make wise financial decisions. This initiative is part of our mission to be the wealth creator for every Indian. NSE Academy has been a pioneer in educating students and we are very excited to initiate the first of many such collaborations with them."
Commenting on this initiative, Ms. Shyamali Basu, Executive Vice President & Head – Products, Marketing & Training, of HDFC AMC, said, "In today's world, where various factors can disrupt financial goals, unless they are well planned for, financial awareness is a pre- requisite for all, irrespective of one's educational/ professional background. In order to excel in today's dynamic world, it is essential to have a working knowledge of the basics of personal finance, while at the same time developing one's soft skills. This course has been designed to tap into this exact need and aims to help students across educational backgrounds, with little or no exposure to personal finance, to up-skill, train themselves, and face the world with confidence. Further, we take pride in associating with the prestigious NSE Academy to achieve our collaborative goals and aim to reach out to the maximum number of students possible in this endeavour."
visit easyshiksha for skill development
This initiative is expected to roll-out to the students across India later in the months of May- June 2022.
To know more and stay up-to-date on the developments, please download the MFBytes (https://www.hdfcfund.com/mf-bytes) application:
https://play.google.com/store/apps/details?id=com.enparadigm.mfbytes&hl=en_IN&gl=US
https://apps.apple.com/in/app/mfbytes/id1489728704
Speaking on the occasion, Mr. Abhilash Misra, Chief Executive Officer, NAL said "NSE Academy has impacted more than 70 lakh lives with their various programs assisting school students, higher education learners, working professionals and executives. We are delighted to be associated with HDFC AMC in promoting this financial awareness initiative which will bring new ideas to help students develop this important life skill and also find meaningful and gainful employment in BFSI industry."
READ: Long COVID could cast a decades-long shadow, symposium organiser says
About National Stock Exchange of India Limited (NSE):
National Stock Exchange of India (NSE) is the world's largest derivatives exchange by trading volume (contracts) as per the statistics maintained by Futures Industry Association (FIA) for calendar year 2021. NSE is ranked 4th in the world in the cash equities by number of trades as per the statistics maintained by the World Federation of Exchanges (WFE) for calendar year 2021. NSE was the first exchange in India to implement electronic or screen- based trading. It began operations in 1994 and is ranked as the largest stock exchange in India in terms of total and average daily turnover for equity shares every year since 1995, based on SEBI data. NSE has a fully integrated business model comprising exchange listings, trading services, clearing and settlement services, indices, market data feeds, technology solutions and financial education offerings. NSE also oversees compliance by trading, clearing members and listed companies with the rules and regulations of SEBI and the exchange. NSE is a pioneer in technology and ensures the reliability and performance of its systems through a culture of innovation and investment in technology.
For more information, please visit: www.nseindia.com
About NSE Academy Limited (NAL):
NSE Academy Limited (NAL) is a wholly owned subsidiary of National Stock Exchange of India Limited (NSE). NAL promotes financial literacy as a necessary life skill. NAL's initiatives, including partnerships with state and national school boards and schools, interactive courses
on personal finance and certification programs, teaching school children, homemakers and other non-finance professionals the value of investing, provide an introduction to the Indian capital markets and help to develop new market professionals. As an auxiliary part of its services/business, NAL has also launched various international certificate and PG programs to empower and develop the skill sets that may enhance ability of younger generation further and also to be competitive in the international financial sector. NAL's cutting edge content is embedded into the PG programs offered by various higher educational institutes to develop future ready BFSI professionals. The courses offered by NAL are a valuable addition to the learning journey of universities and college students for bridging the employability gap.
For more information visit: https://www.nseindia.com/
About HDFC AMC and HDFC Mutual Fund
HDFC Asset Management Company Limited (HDFC AMC) is an Investment Manager to HDFC Mutual Fund, one of the largest mutual funds in the country. HDFC AMC is incorporated under the Companies Act, 1956, on 10th December 1999 and was approved to act as an Asset Management Company for HDFC Mutual Fund by SEBI on 3rd July 2000. It has other SEBI licenses viz. PMS / AIF. HDFC AMC, as an investment manager to schemes of HDFC Mutual Fund, manages diversified asset class mix across equity and fixed income/others. It also has a countrywide network of branches along with a diversified distribution network comprising banks, independent financial advisors, and national distributors.
For more information visit: www.hdfcfund.com
MUTUAL FUND INVESTMENTS ARE SUBJECT TO MARKET RISKS, READ ALL SCHEME RELATED DOCUMENTS CAREFULLY
An Investor Education Initiative by HDFC Mutual Fund
For KYC, change of address, investor complaints redressal, etc. visit, https://www.hdfcfund.com/information/key-know-how