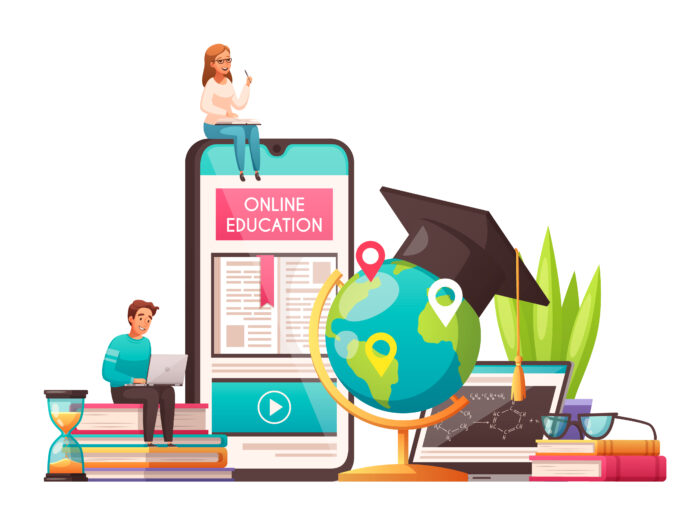 Traditional education in India mostly revolves around academics and does not impart any holistic growth. According to India Skills Report 2022, recruiters are noticing a shortage of skilled workers while hiring, and there is a significant skill gap among candidates. Job seekers also lack some basic skills like communication, critical thinking, creativity, collaboration, and people management. These soft skills play a major role in career growth as one cannot fix all problems through bookish knowledge, they have to have interpersonal skills to solve problems.
To address the gap between skills needed for high- technology jobs and the work-readiness of fresh graduates, there are online learning platforms designed with unique courses and programmes to assist them.
Here is the list of 5 such online learning platforms that help graduates ace their technological as well as soft skills quotient and make them job ready.
BridgeLabz: BridgeLabz Solutions Pvt Ltd was set up to bridge the impending skill-gap amongst the existing talent pool of Indian engineers by making them job-ready through experiential learning and focused mentorship. The first organisation to claim 100% guaranteed job placement to engineers on emerging technologies.Through its Maker Program, the training in industry-specific skills, as per the needs of its various partner companies, hires engineers from top institutes and provides them with hands-on companies.In this manner, companies get access to custom-trained engineers by acquiring product-focused skill sets. It has successfully made 3000+ engineers employable to date, over the course of 50+ Maker Programs, and there has been a 100 percent increase in the salary paid to Makers since the inception of the program. The Fellowship Program grooms the talent on job readiness and engineers are given the security of an assured job. Since its inception in 2015, BridgeLabz has succeeded in supporting talent requirements of companies such as Yatra, Fullerton, Urban Ladder and Capgemini.
Imarticus Learning: Imarticus Learning, now in its 10th year, is a front running professional education firm with a mission to improve the quality of human skill capital to meet the skill set requirements of the country. Working in alliance with world-renowned organisations, industry experts and world's best universities, Imarticus Learning offers their learners professional certifications, upskilling programmes and job placement opportunities that sculpt the workforce of the future. Imarticus Learning provides the best education with their unique teaching methodology, which includes immersive live lectures (both classroom and online), peer-to-peer discussions, industry-oriented seminars and guest lectures, rigorous training exercises and projects, soft skill improvement sessions, mentorship by industry experts and much more. A few of their courses like Postgraduate Program in Banking and Finance, Certified Investment Banking Operations Professional, Postgraduate Program in Cyber Security come with guaranteed placements.
Coursera: The Coursera app provides you access to learn on the go with access to more than 1,000 courses in the field of Computer science, Data Science, Data Business, Entrepreneurship, Courses in Science and Medicine, Art, Design, Photography, Music, and Creative writing among many more specialised courses developed by 140+ of the best colleges and universities in the world. Coursera's courses help you to advance in your career or continue your education by mastering subjects that will make your CV stand out from the competition.
Also Read: Global Icon and Brand Ambassador Ranveer Singh holidays with his fans from India
Udemy: Udemy is an educational website that allows users to create personalised courses in IT and technology, design, business, marketing, photography, and other fields. Though not all of its courses are entirely free, there are over 5,000 online video courses to assist you to learn everything from Bitcoin trading to using online video and android development – simply put 'free' into the search bar on the main page to access the free online courses for upskilling.
Udacity: Udacity is a skills-based platform for professionals, offering Nanodegree programs and industry-specific credentials, aimed at making you job-ready. They offer courses in Machine learning, Data Science, Artificial Intelligence, Web Development, Digital Marketing and Business Analysis among others.
Also, Visit EasyShiksha for skill development courses with Certificates.