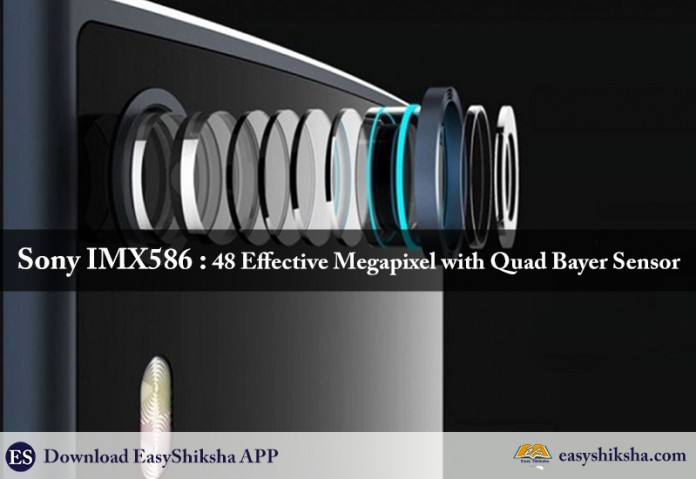 Sony has announced a new image sensor for smartphones that features 48 effective megapixels (8,000×6,000 pixels). The new IMX586 stacked CMOS image sensor is touted to sport the industry's highest pixel count onto a 1/2-type (8.0 mm diagonal) unit, suitable for smartphones. It beats the current highest-resolution sensors, used in the Huawei P20 Pro and Nokia Lumia 1020's – 40-megapixel and 41-megapixel respectively. The Sony IMX586 48-megapixel sensor is expected to arrive in future smartphones soon for better daylight photos that render great detail.

By shrinking down the size of individual's photo pixels to just 0.8 microns, Sony's IMX586 is able to cram 48-MP onto a single 8mm diagonal sensor, which is more than small enough to fit into most smartphone bodies. In daylight, Sony says the IMX586's super high megapixel count should translate into greater details and improved quality when using your camera's digital zoom. After all, even after cropping in by 400 percent, you'll still be looking at a 12-MP photo.
Sony said in a press release the increased pixel count will enable high-quality photos even when devices are using digital zoom. The IMX586 implements the Quad Bayer 2×2 pixel array. This means on most occasions it will bin four pixels together outputting the equivalent of 12MP sensor with large 1.6 μm pixels. For bright low-noise photos and videos when shooting at night.
During the day or in a well-lit environment, the grid will return to its usual signal processing, reaching 48 MP photos in real time. Essentially this is the successor of the 40MP sensor inside the Huawei P20 Pro, which also packs a Quad Bayer arrangement. You can learn more about how that works here.