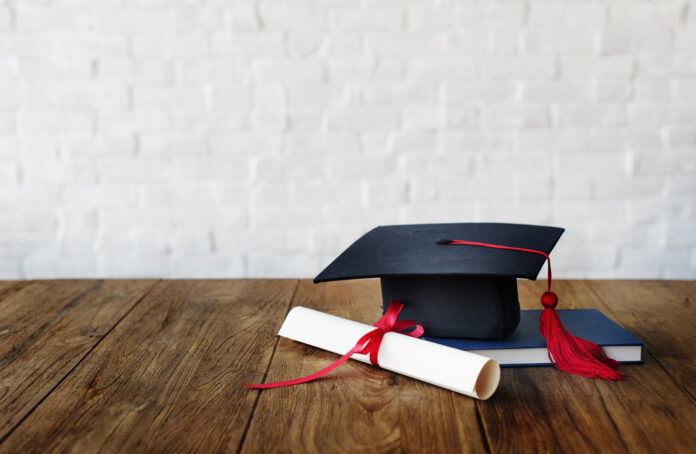 Dr Madhavi Gokhale, Professor and Program Chairperson, School of Business Management, NMIMS
According to the All India Survey of Higher Education Report (AISHE 2019-20), India has one of the largest higher education sectors in the world, with 1,043 universities, 42,343 colleges and 11,779 stand-alone institutions. This sector has its unique set of challenges: the supply-demand gap, the digital divide, exacerbated during the pandemic, the need to be more holistic and integrated in terms of curricula, and the struggle to adapt to technological innovations and advancements to stay relevant.
However, winds of change are visible: The Indian education system has revitalized itself in more ways than one in recent years. A reconnaissance was long overdue, with a global demand for a skilled, specialized workforce which was also socially responsible and employable as well. Concerted efforts are being made to understand and meet international standards while redesigning curricula and learning outcomes. International accreditation parameters set by Accreditation Board for Engineering and Technology (ABET), Association of MBAs (AMBA), the EMFD Quality Improvement System (EQUIS), and the Association to Advance Collegiate Schools of Business (AACSB) have proved to be crucial touchstones for prominent universities to prepare their primary stakeholders, their students, for workplaces of the future (Shrivastava, 2020). The rewards accruing to premier institutes are clearly evident in global rankings: three Indian institutes namely, the Indian Institutes of Technology (IITs), the Indian Institute of Science (IISc), the National Institutes of Technology (NITs), Indian Institutes of Science Education and Research (IISERs) and Indian Institutes of Management (IIMs) have been featured in world top-ranking institutions lists (Indian Higher Education, n.d.). More recently, seven B-schools in India earned their place in the top 100 B Schools in the Financial Times ranking this year (MBA Universe, 2022).
This clearly indicates that internationally accredited and globally ranked universities are slowly turning into vibrant pockets of excellence with a strong research orientation, and a global perspective that puts a premium on experiential pedagogy. Focussing on relevance and contemporarization, these universities are slowly helping to remove the stigma of obsolescence that was earlier attached to the Indian higher education sector.
Furthermore, the New Education Policy (NEP) and its provisions for internationalising higher education will soon help the higher education sector make firmer imprints on the global landscape. According to these provisions, top-performing Indian universities will be encouraged to set up campuses in other countries.  Similarly, select universities (e.g., those from among the top 100 universities in the world) will be permitted to operate in India. A legislative framework facilitating such entry will be put in place, and such universities will be given special dispensation regarding regulatory, governance, and content norms on par with other autonomous institutions of India. At present, universities such as Nalanda and Takshashila University have traditionally been international universities in their orientation.  The NEP will ensure that more universities are included in this fold with support lent by government initiatives (Global Governance Initiative, 2021).
Also Read: IIIT Hyderabad and Silicon Labs Launch Campus-wide Wi-SUN Network for Smart City Applications
Two strengths already inherent in the Indian higher education sector will ensure that the NEP's goals of putting India on the global marquee of education will be fulfilled:
The technical expertise as well as non-technical courses in Ayurveda, Yoga and Buddhist studies attract students from our neighbouring countries.
India's culture which acts as its soft power is already drawing and will continue to draw students from all over the world. In 2019-20, 49,348 foreign students enrolled in Indian universities (AISHE, 2019). This number will definitely see a surge in the wake of the Government's bid to increase ease of entry and admissions in the wake of the new policy.
The next few years will see an unprecedented international integration which will prove to be a game-changer for the higher education sector; statutory regulations are being prepared by the University Grants Commission (UGC) for academic collaborations between Indian and foreign educational institutions, cross-border academic collaborations, award of joint degrees, dual degrees and twinning programs (Joshi, 2021). There is no doubt that the higher education sector is poised for a new era of internationalization of education, making India one of the top preferred destinations for an integrated and holistic education.  
Visit EasyShiksha for skill development courses