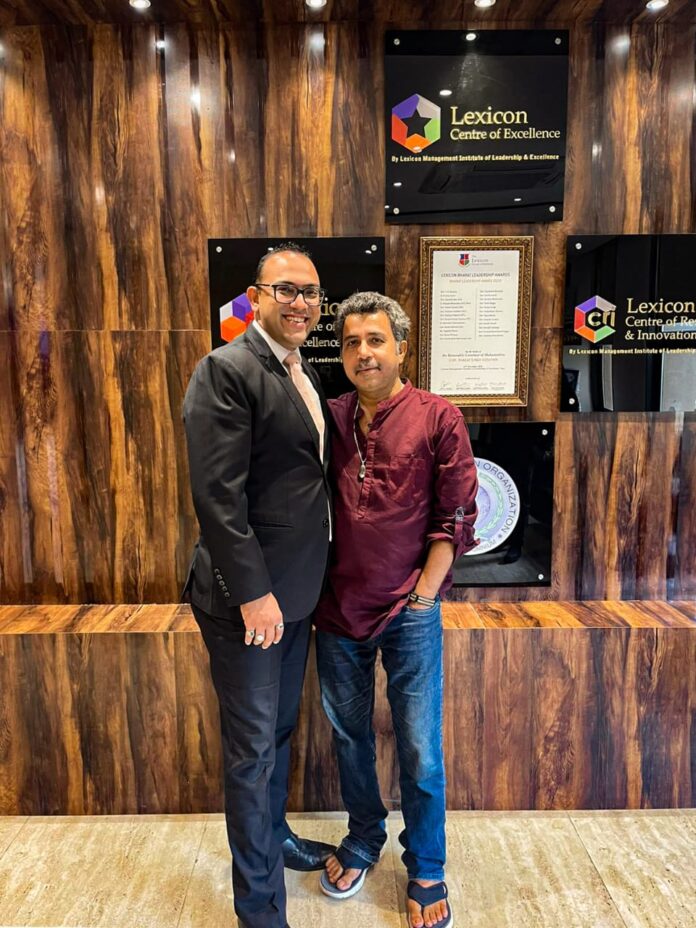 Pune, August 22, 2022: The Lexicon Management Institute of Leadership and Excellence recently hosted the renowned Bollywood actor and TV personality, Pankaj Jha, at the Wagholi Campus. The session was conducted to give students an elaborate understanding of what builds the character of a leader and what qualities one must possess to be successful in life. What better way to do this than to have someone who has experienced it all and can guide and mentor young minds through the most crucial phase of life?
Lexicon MILE is dedicated to empowering students through real-life situations and preparing them for real-world challenges. From workshops to sessions with well-known personalities who guide students through inspirational conversations, students at Lexicon MILE strive to thrive and excel in their academic program and future as well through these interactive sessions.
ALSO READ : Oat Milk Continues to Expand as More Consumers Turn Toward Vegan, Healthy and Sustainable Food Options
This session with Mr. Jha was in particular a personal favorite among many students as they got a glimpse into crucial life lessons coupled with humor and laughter. Mr. Jha was seen building a quick rapport with the students, connecting with them through his warmth and jovial spirit while sharing insights into some of the most significant lessons he endured during his life. He also shared some anecdotes from his personal life to illustrate the importance of living in the moment, setting realistic goals for yourself, and taking the time you need to meet them. He advised the students to consciously step away from the rat race and unhealthy competition, which can adversely affect their self-confidence and self-esteem. "The key to a student's journey is adding various perspectives and thought processes by exposing them to thought leaders and a progressive environment. Keeping this outcome in mind, we were delighted to host Mr. Pankaj Jha to connect with the students and reinforce the importance of believing in their abilities and always following their passion. The session was unfiltered and straight from the heart, leaving the students inspired, determined, and motivated to follow their dreams and soar high in life," says Mr. Nasir Shaikh, Group CEO, The Lexicon Group of Institutes, MultiFit & EduCrack.
The session was a great opportunity for the students to interact with Mr. Prakash Jha. Students were keen to ask him several questions, but one question which stood out was when a student asked him about his competitor, to which Jha humbly responded that he considered himself to be his biggest competitor and that his goal has always been to be a better version of himself. He left students with a couple of thought-provoking ideas, but above all, he helped them embrace the fact that failure and mistakes are a part of the journey and that one must embrace the challenges it brings and always learn from them and rise above them.
All in all, the session was a huge success. The students felt inspired and motivated in their learning journey, responded enthusiastically, and thoroughly enjoyed their interaction with Mr. Pankaj Jha.
visit EasyShiksha for skill development.