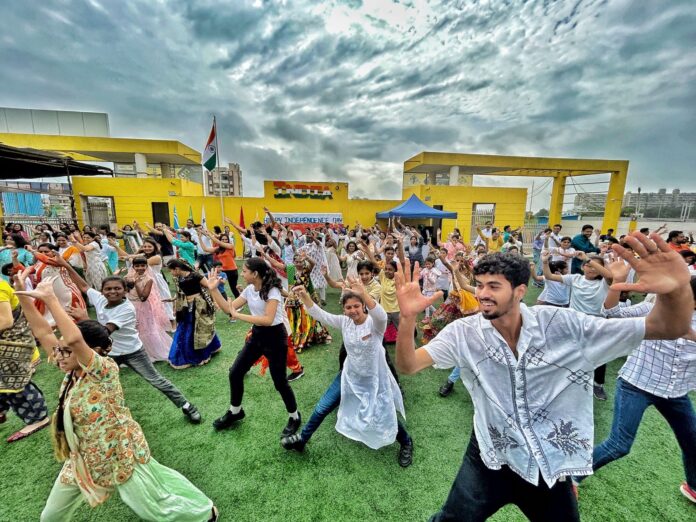 ●       Over 30,000 students from across India participated in the event by VIBGYOR Group
Mumbai, 18 August, 2023: VIBGYOR Group of Schools, a leading chain of K-12 schools, celebrated 77th Independence Day by announcing their grand annual inter-school cultural festival, 15th edition of VIVA. Viva has evolved into a national celebration of life, attracting participants from all around the country. The dynamic extravaganza of Viva brings together a rich array of activities, spanning games, sports, musical renditions, captivating dances, and enchanting performances. Simultaneously inaugurated across all 36 VIBGYOR schools in India, each location was transformed into a hub of exhilaration and zeal. The event garnered an impressive attendance of over 30,000 students from across India.
In the spectacular launch event, students took center stage, delivering inspiring performances that showcased their remarkable skills and boundless creativity. An exquisite skate dance captivated the audience at VIBGYOR High, Balewadi, while mesmerising dance and gymnastic demonstrations stunned viewers at VIBGYOR High, Horamavu. Across all 36 schools, students flaunted their diverse talents through captivating performances via online live streaming facility.

Commenting about the event Ms Kavita Kerawalla, Vice-Chairperson, VIBGYOR Group of Schools said, "As we embarked on a journey to celebrate our nation's independence, VIBGYOR Group of Schools took immense pride in unveiling an extraordinary Independence Day celebration through the revelation of VIVA 15. This year's VIVA holds a distinct significance as we introduced the Premier Basketball competition, an exclusive national-level platform designed to empower and showcase the remarkable talents of our students under 14. VIBGYOR's commitment to holistic education and nurturing the potential of every student shone brighter than ever."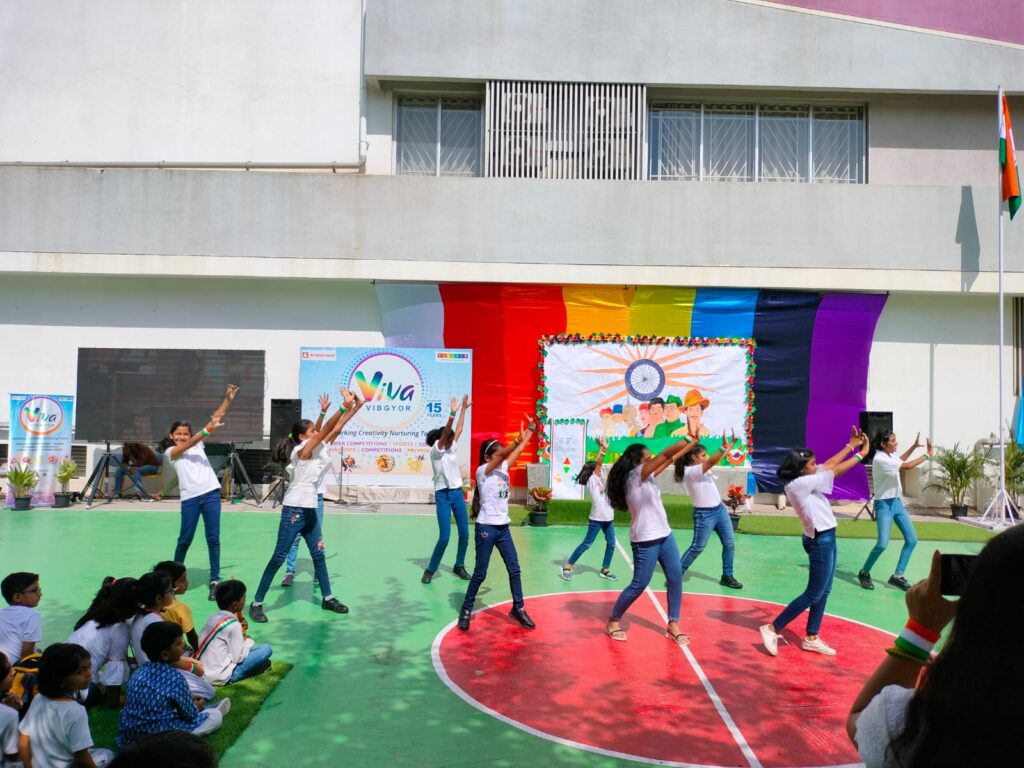 Spanning over a period of 120+ days, Viva boasts an impressive lineup of more than 80 competitions and workshops catering to various age groups. The event also features an extensive selection of 11 sports for participants of different age brackets. The pinnacle of this inter-school spectacle is the Premier Competition, a national-level showdown encompassing solo and group dance performances (Swing n Swirl Solo and Group), soul stirring singing (Voice of Viva) and the captivating personality contest, Viva Nova.
With excitement reaching its peak, students are eagerly poised to immerse themselves in the enchantment of Viva 15. The grand culmination of Viva 15 is set to take place on 16th December, followed by the Grand Finale on 17th December in the vibrant city of Mumbai. Throughout its journey, Viva has proudly engaged over 10,000 schools and an impressive 400,000 students from all corners of India. The event's live streaming, captivating thousands of eager participants, has undeniably contributed to its magnetic appeal. As Viva perpetually ignites inspiration, fosters unity, and spotlights the abundant talents of our youth, its legacy of exuberantly celebrating life continues to shine with unwavering brilliance.
ALSO READ: AdCounty Media Appoints Kapil Rastogi as National Sales Head India
About VIBGYOR Group of Schools
Founded in 2004, VIBGYOR Group of Schools, awarded as 'Best Brand of 2021' by The Economics Times, is a leading chain of K-12 schools known for its quality education and academic excellence. VIBGYOR offers a unique range of world-class educational services for the holistic development of students in curricular and co-curricular studies across all its schools. Under the leadership of Mr. Rustom Kerawalla, Founder Chairman of the institution, VIBGYOR Group is set to explore new horizons with 36 schools in 13 major cities across 7 states.
VIBGYOR High caters to the students from Grades 1 to 12 and VIBGYOR Kids to the Pre-Primary segment with a student-teacher ratio of 15:1 on average. VIBGYOR High provides a mixed spectrum of national and international levels of education in affiliation with CISCE, CBSE and Cambridge International.
VIBGYOR Roots and Rise offers a CBSE Board curriculum. VIBGYOR Roots caters to Pre-Primary Division while VIBGYOR Rise caters to Primary and Secondary students with a student-teacher ratio of 15:1 on average.
This year educate yourself and develop your career with EasyShiksha