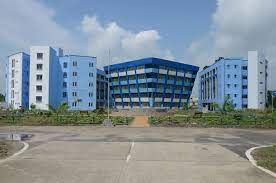 The IIC (Institution Innovation Council) and EKTA Incubation Centre of Maulana Abul Kalam Azad University of Technology (MAKAUT), West Bengal have jointly organized a Webinar on " Green Entrepreneurship: World Environment Day Celebration – 2022″ on 5th June 2022.
Among the eminent speakers were:
World Environment Day is celebrated on June 5 to encourage people to take action and protect the environment. The United Nations Environment Programme (UNEP) is the primary agency that is behind this celebration. UNEP organises various events through individual participation and community gatherings to raise awareness about how and why we should pay more attention to the environment.
Increasing exploitation of resources and pollution are some of the biggest threats to the environment. To ensure people across the globe know about this, the UNEP has declared June 5 as World Environment Day.
  visit EasyShiksha for skill development 

The United Nations General Assembly declared June 5 as World Environment Day during the Stockholm Conference in 1972. It was the first world conference to make environmental protection a major issue. The UNEP was established the same year. World Environment Day was celebrated for the first time in 1973. Today, 193 member states are part of the UNEP and mark this day by organising various programmes. This year, the UNEP is celebrating 50 years of its existence.
World Environment Day is hosted by a different country each year. For this year, Sweden is the host country. "Only One Earth" was the theme for this year.
The Honourable Vice-chancellor of MAKAUT Prof. (Dr.) Saikat Maitra has been the key inspiration behind organising webinars of this kind. Prof. (Dr.) Saikat Maitra and other eminent persons associated with MAKAUT, WB were present in the programme.