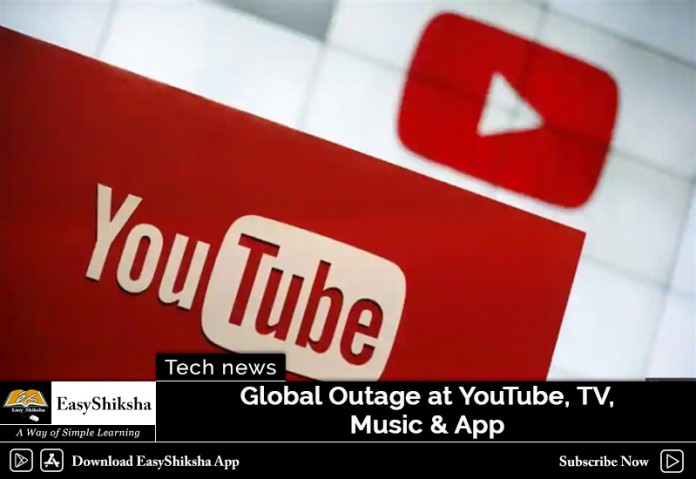 YouTube is experiencing a major outage. Users across the world started to notice that the video service's sites and mobile apps were down around 9:20PM ET, and everything remains inaccessible more than an hour later. YouTube TV and YouTube Music are also affected by the service disruption.
Earlier, when users tried to access YouTube.com, they were greeted with a blank page that showed no videos. On the app, an error message read, "There was a problem with the network [503]."
A map on DownDetector, which tracks status information and outages for various types of services in real time, showed that users in the United States, Brazil, Japan, parts of Australia, Southeast Asia and Western Europe were affected.
We're back! Thanks for all of your patience. If you continue to experience issues, please let us know. https://t.co/NVU5GP7Sy6

— Team YouTube (@TeamYouTube) October 17, 2018
In response to the flood of tweets regarding the problem, which were reported with the hashtag #YouTubeDown, the YouTube Support Twitter handle responded, saying, "Thanks for your reports about YouTube, YouTube TV and YouTube Music access issues. We're working on resolving this and will let you know once fixed. We apologize for any inconvenience this may cause and will keep you updated." At the time of writing, the same handle sent out a fresh tweet, confirming the restoration of services.
——————————————————————————————————————————————
Get free online test series for exams like Bank PO cleark and SSC, Railway with EasyShiksha. Sign up and get a free account for every mock test. With EasyShiksha free account you can access free online courses and career helper. Press the bell icon for latest Govt. Jobs, Tech, Sports, Results and Current Affairs updates.