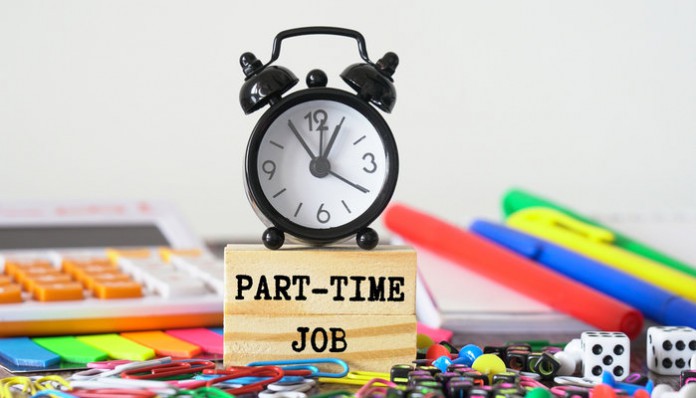 Two months of 2020 are already over, which means that you should have started planning goals and achievements for this year. Your goals may be different, but most of them will lead you to a single logical conclusion – you either need work to get experience, or you need work to get extra money. And very often, both. We decided to immediately direct you to the right path and in this article, we collected 10 ways to search for part-time jobs for the current year.
Research Job Boards
Fortunately, almost nothing changed in 2020 – specialized job sites remain the most popular and effective places to find work of any specific nature. Moreover, there are even more specialized places, such as Flexjobs. Jobs that imply flexible terms of cooperation, the possibility of remote work and very often even the lack of experience are collected here.

Important Announcement – EasyShiksha has now started Online Internship Program "Ab India Sikhega Ghar Se"

Top Virtual Reality Courses
More Courses With Certification
However, if you want to cover as many offers from different industries as possible, it is best to choose the most popular portals like Indeed, Glassdoor, and Craiglist. And just use filters.
Take Freelance Platforms Into Account
After job portals, freelance opportunities are the most obvious. Moreover, the presence of specific skills is not always required. And, perhaps, freelance is the best choice for both students and educational workers, since the first of them get the opportunity of absolute flexibility, and the second – wide opportunities to apply their skills, for example, as a freelance tutor or academic writer. See how authors from the Online Writers Rating review website cope with this task, and you will understand what we are talking about.
Pay Attention to Local Ads and Communities
Sometimes, you don't have to go too far to get a part-time job. Just try looking around you. Most likely, a retail store, a grocery supermarket, a cafe or a gas station near your home needs extra hands. Moreover, as a rule, the work schedule in such places is very flexible, and they easily hire students, even without work experience.
In addition, it makes sense to pay attention to your local community. Perhaps someone needs the services of a nanny, caregiver, or event organizer.
Top Software Engineering Courses
More Courses With Certification
Use Real-life Networking
The best way to get an answer is to ask a direct question. Use all your acquaintances and contacts for this. Remember the six handshake theory? This is how networking in real life works. And it is very likely that someone knows someone who needs you.
Moreover, you can never know where networking opportunities will lead you. A whole chain of adventures and changes in life can begin with just one random offer and your consent to accept it.
Employ Social Media
Real networking is good, but it does not make sense to limit yourself to just that, especially since social networks very often work great when you need to find a job. Companies, HR managers and business owners know it – and use social media features to get in touch with potential workers right on the spot.
Moreover, the search process is very simple – and similar to Google search. The only difference is that on social networks you will use hashtags instead of key requests.
Start your search with something general, for example, using hashtags
#parttimejob, #studentparttimejob, #parttimejobindenver (or any other specific city or state).
Ask for Help in a Recruitment Agency
Want to get a tip for lazy people who value their time? Then all you need to get a part-time job is just to ask a recruitment agency for help. For a potential candidate, this service is usually free. A number of agencies even offer assistance in writing or improving resumes, either for free or for a nominal fee.
Moreover, recruiting agencies always have access to the latest vacancies both in your location, remotely or on freelance. Their task is to find a perfect match – and, what is the most pleasant, almost without effort from your part.
Use the Opportunities in Your University
This is also a very simple, obvious, and fairly effective way to find a part-time job. It is very likely that any of the faculties of your university may have open vacancies, which do not have to be directly related to your specialization. For example, it is possible that someone needs a personal or laboratory assistant. Or the university library may need to be systematized – and this means the need for several pairs of working hands at once.
Therefore, just pay attention to the stand with announcements, ask direct questions to your group mates, colleagues, and teachers.
Meet Small and Newly Created Companies
In other words, the idea is to join a startup. Yes, here you should not rely on a high salary, but the maximum flexibility and part-time schedule are guaranteed. The thing is that newly created companies rarely have such a volume of work and orders to hire full-time staff – moreover, they do not have a budget to support a large number of employees as well.
Therefore, a young and energetic student who agrees to work for a not too high fee in return for flexibility and experience is the perfect match in this case.
Do Not Refuse from Seasonal/Temporary Jobs
Very often attractive opportunities are seasonal or temporary. However, this is not a reason to abandon them. You will get both an interesting experience and money anyway. When agreeing to temporary work, keep your eyes open – and do not stop searching for additional opportunities that you can use later after your contract for temporary work expires.
Reconsider Your Hobby
If you have a hobby that involves creating some kind of result, why don't you use it as a source of additional income? For example, if you go in for sports on a professional level, you can organize your group and train them for a nominal fee. If you can sew or knit, learn the basics of marketing and start selling your products on Etsy. Even if you just love to read books, it is still possible to turn this idea into money. Go to the freelance site and look for orders to write reviews or critiques for literary works. Any idea can be monetized – remember this.
Conclusion
As you see, not everything is so simple, but not everything is as complicated as it might seem. The most important thing is to be attentive and open to new opportunities. In addition, do not rush to refuse even if you received not quite what you expected – sometimes we need to self-challenge in order to get experience.
About the Author
Based in Chicago, Ava T. Jones is best known for her contributions to writing. She entered the writing world to explore her passion for contrastive linguistics, adaptation and lexicography. Ava also enjoys skiing, social media management and vegan parties.
Top Networking Online Courses
More Courses With Certification
Empower your team. Lead the industry
Get a subscription to a library of online courses and digital learning tools for your organization with EasyShiksha
Request Now
ALSO READ: likees-holihai2020-made-everyone-fall-in-love-with-holi
Get Course: English-Grammar