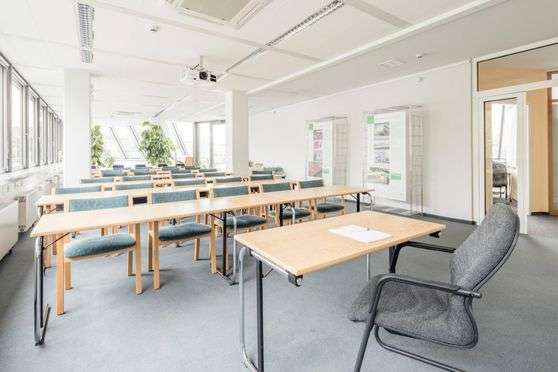 Zamit launches globally-certified and accredited CPD programmes for teachers
The programmes are certified by Qualifications and Assessments International (QAI), UK; and also accredited by Regulated Qualifications Framework, or RQF, UK
The initiative fulfills the guidelines and vision of National Education Policy 2020 and National Credit Framework of the government of India
The courses are of different durations and would be conducted face-to-face, online and in a blended delivery format
Along with these courses, Zamit also offers access to the Zamit Teachers' Resources Vault containing high-quality, international materials and resources for teaching
As continuous support for teachers, Zamit conducts series of CPD symposia for teachers every month
New Delhi, June 2023: In a landmark initiative that promises to boost quality of teaching to unprecedented levels as well as infuse a culture of continuous professional development among teachers in the country, Zamit, a leading AI-enabled one-stop solution provider for the school ecosystem, has launched a comprehensive suite of CPD programmes for educators. Certified by Qualifications and Assessments International (QAI), UK and accredited by Regulated Qualifications Framework or RQF, UK, the CPD programmes are of immense value.
The initiative is in line with the guidelines of the National Education Policy, or NEP 2020 prescribing 50 hours of CPD for teachers, head teachers and teacher educators annually[1]. The CPD programmes are also in sync with the desired objectives of the National Credit Framework or NCrF that envisages fluidity and mobility between general or academic education and vocational education for learners including teachers.
ALSO READ: Round Table India and Ladies Circle India donate funds to Sankara Eye Hospital for Cataract Surgeries
While the courses are of varying durations, some courses would be delivered face-to-face, online or in a blended delivery format. Some of the CPD programmes that are being offered are: Creating a Classroom Culture of Success; Competency-Based Teaching and Learning (CBE); Content and Language Integrated Learning (CLIL); How to be an Effective Teacher; How to implement the NEP 2020 Recommendations in Classroom Teaching; Innovative Assessment Methods; Implementing Innovative Teaching Methods in Classroom; Social-Emotional Learning (SEL) in the 21st Century; and Technology-Enabled Teaching.
"Teaching, even at the elementary school level has never been a fixed, static profession. Instead, it is an enormously dynamic profession requiring new knowledge acquisition for teachers on a near-constant basis while offering continually evolving career pathways for them. This is especially true in an increasingly tech-driven classroom, whether online or offline. Also, in an age when the efficiency of training of children in early school stages is often linked with their potentialities for later years and even career progression, partly thanks to the advent of AI-powered measurement and forecasting tools, it is extremely important that teachers are adequately equipped and updated to draw the best from their pupils in schools", said Mr Aarul Malaviya, Founder and Director of Zamit.

"Hence, we are delighted to launch this array of CPD courses for teachers for the first time in India and we hope that this will inspire teachers at all levels to benefit from one of the most advanced professional development programmes designed for them. In a globalised learning landscape ceaselessly shaped by new-age technology, the best of pedagogical approaches, methodologies and practices from across the world can now be shared with fellow teachers in any corner of the globe. With the launch of these courses, we intend to accomplish just that. For instance, with content and language integrated learning or CLIL learning approach playing a critical role in a student's long-term success and therefore gaining favour with educationists worldwide, we also wish to train teachers in India in this highly rewarding approach. Similarly, with the ever-rising importance of socio-emotional learning in a highly competitive educational and career environment, teachers too need to be well-versed with skills that can help them, as well as their students, prepare for a brighter future ahead", added Mr Malaviya.
In addition to CPD courses, Zamit provides teachers with access to the Zamit Teachers' Resources Vault, which contains high-quality, international materials and resources for teaching.
Notably, to promote professional growth, Zamit has recently launched a series of ongoing symposia which have received a tremendous response. The CPD programmes also complement another critical offering for teachers by Zamit, namely TERM Analysis, a first-of-its-kind research-based AI-driven analytical tool that helps teachers analyse their current teaching proficiencies as well as map future potentialities.
This year educate yourself and develop your career with EasyShiksha