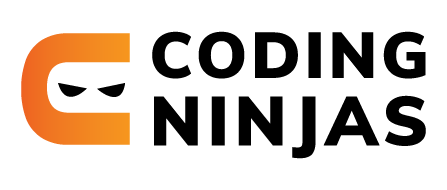 Students pursuing BTECH, BE, MCA and BCA in any AICTE or UGC affiliated colleges are eligible to participate in the championship
New Delhi, June 24, 2022: Aligning with the Government's National Education Policy 2020, Coding Ninjas, India's largest online upskilling platform for aspiring and professional coders, in association with AICTE and Chandigarh University launched first ever 'Innovate India Coding Championship (IICC) 2022.' With its motto 'Code the Future,' the competitive event aims to encourage skill-based programming as a culture by creating a national level platform for students who seek a chance to showcase their talent.
As a part of AICTE's (All India Council of Technical Education) celebration of the 75th Independence Day of India, the 'Azadi ka Amrit Mahotsav,' the competition invites the students of engineering colleges from across the country to participate, experience and innovate. The three staged competition will be held online at Coding Ninjas Online Coding Portal and registered participants can join from anywhere in the country. The registration for IICC 2022 has opened on 20th June 2022.
Top Math Online Courses
More Courses With Certification
Elaborating about the first of its kind event, Ankush Singla, co-founder, Coding Ninjas, said, "With coding as a central theme of our philosophy we believe skilling, upskilling and reskilling is the way to create an efficient workforce in the country. We, in association with AICTE and Chandigarh University, conceptualized 'Innovate India Coding Championship' with the sole purpose to recognise the real talent and encourage them to further enhance their programming skills. With this event we provide them with a platform to showcase, experience, enjoy and improve their coding skills."
Along with recognising top participating institutions and their talented students, the winners and participants of IICC 2022 will be rewarded with prizes worth Rs 11 lakhs in order to motivate the students to put in best of their efforts while competing with each other. Coding Ninjas are also organising mentorship and up-skilling sessions with Industry Experts for the competition aspirants. With this top performers will be provided with internship or placement opportunities in leading tech companies and up to 100% Coding Ninjas upskilling scholarships.
Talking about the IICC 2022, Dr Anil Sahasrabudhe, Chairman, AICTE, said, "The Idea of IICC 2022 presented by Coding Ninjas is very interesting that's why we decided to collaborate with them. This year, we are celebrating 75th Independence Day, so there cannot be a better time to organise such a competition which aims at solving the large problems of society and nation. Today, coding is becoming a complex and challenging field with the advent of advanced technologies like metaverse, AI, AR, VR, IOT and many more. So it would be exciting to see these talented students competing, interacting and cooperating with each other and showcasing their brilliant ideas, creativity and analytical ability to become winners."
"I take this opportunity to convey my message to the young generation that they should not wait for getting jobs but try and become innovative entrepreneurs like coding Ninjas and therefore, start honing their skills from school and college level", he added.
A grand online ceremony to launch IICC 2022 took place on 19th June where an insightful discussion was held on programming and coding skills. Dr Anil Sahasrabudhe, Chairman, AICTE was chief guest of the event along with Mr Anil Shrivastava, Principal Consultant and Mission Director, NITI Ayog as guest of honour. Mr Ankush Singhla, Co-Founder, Coding Ninjas and Professor B Priestley Shan, Dean Academic Affairs, Chandigarh University were also present at the online event.
ALSO READ : Deeksha announces the launch of Deeksha Edge
About Coding Ninjas:
Coding Ninjas was founded in 2016 to bridge the knowledge gap between colleges and industry. Founded by Ankush Singla, Kannu Mittal and Dhawal Parate, Coding Ninjas boasts of world-class teaching faculty and a state-of-art learning platform for Coding education with faculty alumni of IIT, Stanford, IIIT and Facebook. Coding Ninjas teaches 17+ Programming courses in Foundation,l Advanced, Data & Development courses such as Machine Learning, Data Science, Web Development, Android and more. Today, Coding Ninjas ecosystem comprises of 80,000+ students and alumni, 1000+ Campus Ambassadors, 2000+ Teaching Assistants, and 150+ employees.