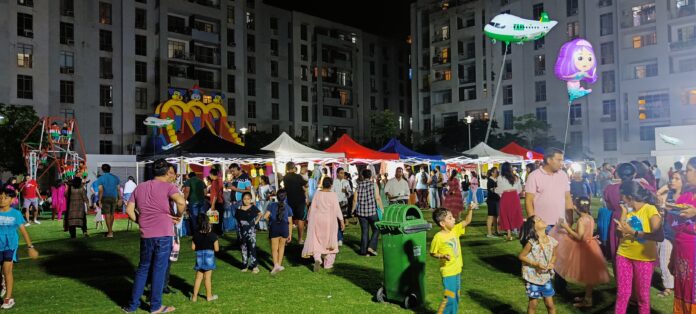 Gurugram: On the occasion of Hariyali Teej, the renowned facility management agency, Enviro, celebrated the festival with great pomp. A three-day event was organized by Enviro at Lifestyle Homes, City Homes, Seven Lamps, Gurugram-21, K-Block, E-Block and Signature Villas. A significant number of women from the society actively participated in the program, all adorned in vibrant green attire symbolizing the spirit of greenery.
ALSO READ: Students of DPS Raj Nagar Extension Spread Awareness on Conservation of Environment

The festival featured various cultural activities, including children's drawing competition and presentations by women on different film songs. Selfie points were set up to capture the beautiful moments of the event. Additionally, the occasion included delightful food stalls where the women savored delicious dishes.

Mr. A. K. Singh, Enviro's CEO, stated, "Hariyali Teej is an important festival in North India, celebrated in the month of Savan to express gratitude towards nature. The event witnessed active participation from both children and women, creating an atmosphere of enthusiasm throughout the program."
This year educate yourself and develop your career with EasyShiksha