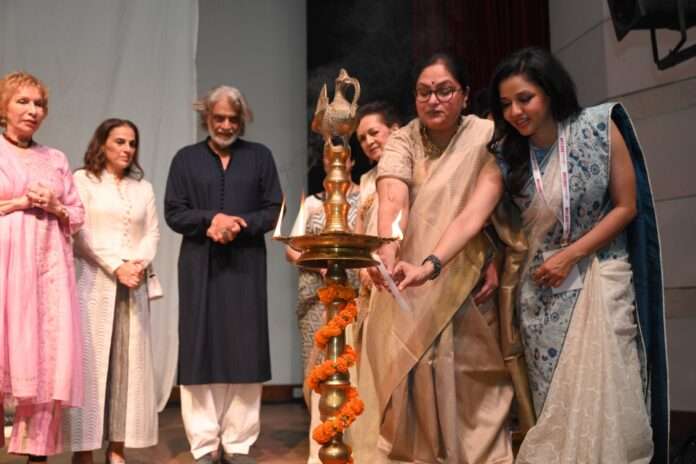 ~Event partners included Pulp Society, Kotawala, Aroma Magic, Da Milano, arttdinox, Lakshyam, Wonder Cement, and the Masters Union.~
~A performative spectacle, 'HUMA' was presented by Muzzaffar Ali, and delivered by Shinjini Kulkarni.~
New Delhi, 21 July 2023: The Delhi chapter of FICCI Ladies Organisation, the women's wing of the Federation of Indian Chamber of Commerce and Industry, announced the conclusion of its event, #BecauseSheCanUnite 'One world, One religion, One us,' presented by Sudha Shivkumar, President of FLO, and YFLO Delhi's residing chairperson, Divya Jain. The event was held at the Lotus Temple in New Delhi, showcasing captivating performances by renowned artists, while promoting values of unity, compassion, and a shared sense of purpose among attendees.
ALSO READ: What to Eat Before and After a Surgery? Guidelines for Pre and Post-Surgery Meals
Combining together, FLO's president, Sudha Shivkumar and YFLO Delhi's chairperson, Divya Jain, presented #BecauseSheCanUnite 'One world, One religion, One us,' at the Lotus Temple, which commenced with a thought-provoking performance titled 'HUMA,' directed by the renowned artists and filmmaker Mazzaffar Ali, and performed by Shinjini Kulkarni. The event was sponsored by Safexpress, Safeducate, IIFL Health, Kajaria, My Trident, JK Lakshmi Cement, CA Expert, Mayank Group, Surbhi Modi, M3M, Skin Zest and Orika. Chief Guests invited for the event included Mr. Sanjay Arora, Delhi Commissioner of Police, Meera Ali, Founder of House of Kotwara, Carmel Tripathi, Bahai House of Worship, Valay Gada, Pulp Society, Dr. Shelly Oberoi and Blossom Kochhar, who were also joined by the children from the NGO, Lakshyam. The event embarked on a captivating journey, upholding aspirations for a united community, bereft of the differences and boundaries of religion, culture, and background. The purpose of the event reflected the message behind the theme 'Because She Can Unite,' which evokes a sense of empowerment and liberation. The event was designed to resonate with its audiences, invoking a vision to build a better future for all.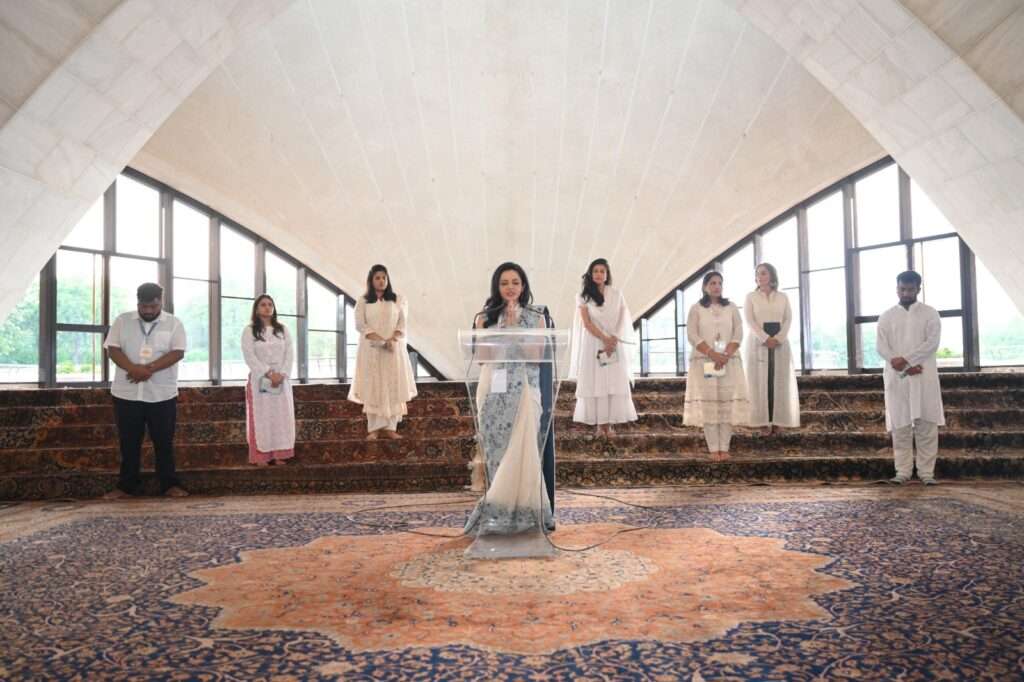 Divya Jain, Chairperson of YFLO Delhi said, "Today we embark on a transformative journey together. Women have emerged as a symbol of resilience and prosperity, and are driving change all across the world. Envisioning an inclusive future is paramount in building towards a better tomorrow, and the enamouring performances curated at the event today will stay with all attendees, working as a reminder to transcend boundaries to welcome a world that is equal, accepting, and prosperous. It has been my pride to present the 'One world, One religion, One us' event at the Lotus Temple, and leaves me full of excitement about the opportunities that lie ahead."
Various partners of YFLO Delhi's event included Pulp Society, Kotawala, Aroma Magic, Da Milano, arttdinox, Lakshyam, Wonder Cement, and the Masters Union.
Important Announcement – EasyShiksha has now started Online Internship Program "Ab India Sikhega Ghar Se"
About YFLO Delhi
Established in 1983, the FICCI Ladies Organization (FLO) is an all India organisation for women across 15 chapters, with its head office in New Delhi. It's constituent members comprise of several women entrepreneurs, professionals and Corporate Executives. YFLO, launched in 2004, is a platform enabling women access to an expansive network of professionals, business owners, investors, and executives to interact, learn, explore and develop ideas together in a supportive environment. The membership is open for women aged 20-39 years. YFLO Chapters are in Delhi, Hyderabad, Jaipur & Kolkata. The organization's vision is to build the world's most influential women entrepreneurial community.
This year educate yourself and develop your career with EasyShiksha