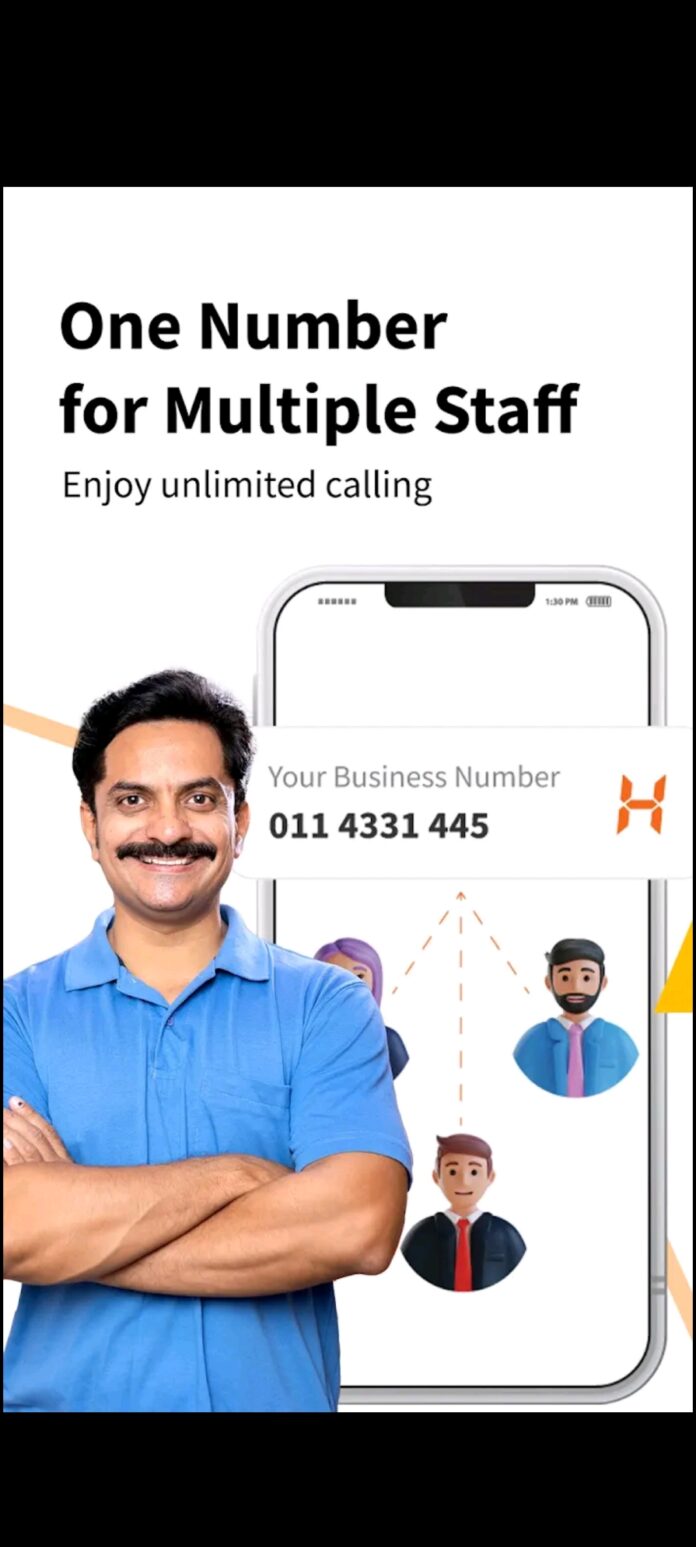 The digital phone line aims to transform the way small and mid-size businesses manage their customer interactions. #BharatKaBusinessNumber
Bengaluru, 8th Feb 2023 Leading cloud communication company MyOperator launched Heyo Phone, India's first digital phone line for small and medium businesses. The digital phone connection will help Small and Medium-sized Businesses manage their customer interactions, and improve their customer call + WhatsApp chat experience through a single business number. While MyOperator provides a full-stack communication platform (CPAAS) to 10000+ businesses including Lenskart, Apollo, PWC, Wow! Momo, E&Y, Amazon, Heyo aims to make communication simple for Small and Medium Business, professionalise their customer experience, and empower small and mid-market retailers, traders as well as freelancers.
Heyo has been launched with the objective of digitising customer engagement and commerce for India's 65 Million+ small and medium businesses. Offering one number and a single dashboard to manage all customer calls and chats, Heyo aims to help SMEs boost customer interactions and convert every conversation to a business opportunity. A business
the owner can activate his Heyo number in less than a minute with digital Aadhar verification, link all his staff, connect WhatsApp and launch a full-fledged customer engagement platform. All on his smart-phone and at a price that he can afford.
The Small and Medium Business communication market in India alone makes up to $4 billion, whereas globally it is a $40Bn market. As a first-mover, Heyo aims to disrupt the market while delivering on its mission of digitising the businesses of Bharat.
Ankit Jain, CEO & Co-founder of Heyo Phone said, "We launched Heyo Phone with the belief that each customer call is a potential business opportunity. We want small and medium businesses to have equal tools as a large business or an MNCs. For that purpose, we wanted to digitise phone systems with cost effective technology. This will not only help business owners to monitor their customer interactions effectively, but also ensure that no prospect is missed out on. This is India's techade and Heyo is the tech every business in Bharat needs."
Be it a courier company, a travel agency, or a salon, with Heyo Phone businesses can now handle a high volume of enquiries, greet customers with a professional welcome message, record and track all staff calls, manage WhatsApp engagement and keep personal and professional numbers separate. As a light-weight mobile app, Heyo does not require any hardware or software installation.. Heyo Phone's pocket friendly subscriptions start at less than Rs 100 per month.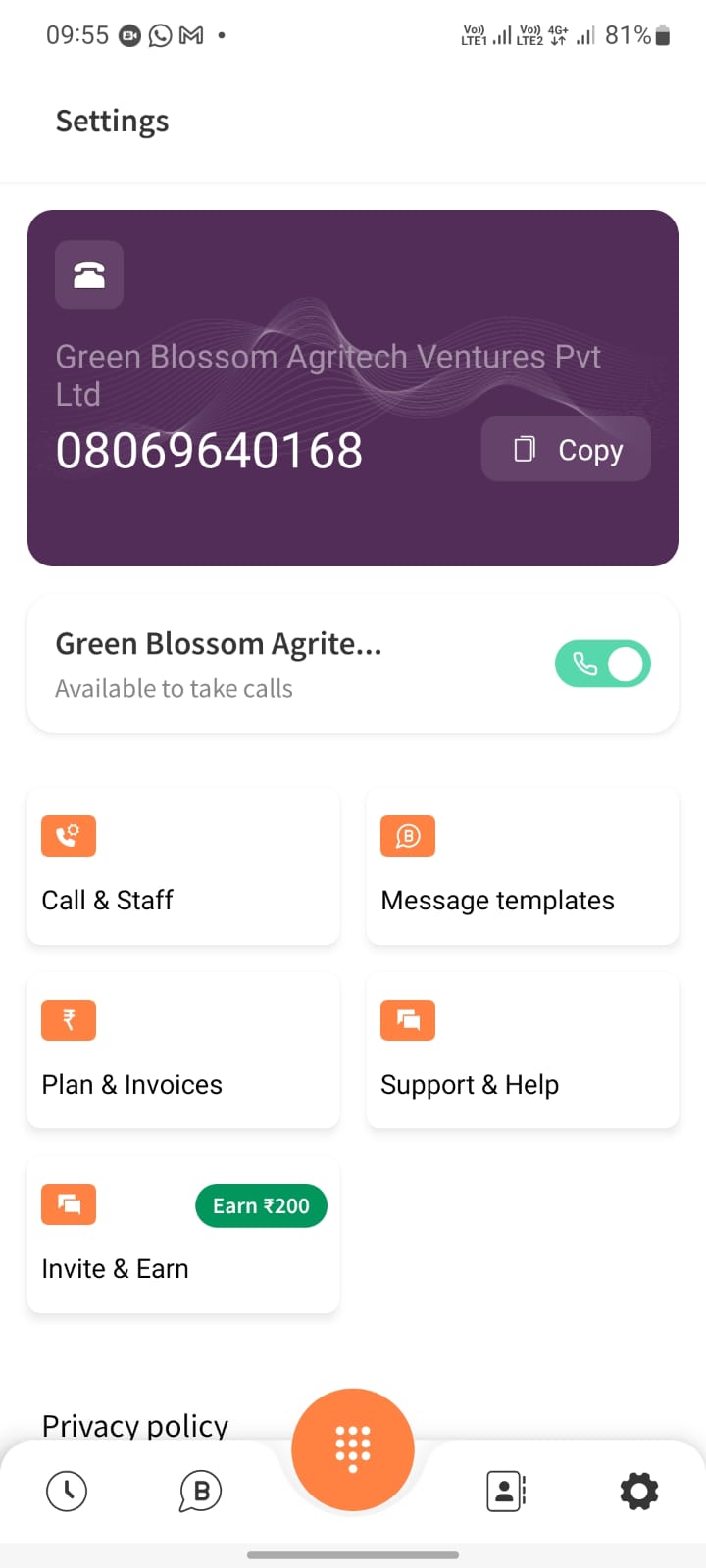 About Heyo Phone
Founded by Ankit Jain and Pratik Jain, Heyo Phone is a digital phone line designed for Small and Medium Business to streamline customer interactions. Heyo simplifies the way Small and Medium Business manage their staff and customer calls. Businesses can now get a business number of their choice by just completing their KYC. Heyo puts the control over the business, the customer and the revenue totally in the hands of the owner. With one smart phone number or Heyo number, owners can distribute customer calls amongst their staff helping them keep a track of all their business calls in a single place. From calls, WhatsApp to the ability of recording and analysing incoming and outgoing calls, Heyo aims to bring Small and Medium Business communication experience at the level playing field with that of MNCs. By owning the digital phone identity of businesses, heyo becomes an enabler of the conversation to commerce cycle.
Heyo has just completed its beta launch in Delhi-NCR in November 2022. The beta app has attracted close to 100K downloads, 1000+ paid subscribers and 4.5* user rating. The app has now been launched across India.
Also Read: Tax on overseas investment and capital gains
About MyOperator
MyOperator is a cloud-based communication platform (CPAAS) helping businesses reimagine customer engagement. Founded by Ankit Jain and Pratik Jain in 2013, MyOperator started with a vision to help businesses sell more and serve more through world-class communication systems. The platform offers services and solutions such as virtual and toll-free numbers, mobile CRM, and voice analytics services to large and medium enterprises in India. Their clientele includes Lenskart, Myntra, Apollo, Amazon, PwC, Razorpay, ITC, Apollo, IRCTC, among others. In 2015, Prime Minister Narendra Modi's radio talk show, Mann ki Baat was launched on MyOperator.
This year Educate yourself and develop your skills with EasyShiksha