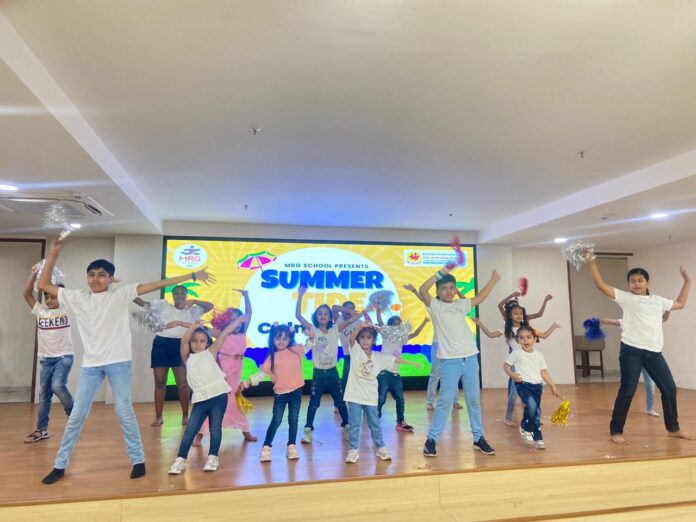 MRG School recently concluded its highly anticipated Summer Tide Camp with zeal. The MRG School camp provided an engaging platform for children to explore their talents and indulge in various recreational activities. From dance to skating and art to craft, the participants had a memorable summer experience that will be cherished for a long time. As the camp drew to a close, a ceremony was held to recognise and celebrate the achievements of all the participants. The distribution of certificates of participation served as a testament to the dedication and commitment of children.
ALSO READ: GKB Opticals unveils Tiger Shroff's "Carrera Prowl" collection in Gurgaon
Throughout the camp, children participated in a wide array of activities. The Summer Tide Camp was meticulously planned and executed by a team of experienced instructors and facilitators, ensuring a safe and nurturing environment for all the participants. The dance sessions witnessed energetic performances from the budding dancers while the

skating enthusiasts honed their skills under the guidance of expert trainers. The art and craft exhibition showcased the creativity of the young artists, who unveiled their imaginative masterpieces to the awe and admiration of the spectators.

This year educate yourself and develop your career with EasyShiksha