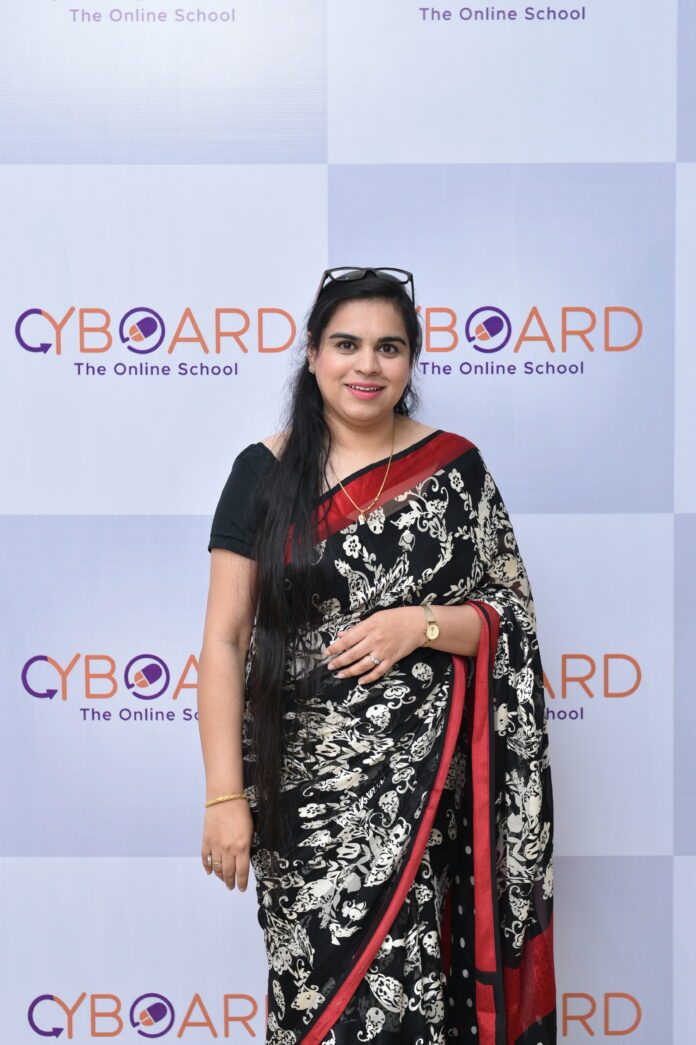 Learning is a cardinal factor that a teacher must consider while teaching her students. Classroom education is a traditional way of learning in which students come to class and teachers teach them at a time. Apparently, no one knows whether students get to understand the concepts taught or not. 
It does not matter how a child acquires knowledge, physically or digitally, what matters most is that in this world of digitilization it is imperative to understand the importance of E -Learning without any apprehensions and start believing that digital platform is a more powerful source of learning than the traditional one to help children learn most effectively, supporting to bring affordable, quality education in every nook and corner of the country. 
Important Announcement – EasyShiksha has now started Online Internship Program "Ab India Sikhega Ghar Se"
Education in India has been completely revolutionized with the inclusion of online schooling with a drive to transform the traditional learning structures and bring a paradigm shift in the process of teaching and learning. This transformation from conventional teaching – learning process to a new era education of digital learning has apparently increased the demographical reach of the families looking for an alternative from the traditional school setting and schedule to a more convenient form of education for their children, wherein each child is able to pursue his / her own unique learning style and scheduling needs from the comfort of his home.
Online schooling made a robust footprint globally in countries like USA, China, South Korea, Malaysia, Australia, South Africa , United Kingdom and India , after the pandemic and now has become a need of the hour as the schools were forced to shut down with the imposition of lockdown due to spread of coronavirus all over the country. Online schooling has now become a way of our lives, the academic and co-curricular inclusion in the classrooms with best quality handpicked and trained staff that can teach through integration. Learning Management System has broken all the barriers of demographics, language or accessibility. Online schooling that is structured to provide life skills programs, workshops, co-curricular along with academics has revamped the belief that schools of mortar can only provide good education.
When the country is adopting digital in most sectors, keeping education away is not the right approach. Hence Digital India initiative in mind, the human resources development ministry is aiming to give online education a big push, in an attempt to widen the reach of more schools going online or completely online to make distant education possible for many who do not have the accessibility for quality education in smaller towns and cities. 

School Education is in the Concurrent List of the Constitution and the state governments have been directed to act, based on the situation prevailing at every place to meet the demands of all students for providing them with the digital access required for learning digitally. The NEP 2020 has a special focus on online education. The vision of NEP 2020 is to reshape and transform the education system and structure in the country. It aims at universalisation of education from pre-school to secondary level.
ALSO READ : The Lexicon School's students unleash their creative talents 
Last but not the least online schooling is the future of education. As has been rightly said by – R. Buckminster Fuller, author, inventor, architect, futurist.
"If you want to teach people a new way of thinking, don't bother trying to teach them. Instead, give them a tool, the use of which will lead to new ways of thinking."
Article Written by:
Ms. Supreet Kaur, Principal and Director Academics, Cyboard School
EasyShiksha is one of the leading EdTech platform. Visit now and enroll