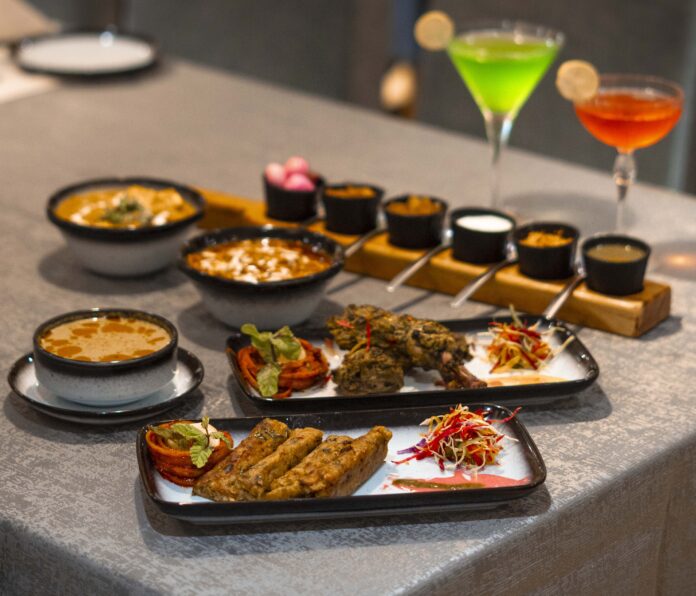 Indore: Indulge in the Royal essence of rich Nawabi Cuisines inspired by the Mughal traditions only at Sanchi- A pan Indian dining restaurant by Sayaji Indore. Quintessential dishes prepared with exotic spices, herbs, dry fruits will be a feast for your senses.
Array of delicacies like Galawati Kebab, Mahi Dum Kebab, Kakori Kebab, Gosht Pulao, Korma Dum Biryani, Murg Biryani, Paneer Khushrang, Murg, Awadhi Korma, Ghuti Dal ka Shorba will take you on a culinary journey of lip smacking food items. This food festival is a one of a kind for Indore as it will bring back some lost recipes from Lucknow.  
ALSO READ: Newcastle University achieves highest ever global ranking
Mr. Girraj Sharma, Associate F&B Director, Sayaji Indore commented "We are elated to organize our second grand food festival in Sanchi after its relaunch. The ultimate experience to relish the succulent delights will be truly unforgettable. The food lovers of Indore can enjoy this festival from 28th July to 7th August."

Sanchi is a destination to indulge in to Pan- Indian cuisine that will take you take you on a gourmet trail to faraway lands. This stylishly modern restaurant will offer a long list of Indian and International dishes that pairs perfectly with your special occasions.
This year educate yourself and develop your career with EasyShiksha