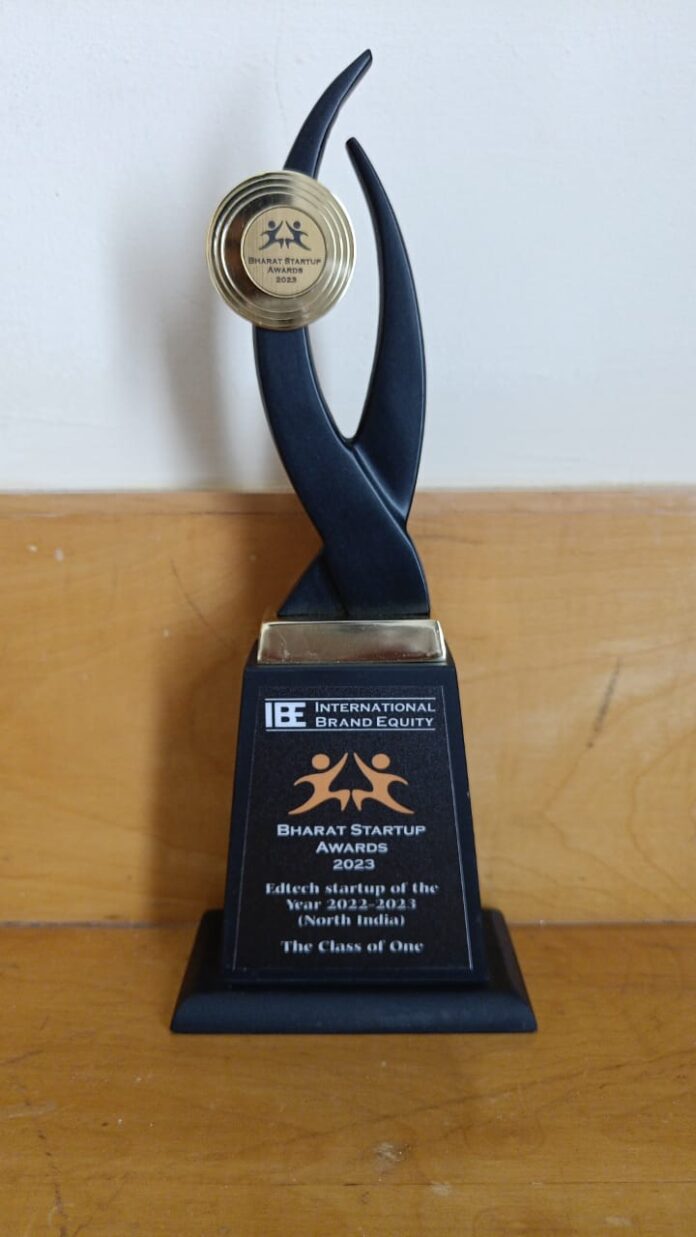 Noida-based ed-tech startup The Class of One(TCO1) has bagged the Edtech Startup of the Year 2022-23 (North India) award at International Brand Equity's Bharat Startup Awards 2023. Held in Bangalore, the Bharat Startup Awards was organised to honour and acknowledge the startup companies which have pivoted the way to achieving the vision of Aatmanirbhar Bharat laid out by Prime Minister Narendra Modi in 2020 in their respective fields.
The award win marked a successive step in the continuation of its golden run. The Class of One(TCO1) achieved a valuation of $10 million in mid-2022 and completed two years of establishment in December 2022. The ed-tech startup has been a game changer of sorts with its campaign to promote Education For All across India and provide quality-based affordable education to each student regardless of their economic background.
The Class of One has provided an impetus for virtual education's popularity right and carved a pan-India presence at the cusp of the ed-tech revolution in India in the Covid times in 2020. It has established a strong base in North and South India and witnessed a uniform uptick in admission growth rate from the metro and Tier 1 and Tier 2 cities.
The Class of One(TCO1) has been labelled as one of the fastest-growing ed-tech companies, which also has a remarkable increase in foreign student admissions by rolling out specific skill-based programs like the International UK Curriculum.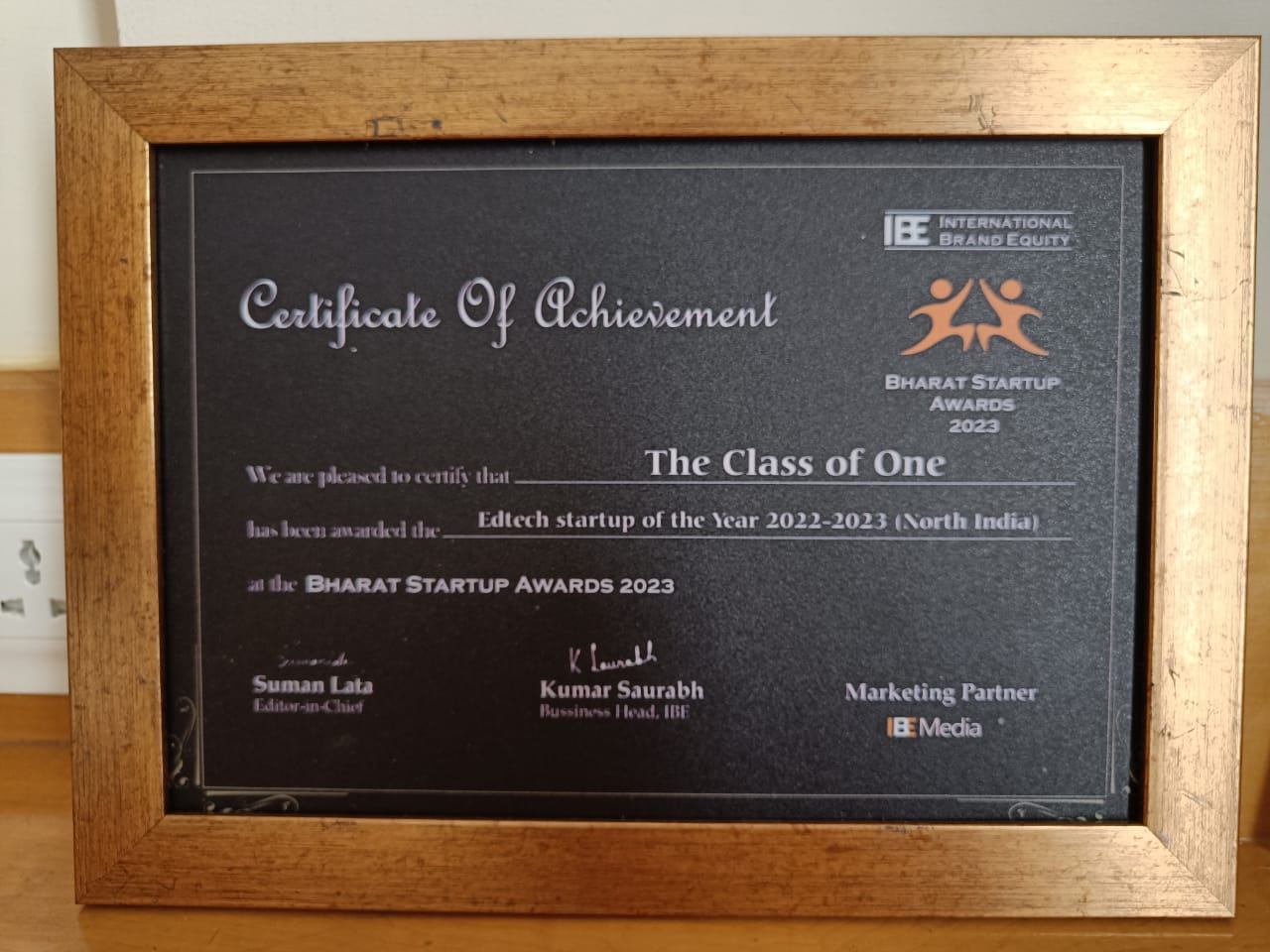 This year Educate yourself and develop your skills with EasyShiksha
Talking about the awe-inspiring win of TCO1 at Bharat Startup Awards 2023, Divya Jain, Founder and Director, The Class of One, said, "Words won't be able to describe our feelings today. We would like to thank the award jury for deeming us worthy of the honour. The Class of One was founded with a vision to offer kids a systemic, growth-inducing education medium which would help them in academic pedagogy, personality development, practical learning, extra curricular skills, among many others. The award victory will act as a motivation to innovate, redesign, and achieve new growth barometers."
Also Read: Marketing tips for small business in upcoming years