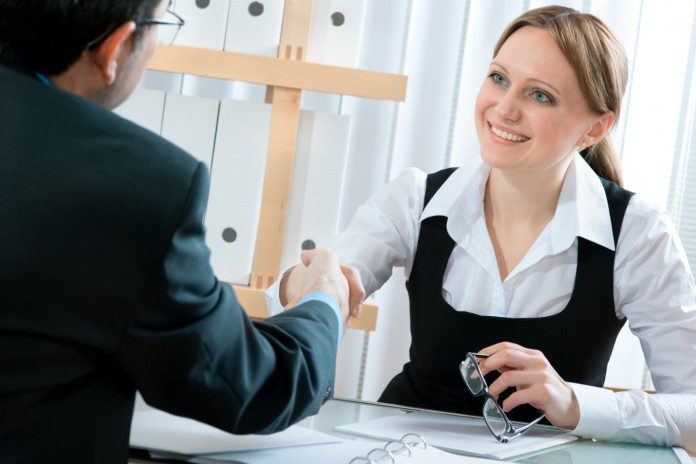 The most feared and rewarding part of a recruitment process- Interview!
We all have a phobia embedded deep within ourselves about facing a job-interview someday in our lives. Certainly, it's not a shameful thing to happen, but there is a main 2 main causes for the far to settle in us.
1. Fear of Failure: Albeit it depends upon person-to-person about this psychological factor, Fear of failure does have an impact on many individuals which hampers their decision-taking abilities, leadership capabilities and many more stuff and that can be improved by enhancing skills of Communication and Verbal Abilities.
2. Lack of practice: This is the most significant factor which causes the phobia of interview!
Practice makes perfect- the simplest of the proverbs has its own importance. Due to tits common usage and simple approach, it is often overlooked as a philosophical advice, why? Because people tend to think success is a very complex & advance feat to master & the techniques to master it is even more complex! It has immense pragmatic features though! With EasyShiksha's Communication Skills, Verbal Ability and Aptitude Test, you can easily come over the fear of facing Interviews.
Perfection can be nearly achieved with practice. Practice paves the way for focused performance. It enhances the ability to do things with more swiftness, smoothness and proficiency. So, the Individual can perform with all his accumulated wit, courage and grit. Practice a lot by some online tests that are provided by online portals like EasyShiksha.

Important Announcement – EasyShiksha has now started Online Internship Program "Ab India Sikhega Ghar Se"

Hence, the basics are the true-guides in any concept of life!
Folks! We all know that the penultimate deciding factor of our career depends upon the much issued term- An Interview!
It is a matter of fact though, that all the efforts taken in shaping the various aspects for a recruitment process like aptitude, Group discussion, Technical rounds, HR Round, etc. proves futile, If we fail to cast a genuine and impactful impression on the recruiter/employer.
This quick tour of 5 tips will allow you to reinforce and project your personality forward- in a much more clear, confident and dynamic fashion! EasyShiksha is the best place to know about these 5 tips properly.
1. EYE-CONTACT:
Eyes speak everything! – They definitely do; but not everything that's for sure. Many other aspects come into play when we interpret an individual. Out of this, eye-contact plays a very crucial role.
An individual with a Steady, Sharp and Comforted eye-contact can be successfully interpreted as Stable, Focused and Confident person; and an Unsteady, Obscure and Distracted eye-contact says that the person has many negative vices and the impression spoils further.
Isn't it the same sane thing we practice in our routinely lives too?! Ofcourse we use the method of reading eyes to interpret and analysis people and their statements- which helps us to get away from the traps of word. Our knowledge about it helps us to get away from it. EasyShiksha's online programs are useful for learning about it.
Eyes speak a plethora of stuff to talk and study about. But, if we took a career-based profession/corporate world- a steady and stable eye-contact is enough to cast our own positive impression! You can see a wide list of profession based courses on EasyShiksha.
If you're a guy who shies away from the intense eye-contacts from strangers, practice it in your friends and family more often. The interview will surely be spoilt undoubtedly if you fail to connect with the recruiter/employer- and its' a fact that eye-contact opens the flood-gates to infuse connection between the two people. It kicks starts decent conversation which is in favor for both the parties.
Top Software Engineering Courses
By a recent survey conducted by University of Sussex, It has been proven that the individuals who are more outspoken, extrovert and socialized are likely to perform well and get selected in an interview as compared to the individuals who are the isolated and introvert ones! Imagine if you're a recruiter/employer, would you like to recruit people who are gloomy and mediocre in their personalities? A big NO! We would prefer the individuals who are lively (not necessarily vivacious), Socialized (not necessarily social-freaks) and Cooperative (not necessarily only supports and followers)
Having easy-flowing words with a calm/steady eye-contact compliments your personality and infuses comfort in both the individuals- leading to a successful session of interviewing!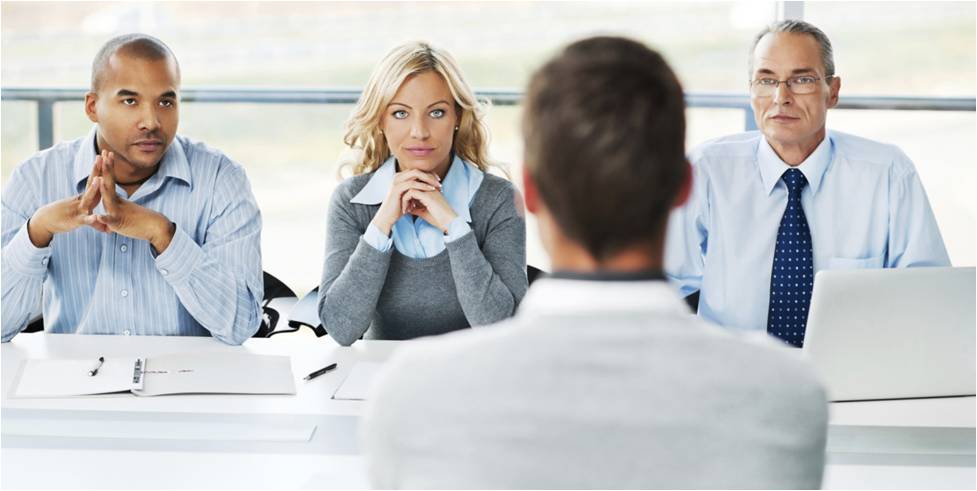 2. Project strong BODY-LANGUAGE:
The second crucial tip is of projecting strong and sound body-language. It should be easy on eyes and mind for both the parties of the interviewing process.
We have been bombarded upon many training subjects like soft-skills, employment training sessions, personality development classes, etc. which have a common point to focus unto- Body Language. Many training Courses are available on EasyShiksha for this.
It does have an undoubted significance due to its universal acceptance as a parameter to evaluate an individual's attitude, personality and character.
"Don't cross your arms; don't tap your feet; don't curl your back into a crooked position; don't watch your watch; don't speak low…Phew! A long-list to state herein!
These things are not a massive philosophical/rocket-science subjects, but practical, simple and common tips which many individuals have had already known. Each advice has its own importance and in combination, it would make an ideal and perfect candidate- which must successfully misinterpret as a robot! We don't want robots; we want sincere and frank candidates who are strong and responsible enough to work for them- That's' it. These skills can be enhanced by passing some test of EasyShiksha for communication and verbal abilities. EasyShiksha App is also very helpful in these tests.
It would definitely take lots of mugging-up and superfluous remembering practice for this plethora of conventional advice. To be frank, in the moment-of-judgment, Many of 'em become Blank- which is ought to be the same case for most individuals. It's pretty sane to know the fact an individual can't contain so many advice and transfuse it the most important session of his life.
Having these short tricks in mind definitely help you to nail the interview!
1. Smile: It does wonders! We know the common fact that a person is smiles when he is happy. The same thing is applicable in its vice-versa. When we contain a smile on our faces eventually we begin to feel happy. This phenomenon was explained by many medical universities leading to a thing called as 'secretion of dopamine'- the happy hormones! So, it's not a bad idea to have a smile on your face throughout your interview.
Smile infuses and projects Trustworthiness, attraction and honesty within & from you.
Though, an ear-to-ear beaming smile is not appreciated in the corporate world, a Sweet, pretty and genuine smile will do the trick!
2. Take deep-breaths:
A Deep breath reduces the sense of nervousness and helps to transfuse a healthy rush of blood to your mind and nervous system. It makes you stable and allows you to answer the questions with sanity, accuracy and practicality. It avoids gibberish approach which can hamper one's personality leading to a fake-one.
It is not really the test of your communication skills in the interviewing session- but an authentic test of your attitude & character. Verbal & Aptitude test from EasyShiksha are best solutions for improving these skills of attitude and character.
This trick is widely known and accepted, as it clears the doubt regarding the same by answering its extensive usage in yogic & meditation practices.
3. Go with the flow:
Having a fixed database of rhetoric answers sounds pathetic to an employer. Instead, be flexible and open-minded into the challenging -questions you're thrown into. Adapt to the situations, it helps to cast an impression which is relevant to their requirements. Even if you fail to give a good answer leading to an unsatisfactory one, don't spend the rest of the session into pondering and showing dejection and resentment. Improvise your further set-of answers and you'll definitely cover any grey patches.
Improvise, Adapt…Overcome!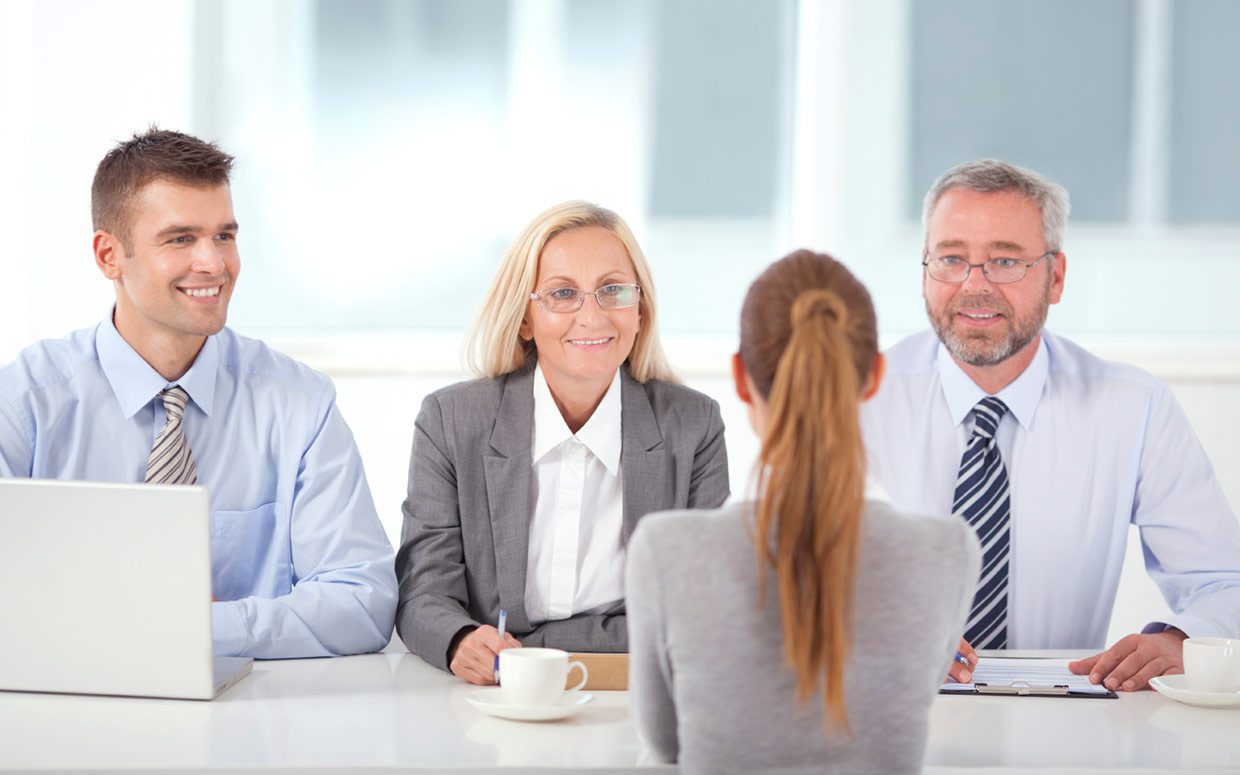 3. Practice your interview:
Having a prior experience of an interview (mock) would probably help to calm the nerves of the candidates. It certainly has an added advantage. Practicing likely questions; Feeling the professional vibes of the ambience in an interviewing cell; developing the skill of presenting yourself, etc. are the things which would act only in one favor- advantage.
Today, thankfully due to upgraded and modified technologies we are able to have access of mobile apps, online quizzes, tests, demonstrations, videos, etc. The typical sessions of personal interview and mock placements still have their concrete place of importance in today's world as their practicality out-wins the virtual world. Many Websites like EasyShiksha is providing all these services.
Aspirants must extract maximum benefits from them and get specialized enough to crack an interview.
4. Research the company thoroughly:
A flamboyant and outspoken person is highly appreciated but proves futile if the requirements for the post aren't as such. To avoid such possible incidents, a candidate must thoroughly research and study the company he's applying to get hired for. The post in which he will fill his application shall be studies –free from any doubts and misconceptions.
This will give a clear picture of what the company wants from you. The process will become much easier if you have specialization in the respective field. This will act as a benefactor for you.
There are various sources you can access to research a company which have arrived at the campus at your institute viz. ex-employees, net surfing, websites, media- newspapers, TV, etc.
There will a catchy impression of yourself in the recruiter as it will project the virtues of planning, research and analysis in the candidate.
5. Be yourself:
Don't strive for perfectionism being an ideal candidate- it will do nothing but worsen the situation. When some minute things don't go as per planned (which probably do happen during an interview), you'll feel half-hearted, distracted and hesitant- which will worsen the nervousness.
Instead, having a clear vision to counter-attack is much more preferable. This doesn't mean that there should not be any prior preparation before the interview. Random/spontaneous answers tend to mislead the employer. Even in the worst scenario, stick to the basics of your individuality and don't try to fabricate any false stuff.
The most important thing is that talk about yourself, about your positive sides which will benefit the company. Don't repeat the things which already have been stated in your Resume/CV. Talk sane things beyond the written stuff. It will give an insight of the individual who has an ambition, self-esteem and presentation skills.
Being-yourself is always preferable as compared to a duplicated personality.
"Always be yourself, express yourself, have faith in yourself, do not go out and look for a successful personality and duplicate it." – Bruce Lee.
Empower your team. Lead the industry
Get a subscription to a library of online courses and digital learning tools for your organization with EasyShiksha
Request Now
ALSO READ: 9th-all-india-korean-language-speech-contest-organized-by-korean
Get Course: Meiosis-And-Sexual-Reproduction