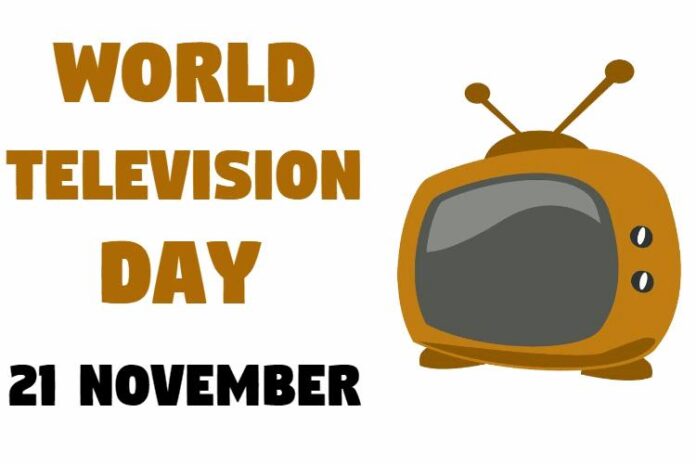 In 1996, the United Nations General Assembly announced November 21, World Television Day. The UN has embraced television as a growing influence on decision-making as well as being an ambassador for the entertainment industry. Television is a symbol of communication and global trade that educates, informs, entertains and influences our decisions and ideas.

Important Announcement – EasyShiksha has now started Online Internship Program "Ab India Sikhega Ghar Se"

History
In 1927, 21-year-old founder Philo Taylor Farnsworth invented the world's first digital television. She lived in a home without electricity until she was 14 years old. In high school, he began thinking about a program that could capture motion pictures, convert them into code, and transmit them with the aid of radio waves to various devices. He was still ahead of the age of the current television program as his building took motion pictures using an electron beam. Farnsworth later transmitted a dollar sign using his television after one of the founders asked "When are we going to see the dollars in this?" None of them knew that television would be a sign of a global day that encouraged the spread of global knowledge.
Top Software Engineering Courses
On November 21 and 22, 1996, the United Nations hosted the first international television conference. Here, it led the media to discuss the growing importance of television in a rapidly changing world and to look at how they can improve their partnership. UN leaders feel that television can bring attention to conflict, raise awareness of threats to peace and security, and intensify its focus on social and economic issues. Television is widely regarded as a powerful tool for publicizing, propagating, and influencing public opinion, the undoubted presence and influence of world politics. As a result of this event, the UN National Council has decided to designate November 21 International Television Day, not to celebrate the object itself, but to mark the global network of trade and trade represented by it.
Celebration
Various people come together and promote World Television Day including journalists, writers, bloggers who disseminate and share their ideas about the role of television through print media, broadcast media, and social media. In schools, several guest speakers are invited to discuss media and social media. They discuss topics such as what the role of television in our lives is, how television promotes cultural diversity and common understanding, how it provides a link between democracy and television, and the role of television in social, political and economic development. To highlight the importance of television in a democracy, peace, and world stability, various conferences and talks are being held around the world. The day also renews the role of governments, organizations, and individuals in supporting the development of television news in providing impartial information on important issues and events affecting the public.
To support international media and audience outreach, the United Nations provides a range of products and resources by covering work at Head Office and around the world. UN videos are produced with news, social media, and broadcast partners in six official languages ​​including French, Spanish, English, Chinese, Arabic and Russian, as well as Hindi, Swahili and Portuguese. Breaking News, Events, etc. Also shared with partners in green packages is UNifeed which provides media providers to cover key global issues by providing timely streaming video from across the UN system. The latest news is posted on the UNifeed website as soon as it is available on a global network of UN specialized agencies, funds and programs, peacekeeping operations, and the UN Headquarters.
Therefore, World Television Day is celebrated on the 20th of November to raise awareness of the role it plays in connecting and making the world, informing people, etc.
ALSO READ: World Citizen day  or  National Journalism day
Get Course: Android-Apps-Development