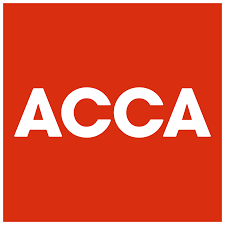 ACCA 's Virtual Careers Fair (VCF) drew attendees from across the country, demonstrating a strong interest in career opportunities in accounting and finance. 
Mumbai, September 25, 2023: The Association of Chartered Certified Accountants (ACCA) recently concluded its Virtual Careers Fair in India, providing a platform for accounting and finance professionals to connect with leading employers in the country. The event witnessed the participation of 3,121 visitors including students, affiliates and members demonstrating a strong interest and demand for career opportunities in the finance industry.
About 50 employers participated in the fair, including renowned organizations such as DuPont, Goldman Sachs, HPE, Reliance, Cognizant, AccSource, QX Global, Ford, Mazars, Oremus Corp, Q4 Accounting, GT Indus and many more. Notably, this year's fair also marked the participation of an international employer from Canada for the first time, further expanding the reach of the event globally.
The fair highlighted a diverse range of industries and sectors, with a significant demand for talent in which Accounting and Financial Services offered 1,363 jobs, the Big 4 accounting firms alone offered 500+ jobs and the Indin multinational companies and conglomerates who participated in the fair had 100+ job openings. This year, many Indian accounting firms also actively joined the platform, providing attendees with a wider range of job and internship opportunities.
In terms of employer preferences, while established corporates received a substantial number of applications, there was also a noticeable trend of candidates showing interest in startups. This indicates the growing appeal of entrepreneurial ventures and the desire to explore innovative career paths.
ALSO READ: Business education that promotes ethical leadership, eco-sustainability, and humane business
The fair also highlighted the demand for internship opportunities, with several employers offering internships to meet the aspirations of candidates seeking practical experience alongside their academic pursuits.
Speaking about the success of the Virtual Career Fair, Md Sajid Khan, Director – India at ACCA, said, "ACCA is committed to supporting the career development of our students, affiliates, and members, and to promoting diversity and inclusion in the finance industry. We encourage participants to leverage their connections at the Virtual Careers Fair and explore the various opportunities available to them. ACCA is dedicated to providing valuable career opportunities and fostering connections between finance professionals and employers. We extend our gratitude to all participants, employers, and partners for making the Virtual Careers Fair a success."
Employers who interacted with students, affiliates, and members in networking chat rooms expressed their appreciation for the overwhelming response and the quality of candidates they encountered. Many employers also acknowledged ACCA's support in organizing the Virtual Careers Fair.

About ACCA
We are ACCA (the Association of Chartered Certified Accountants), a globally recognised professional accountancy body providing qualifications and advancing standards in accountancy worldwide.
Founded in 1904 to widen access to the accountancy profession, we've long championed inclusion and today proudly support a diverse community of over 247,000 members and 526,000 future members in 181 countries.
Our forward-looking qualifications, continuous learning and insights are respected and valued by employers in every sector. They equip individuals with the business and finance expertise and ethical judgment to create, protect, and report the sustainable value delivered by organisations and economies.
Guided by our purpose and values, our vision is to develop the accountancy profession the world needs. Partnering with policymakers, standard setters, the donor community, educators and other accountancy bodies, we're strengthening and building a profession that drives a sustainable future for all. 
This year educate yourself and develop your career with EasyShiksha