Chairman of the National Commission for Scheduled Castes, Sh Vijay Sampla, attended the event as Chief Guest at IIT Kanpur Outreach Center, Noida.
The course covers system security, malware analysis, network security, cryptography, and IoT security.
An integral part of the training is customized labs at every student's desk through the cyber range.
National, 27 April 2023: C3iHub, a cybersecurity Technology Innovation Hub at IIT Kanpur, supported by the Department of Science and Technology, Government of India under NM-ICPS Mission along with its incubated start-ups Threat Guardians Pvt Ltd and Worker Union Support, officially launched its Cybersecurity Skilling Program. The program aims to provide learners with a deeper understanding of the technical basics of cyberspace and cyber issues, introduce real-time cybersecurity techniques and methods, and focus on the models, tools, and techniques for enforcing security.
ALSO READ: World Earth Day: Kangaroo Kids inspires environmental responsibility among children through art
The C3iHub Cybersecurity Skilling Program was officially launched by Chief Guest Sh Vijay Sampla, Chairman of the National Commission for Scheduled Castes, at the IIT Kanpur Outreach Center in Noida. During his speech, Sh. Vijay Sampla commended C3iHub for its contribution to the field of cybersecurity and its efforts to train and empower students in the cybersecurity area. Sh. Vijaya Sampla also talked about different programs under the National Commission for Scheduled Castes of India.
Sh Vijay Sampla said, "These days, Cybercrime is the biggest problem we are facing and C3iHub is playing its role to ensure safe and secure Cyber world".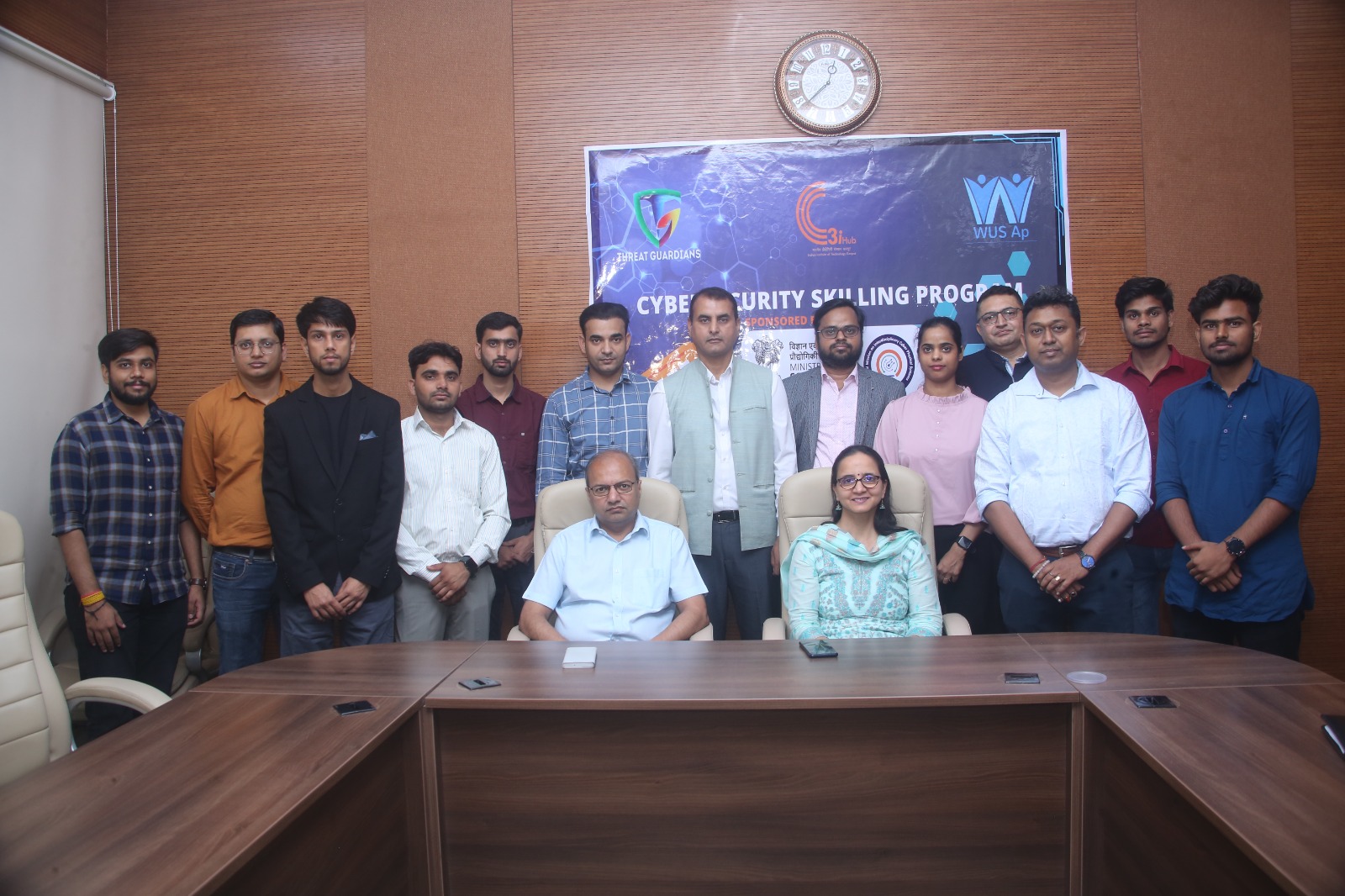 Guest of Honour Dr. Ekta Kapoor (Mission Director, NM-ICPS and Head FFT Division, DST Government of India) talked about the NM-ICPS mission and its charter.
Prof. Manindra Agrawal – Project Director, C3iHub said, "The Program will help students learn from a basic to an advanced level of cybersecurity, which will make them future-ready." The program is in collaboration with C3iHub incubated Start-ups, Threat Guardians Pvt. Ltd. and WUS. The program is open to all students/professionals, with free enrolment for SC/ST students and a nominal fee for non-SC/ST students. The last date of registration is 30th April, 2023. The Cybersecurity Skilling Program will be conducted online, making it accessible to learners from anywhere in the country. The duration of the program is 8 weeks (6 hours per week) and will include live sessions, online assignments, and hands-on exercises. Upon completion of the program,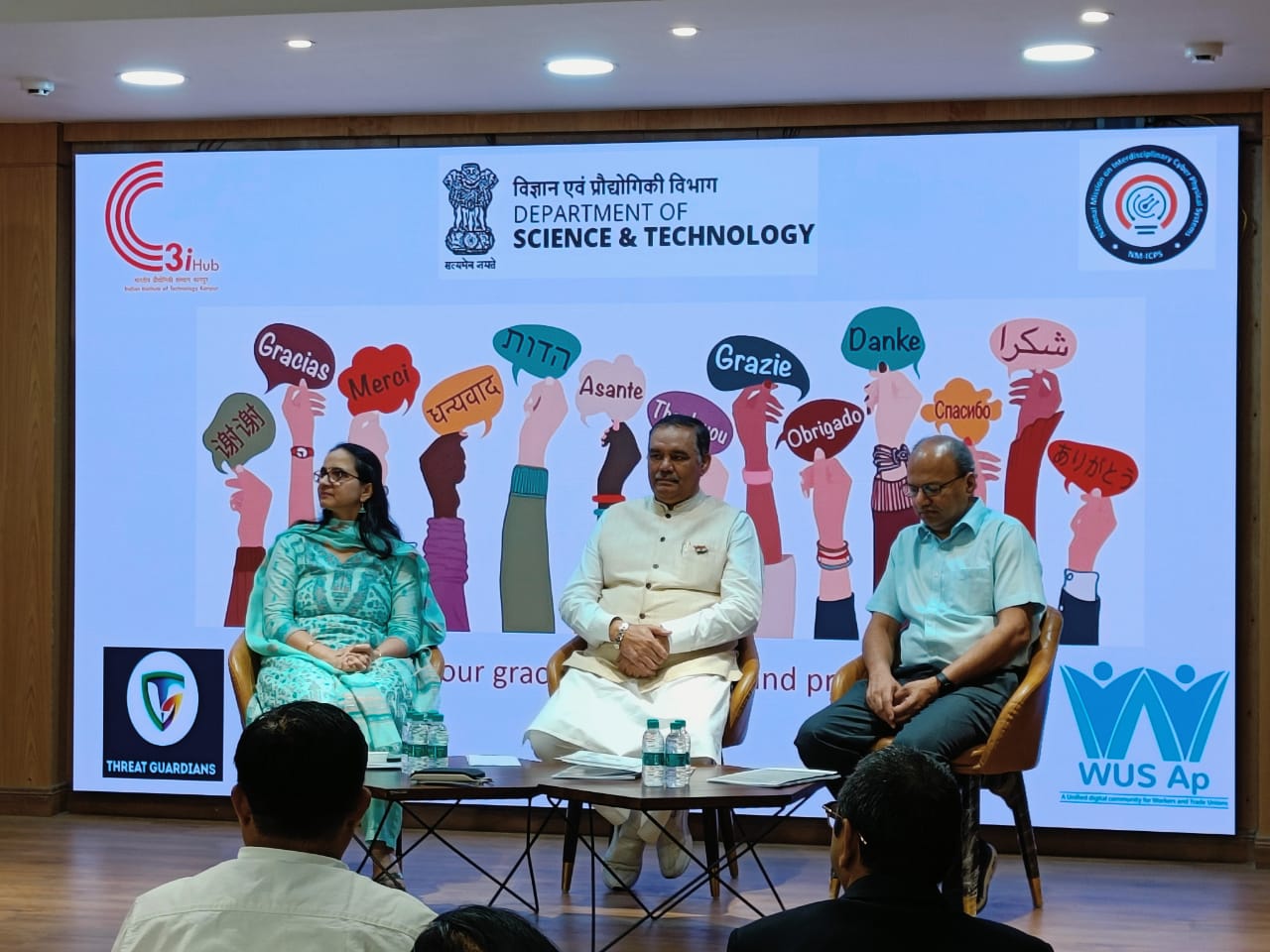 learners will receive a certificate from C3iHub, which will add value to their professional profile. Top 100 students will also get a chance to do internship.
The C3iHub Cybersecurity Skilling Program has several key objectives, including providing a deeper understanding of the technical basics of cyberspace and cyber issues. It also aims to introduce real-time cyber security techniques and methods in the context of the protocol suites to introduce the need for network security solutions. The program focuses on models, tools, and techniques for enforcing security, with an emphasis on using cryptography.
The Program has received overwhelming support and interest from students and cybersecurity enthusiasts. The initiative is a testament to C3iHub's commitment to providing quality education and promoting cybersecurity in India.

About C3iHub
C3iHub is a Technology Innovation Hub (TIH) established at Indian Institute of Technology Kanpur, funded by the Department of Science and Technology, Government of India, under the National Mission on Interdisciplinary Cyber-Physical Systems. C3iHub addresses cybersecurity of cyber-physical systems in its entirety. C3iHub detects security vulnerabilities in critical cyber-physical systems, develops security tools to address the vulnerabilities, nucleates start-ups and partners with industries to commercialize the security tools, and provides training to the next generation of cybersecurity researchers.
About IIT Kanpur:
Indian Institute of Technology (IIT) Kanpur was established on 2nd November 1959 by an Act of Parliament. The institute has a sprawling campus spread over 1055 acres with large pool of academic and research resources spanning across 19 departments, 22 centres, and 3 Interdisciplinary programs in engineering, science, design, humanities, and management disciplines with 540 full-time faculty members and approximately 9000 students. In addition to formal undergraduate and postgraduate courses, the institute has been active in research and development in areas of value to both industry and government.
This year educate yourself and develop your career with EasyShiksha