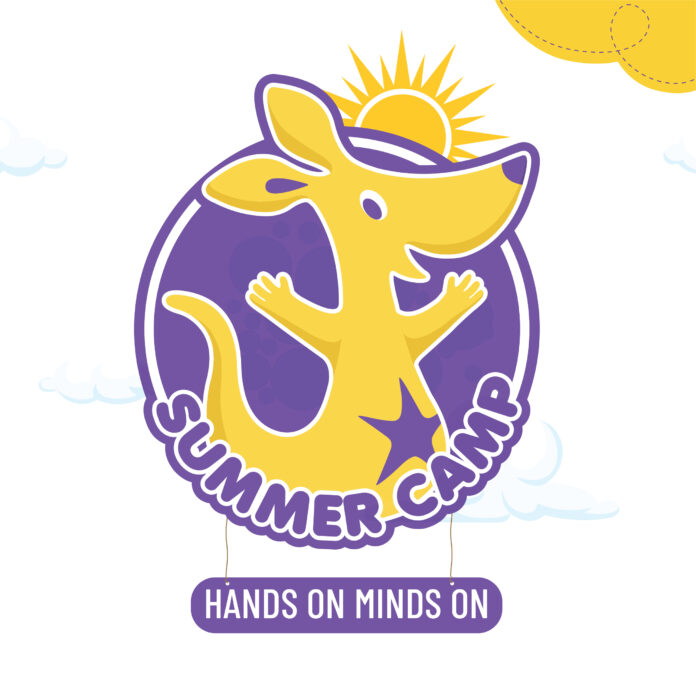 Mumbai, March 31, 2023: Kangaroo Kids International Preschool, India's No 1 Premium International Preschool Brand, has announced the roll out of its Summer Camp Programme, "Hands on, Minds on" for children to engage in fun physical and mental activities to engage them in active learning and make mindful memories.
Every year, Kangaroo Kids launches its summer camp for little campers to participate in various productive activities, which also help children in exploring their hobbies, making new friends, learning something creative and forming a daily routine during the summer holidays. The 8-10 days' camp, which runs for about 2 hours a day, is aimed at helping children carve out their interests and help them with a smooth transition for the new academic year.
ALSO READ: TCNS Clothing holds textile design workshop INC.TEX to identify, nurture and promote emerging talent in textile design industry
The Kangaroo Kids Summer Camp is the place for kids to explore various exciting activities such as makerspace, sensory play, dance and drama, guided play as well as stories and songs. Makerspace enables children to try their hands at creating unique artworks, while sensory play provides them with different sensory experiences to stimulate their brain for better learning capabilities. Dance and drama will help kids explore their creative side and help them conquer their fears in expressing themselves in public places. Children will also get to take part in guided play, an open-ended and active engagement within a prepared environment, besides singing along and shaking a leg to a curated selection of rhymes, songs and stories.
Active learning engages children more deeply with the information and skill at hand, while hands-on learning stimulates all the senses, allowing the child to become fully immersed in the experiences.

Announcing the onset of the Summer Camp, KVS Seshasai, CEO, Pre-K Division, Lighthouse Learning said," We are excited to launch our Summer Camp Programme, with the theme Hands On Minds On, where children will get an opportunity to come together to explore discover, tinker, draft, draw and create. Our summer camp is the place where children can learn new skills, build lasting friendships, and develop their confidence and self-esteem through the wide range of activities planned.  I urge all parents to make the summer vacation more productive and involve their children in active learning."Visit your nearest Kangaroo Kids Centre to know more or visit Kangarookids.in
About Kangaroo Kids
Kangaroos Kids is India's Most Desired Preschool Education Brand, with over 30 years of experience, and has a presence in 36+ cities & 6 countries. It has pioneered a whole new concept in learning and kick-started a movement that has transformed the face of preschool education in India. With its iCan Learning System, Kangaroo Kids aims to prepare children to not just live but thrive in an extremely disruptive external world by harnessing their inner selves with the right skills and habits.
The Group
Kangaroo Kids is a part of Lighthouse Learning, one of India's Leading Early Childhood & K-12 Education groups. The group is committed to building a robust foundation & new-age skills in future generations with learner-centered goals that align its network of over 1,200 Pre-Schools and 45 Schools. Lighthouse Learning Group delivers the joy of learning to over 150,000 children every day, empowers more than 1000 women entrepreneurs and employs a talented workforce of over 10,000 people across its offices and campuses.
This year Educate yourself and develop your career with EasyShiksha