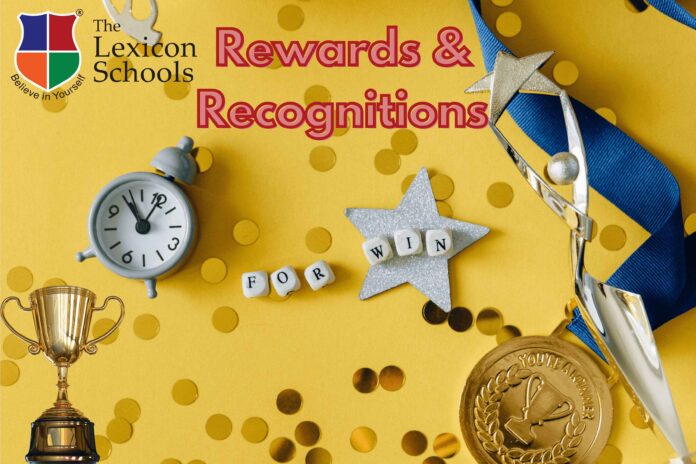 Pune, April 21, 2023: Lexicon Kids, one of the leading preschool chains across the nation, has been awarded the Best Technology Integration award in the Education sector at the Education World awards. The award recognizes the quality and diversity of educational establishments across India and the excellence achieved through significant contribution to the sector.
ALSO READ: Government Policy Interventions and Aggregator Initiatives Boost 'Indian Bike Taxi Sector'
Mr. Nasir Shaikh, Group Chief Executive Officer of The Lexicon Group of Institutes, Multifit, EduCrack, and Associate Editor, Pune Times Mirror & Civic Mirror, says, "At Lexicon, we have always been committed to providing the best possible education to our students, and this award is a validation of that commitment. We strongly believe that technology can revolutionize the way we teach and learn, and we are proud to be at the forefront of this change. Our focus on innovation and technology integration is aimed at preparing our students for a dynamic and rapidly evolving world. This recognition is a testament to our efforts, and we will continue to push the boundaries of education to create a brighter future for our students."
Lexicon Kids attributed the win to the school's continuous effort towards providing a futuristic learning experience for their students. The school has been introducing various innovative technologies to enhance teaching methodology with the belief that this approach will help students adapt to the tech-savvy future world.
The school's modern, hi-tech-enabled campus and smart classes are equipped with smart boards that enable teachers to use appropriate educational multimedia content. Additionally, the school provides STEM Kits for kids to bridge the theoretical and practical gaps in a tech-ruled world. This helps children in becoming better leaders and innovators of tomorrow.
To keep up with the pace of the current digital age and technology, Lexicon Kids developed a user-friendly ERP system to integrate with the school's processes. The system provides access to appropriate information and functions to all members, including school administrators, teaching and non-teaching staff, and parents. Additionally, the ERP portal serves as a bridge between parents and the school and updates them with all the happenings at school.

Furthermore, Lexicon Kids has partnered with TechnoManya Solutions Pvt. Ltd. for a pick and drop app called 'My School Ride'. The app aims to provide parents with instant updates on the location of their children during transportation, along with ensuring their safety and security. The app shares two-way live footage of the school buses for the parents to monitor each and every activity. This new technology-based safety system will be a prerequisite for all preschools to ensure safety and security of the children.
Mrs. Vinitha Malvalli, Principal of Lexicon Kids Kharadi and Amanora, expressed her gratitude towards the Education World award committee and stated, "Our efforts toward incorporating technology in our education curriculum and processes have always been aimed at providing a more holistic learning experience for our students. The Best Technology Integration award is a testament to our dedication towards creating an innovative and tech-savvy environment for our young learners. We will continue to strive towards excellence in education and equip our students with the skills necessary to excel in the digital age."
This recognition reinforces Lexicon Kids commitment to providing the best possible education to its students and ensuring that they are prepared to face the challenges of a rapidly evolving technological ecosystem.
This year Educate yourself and develop your career with EasyShiksha.