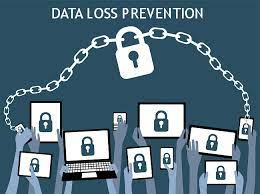 New Delhi, June 2022: Synersoft Technologies, India's leading SME-focused IT company has launched its brand campaign for data loss prevention. In this campaign, they are launching video series named "Videos for Laymen" to create awareness among laymen about data loss prevention.
With this series, they are explaining the capabilities of BLACKbox using a video designed to help a layperson understand a complex subject. These short videos depict a lay person's understanding of how to cope with data loss prevention on a laptop. It also explains how BLACKbox helps in data backup and data protection on laptops.
Top Software Engineering Courses
In this series, they will describe BLACKbox's capabilities through a movie designed to make a complex topic understandable to laypeople. The backup of laptops is a constant concern in businesses. Senior staff members frequently use laptops, but they are too busy to give one to the IT department for routine backup. Another obstacle also exists that these computers are filled with both personal and business data. Two difficulties await IT teams. to get the laptop for backup purposes and select the data to backup from a variety of sources. These brief videos for Laymen in an effort to explain straightforward answers to complicated issues. This video describes the issue and offers a workable solution.
ALSO READ : Psychology research aims to address the way we view plants
Link: https://www.youtube.com/watch?v=7sFGWAeLc0k
About Synersoft
Synersoft is the maker of path-breaking and disruptive technology for SMEs. It is one of the very few Indian companies, with Indian products which are solely focused on Small and Medium Enterprises of India, who are the largest employment generators for the Indian economy and largest contributors to Indian GDP. Technologies developed by Synersoft are aimed at minimizing IT infrastructure costs for SMEs, and enhancing their competitiveness with state-of-the-art IT standardization. These solutions focus on data preservation, data security, fraud mitigation, and software license cost minimization.
visit EasyShiksha for skill development