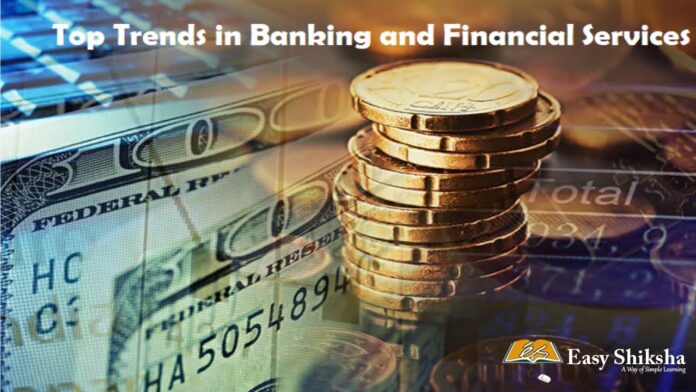 Article authored by – Harsh Bharwani, CEO and MD of Jetking Infotrain
Introduction to Blockchain and NFT.
The word Blockchain became a buzzword, immediately after cryptocurrency became famous throughout the world as cryptocurrency is where the blockchain technology was first applied.
Blockchain technology is a Distributed Digital Ledger which is decentralized and cannot be manipulated in other words the data is stored in blocks and is managed by multiple participants and hence prevents from any kinds of frauds from happening.
Other than cryptocurrency, the other applications of Blockchain technology is NFT's. NFT's i.e the Non Fungible Token is a digital asset that can be bought and sold online in the form of music, art and videos. NFT's are traded online using cryptocurrency.
Important Announcement – EasyShiksha has now started Online Internship Program "Ab India Sikhega Ghar Se"
The Role of Blockchain in NFT
NFT's are unique digital art stored on blockchain technology. There is only one unique owner on an NFT at a time and the music, art or videos which are sold as NFT are original and cannot be copy pasted or replaced by anyone.
NFT's are mostly held on the ethereum blockchain though it can be used on other blockchains as well.
There is a huge opportunity for content creators on NFT. They can either buy or sell their unique art piece online or even store it on ethereum blockchain, without having the need to show their art in exhibitions or art galleries which is usually done.
Applications of NFT's
NFT's are not only sold online as an artwork or a piece of music there are many more applications of NFT's such as the Supply chain industry, Gaming, Medical reports, Academic qualifications or even Real Estate, Intellectual properties etc.
Future of Blockchain with NFT's in India.
As per Wikipedia Quantum was the first known NFT which was created by Kevin McCoy in May 2014.
After which recently in the year 2021, NFT have started becoming more popular in India along with blockchain technology and cryptocurrency.
Around 30% of the Global customer base is expected to use blockchain technology as the primary base by the year 2030. The market size of this technology is predicted to grow by $170 bn by 2025 as it adds more value to the businesses in India. Also in India the demand for jobs in Blockchain industry are growing at the rate of 2000-6000%, which is enough to say that the future of Blockchain industry is bright in India.
ALSO READ: The World's Biggest Happiness Blockchain
The blockchain technology is not only being used by businesses but the Government institutions as well that deal with monetary activities largely. It is also being used by educational institutions to store data of academic qualifications of students and also in Hospitals to store medical data and reports which cannot be manipulated.
The NFT market is also likely to grow more in India as it has the potential to trade digitally, collect and transfer the ownership to the trader in any part of the world. Also as trading in NFT and cryptocurrency has become legal in India with the recent taxation rules defined by the Finance Minister in her budget, most people who were sceptical about entering into the Crypto and NFT market have also started trading in NFT's without having any fear of it being illegal or banned.
As NFT's have given opportunity to people to monetize their Digital asset, people can start earning through NFTs and thereby add more value to the marketplace players as well. This will also help to boost the digital economy and increase the number of new entrants in the market along with new digital assets.
Learn BlockChain Technology