News
~SelfStudy ties up with APR Junior Collegelocated at Guntur to provide SelfStudy's Revision Cum Test package to the students~ New Delhi, September, 2018:AP Residential Educational...
EDUCATION
Guwahati, February 7, 2018: The Government of Assam has signed a Memorandum of Understanding worth INR 300 crores with the AISECT Group of Universities for...
Leaders of Education and knowledge books and Immigration consulting in India  joins hands to launch a unique guide on IELTS coaching New Delhi, January 16,...
Gurgaon, December 2017:  In a move towards observing complete vigilance towards child safety, Safe'O'Buddy comes off as a veritable aid for the schools with...
- Millions of Indians to get easy access to free English learning content by British Council - High-quality English language resources to be available in...
A rich legacy of colourful cultures and diverse traditions can be unravelled in every few kilometres of travel in our country. India is a...
Agra: Agra-based St. Peters School faced the problem of frequent power outages. They used diesel generators which were only a temporary solution to the problem...
EVENTS
Witnessed participation from 5,000 people across 8 states, to be held in Bhopal on 25th October Around 100 state-level champions to compete for the 'AISECT...
New Delhi, October 13th, 2018: "It is an elephant in the room that we can no longer ignore. 55 million people in our country are...
VIDEO
Software testing is an investigation conducted to provide stakeholders with information about the quality of the product or service under test. Software testing can...
INTERVIEW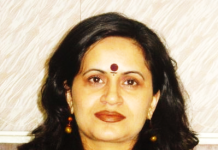 Dr. Vandana Sharma (Director) Mata Bhagwanti Chadha Niketan Charitable school for children with special needs www.mbcnschool.org A-12, Sector-132, Next to Genesis Global School, Express Way, Noida, U.P. PH: 9711000832, 9810772167 E mail...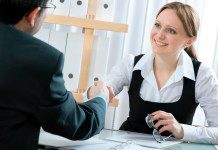 The most feared and rewarding part of a recruitment process- Interview! We all have a phobia embedded deep within ourselves about facing a job-interview someday...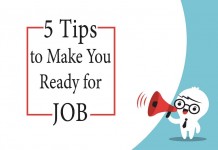 Attributed to Ms.Silky Jain, Executive Director, Tula's Institute, Dehradun Skills form an important part of a candidate while seeking an appropriate employment and till date,...
TECHNOLOGIES
UGC has issued an important notification giving relief to the students and said that any Higher education institution can't submit the original certificate of...
The exhaustive courses aim at enhancing students' understanding of music production through practical examples Delhi-NCR: Global Music Institute (GMI), India's leading music college, is inviting...
Mumbai, September 05, 2018: Council of Education and Development Programmes (CEDP Skill Institute) the premier institute imparting Skills based training and education recently announces admission...
The countdown for nursery admission has begun. Many schools have started their admission process. The schools have decided their own Criteria but the age...
DU 9th cut-off 2018 released Delhi University DU 9th cut-off 2018: The Delhi University today announced its ninth cut-off list for admission to Undergraduate (UG)...
XAT 2019: The online application process for Xavier Aptitude Test (XAT) 2019 will begin on August 20 and the last date to file application...