News
Technology is able to impact in every field of our lives and education is one of those fields. In today's world technology changed the...
EDUCATION
Guwahati, February 7, 2018: The Government of Assam has signed a Memorandum of Understanding worth INR 300 crores with the AISECT Group of Universities for...
Leaders of Education and knowledge books and Immigration consulting in India  joins hands to launch a unique guide on IELTS coaching New Delhi, January 16,...
Gurgaon, December 2017:  In a move towards observing complete vigilance towards child safety, Safe'O'Buddy comes off as a veritable aid for the schools with...
- Millions of Indians to get easy access to free English learning content by British Council - High-quality English language resources to be available in...
A rich legacy of colourful cultures and diverse traditions can be unravelled in every few kilometres of travel in our country. India is a...
Agra: Agra-based St. Peters School faced the problem of frequent power outages. They used diesel generators which were only a temporary solution to the problem...
EVENTS
New Delhi, September 11, 2018: CRY – Child Rights and You, a leading Indian non-profit working to ensure lasting change in children's lives, invites...
VIDEO
A DBMS makes it possible for end users to create, read, update and delete data in a database. The DBMS essentially serves as an...
INTERVIEW
New Delhi, 16 January 2017: Transcendent Zero Press in association with Shambhabi and Hawakal Publishers launched three books, Reflections on Salvation by KiritiSengupta, Sharanarthi...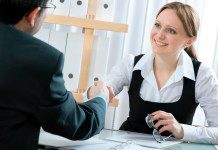 The most feared and rewarding part of a recruitment process- Interview! We all have a phobia embedded deep within ourselves about facing a job-interview someday...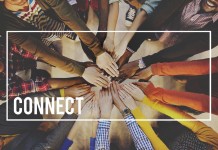 Initially, when starting college, students can feel a range of emotions. Anything from nervousness to the excitement is on the plate, and it is...
TECHNOLOGIES
Mumbai, September 05, 2018: Council of Education and Development Programmes (CEDP Skill Institute) the premier institute imparting Skills based training and education recently announces admission...
The countdown for nursery admission has begun. Many schools have started their admission process. The schools have decided their own Criteria but the age...
DU 9th cut-off 2018 released Delhi University DU 9th cut-off 2018: The Delhi University today announced its ninth cut-off list for admission to Undergraduate (UG)...
XAT 2019: The online application process for Xavier Aptitude Test (XAT) 2019 will begin on August 20 and the last date to file application...
NEW DELHI: For admission to various postgraduate/ graduate/ diploma courses in July 2018 session, Indira Gandhi National Open University (IGNOU) has extended the last date...
inGame invites applications for its new batch of Character Modelling Training Program Program offered: Character Modelling Training Academy/ Institute: inGame Academy, Gurgaon. Batch starts: 1st week of September No. of seats:...