News
Technology is able to impact in every field of our lives and education is one of those fields. In today's world technology changed the...
EDUCATION
Guwahati, February 7, 2018: The Government of Assam has signed a Memorandum of Understanding worth INR 300 crores with the AISECT Group of Universities for...
Leaders of Education and knowledge books and Immigration consulting in India  joins hands to launch a unique guide on IELTS coaching New Delhi, January 16,...
Gurgaon, December 2017:  In a move towards observing complete vigilance towards child safety, Safe'O'Buddy comes off as a veritable aid for the schools with...
- Millions of Indians to get easy access to free English learning content by British Council - High-quality English language resources to be available in...
A rich legacy of colourful cultures and diverse traditions can be unravelled in every few kilometres of travel in our country. India is a...
Agra: Agra-based St. Peters School faced the problem of frequent power outages. They used diesel generators which were only a temporary solution to the problem...
EVENTS
Contest provides platform for budding engineers to display innovation skills and teamwork to create automation models, gives a chance to learn from industry experts 17th...
Job Alert : Here is the good news for students who waiting for NIACL Assistance notification. The new India assurance company Ltd will be...
VIDEO
A DBMS makes it possible for end users to create, read, update and delete data in a database. The DBMS essentially serves as an...
INTERVIEW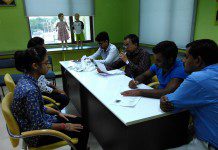 Apparel Training and Design Centre (ATDC) Gurgaon, India's Largest Quality Vocational Training Provider for the Apparel Industry organized 10 days 'Placement Drive' for its...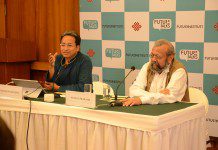 • International Rolex Award 2016 Laureate • Future Talks – The Master Planner For the University New Delhi, India, 25th November 2016: The Real Life 'Phunsukh...
A typical standard interview comprises of basic questions, like ' Walk me through your resume', 'Tell me about yourself', 'What are your hobbies?' and...
TECHNOLOGIES
After getting delayed by two days, the second merit list of First Year Junior College's (FYJC) will release today. The merit list for Mumbai...
Directorate of Technical Education (DTE) Maharashtra MCA admissions 2018 merit list is to be announced today on July 17, 2018. The result will be...
For admission into various UG courses, admission in Delhi University began today. This is a special campaign for those students who missed to apply....
The University of Southampton, in collaboration with the British Council India, has announced two 'GREAT-Southampton-India Scholarships'. These scholarships are available exclusively to Indian students...
The seat matrix by the KEA (Karnataka Examination Authority) is finally out on the official website. There are total of 55,216 seats are available....
Delhi University has released its 5th cutoff list today for admission to various undergraduate courses. Thousands of students relies on this list as their...