News
India skills up on Artificial Intelligence & Data Science in 2017 Coursera reveals list of top 10 most popular courses across domains including technology...
EDUCATION
Guwahati, February 7, 2018: The Government of Assam has signed a Memorandum of Understanding worth INR 300 crores with the AISECT Group of Universities for...
Leaders of Education and knowledge books and Immigration consulting in India  joins hands to launch a unique guide on IELTS coaching New Delhi, January 16,...
Gurgaon, December 2017:  In a move towards observing complete vigilance towards child safety, Safe'O'Buddy comes off as a veritable aid for the schools with...
- Millions of Indians to get easy access to free English learning content by British Council - High-quality English language resources to be available in...
A rich legacy of colourful cultures and diverse traditions can be unravelled in every few kilometres of travel in our country. India is a...
Agra: Agra-based St. Peters School faced the problem of frequent power outages. They used diesel generators which were only a temporary solution to the problem...
EVENTS
Donated 175 bicycles to 78 boys and 97 girl students as a part of their corporate social responsibility program. Naraspura is a village in the...
A Kuchipudi Dance Recital by Padmashree Guru Jayarama Rao and his wife Smt. Vanashree Rao under the aegis of SPIC MACAY was presented on...
VIDEO
A digital circuit is typically constructed from small electronic circuits called logic gates that can be used to create combinational logic. Each logic gate...
INTERVIEW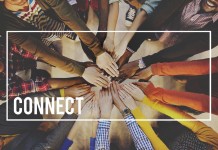 Initially, when starting college, students can feel a range of emotions. Anything from nervousness to the excitement is on the plate, and it is...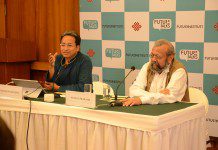 • International Rolex Award 2016 Laureate • Future Talks – The Master Planner For the University New Delhi, India, 25th November 2016: The Real Life 'Phunsukh...
Prime Minister Narendra Modi has launched the "Make in India" Campaign with a lot of fanfare. Along with fixing India's infrastructure, taxation and business...
TECHNOLOGIES
June 08, Delhi: Manav Rachna International Institute of Research and Studies (MRIIRS, formerly MRIU) invites applications for admission to its B. Arch – Bachelor...
New Delhi, June 6, 2018: Indraprastha Institute of Information Technology, Delhi invites applications for admissions in two of its innovative B.Tech programs for the academic...
The country's first Railway University, whose idea helmed by prime minister Narendra Modi in 2014 got it's approval last year. The admissions for seats...
The exhaustive courses aim at enhancing students' understanding of music production through practical examples Delhi-NCR: The Global Music Institute (GMI), India's leading music college, is...
B.Tech Counselling session rolls out from May 31st '18 to June 03rd '18 across nine cities New Delhi, 30 May, 2018: UPES, a leading multi-disciplinary,...
May 25, 2018 Faridabad: Manav Rachna International Institute of Research and Studies (MRIIRS) announces admission to its three year full time program, BA/BSC in...