News
Technology is able to impact in every field of our lives and education is one of those fields. In today's world technology changed the...
EDUCATION
Guwahati, February 7, 2018: The Government of Assam has signed a Memorandum of Understanding worth INR 300 crores with the AISECT Group of Universities for...
Leaders of Education and knowledge books and Immigration consulting in India  joins hands to launch a unique guide on IELTS coaching New Delhi, January 16,...
Gurgaon, December 2017:  In a move towards observing complete vigilance towards child safety, Safe'O'Buddy comes off as a veritable aid for the schools with...
- Millions of Indians to get easy access to free English learning content by British Council - High-quality English language resources to be available in...
A rich legacy of colourful cultures and diverse traditions can be unravelled in every few kilometres of travel in our country. India is a...
Agra: Agra-based St. Peters School faced the problem of frequent power outages. They used diesel generators which were only a temporary solution to the problem...
EVENTS
A ONE-OF-ITS-KIND MISSION TO CREATE A YOUTH-DRIVEN MOVEMENT FOR A SUSTAINABLE FUTURE New Delhi, 31thJuly 2018: With a mission to empower youth to take ownership of...
Full and partial scholarships have been awarded to attend the 5-day BIX Bootcamp: Vocal Intensive Clinic New One-day workshop introduced in lieu of spots filling...
VIDEO
Data structures are generally based on the ability of a computer to fetch and store data at any place in its memory, specified by...
INTERVIEW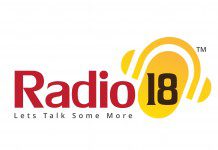 Radio is the most emerging glamorous field of media, where one can earn name and fame. There are many career options in Radio like...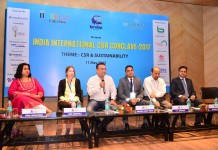 The India International CSR Conclave & Awards 2017 held in New Delhi New Delhi: 18 May, 2017: The much awaited and prestigious CSR Excellence Conclave...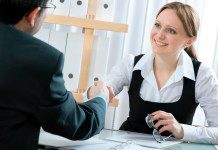 The most feared and rewarding part of a recruitment process- Interview! We all have a phobia embedded deep within ourselves about facing a job-interview someday...
TECHNOLOGIES
NEW DELHI: For admission to various postgraduate/ graduate/ diploma courses in July 2018 session, Indira Gandhi National Open University (IGNOU) has extended the last date...
inGame invites applications for its new batch of Character Modelling Training Program Program offered: Character Modelling Training Academy/ Institute: inGame Academy, Gurgaon. Batch starts: 1st week of September No. of seats:...
31st July, 2018, Mumbai: Ecole intuit.lab announces the commencement of its new 10 month postgraduate diploma Co-Op (Co-operative programme) aimed at budding designers working...
FYJC Admission Mumbai process for academic session 2018 succeed to fill only 46% of the seats. The third merit list for the First Year...
Mumbai FYJC admissions 2018 revised vacancy list for 3rd round is scheduled to be displayed tomorrow, i.e. 27th July 2018, 11:00 AM by the...
Apart from regular classes, the 13 week intensive course will also comprise interactive sessions and introduction to various musical concepts July 2018: Global Music Institute...