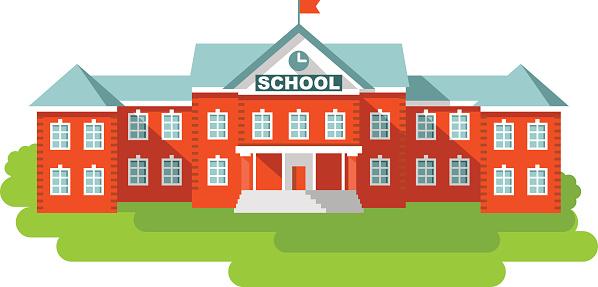 We at EasyShiksha are with yet another edition for our Magazine. We believe in strengthening our e-learning solutions and criteria for our readers, who are a varied target group. So this time, we are introducing and sharing the Top 20 schools of India. with online education surpassing the other modes of knowledge sharing we want to be the to resource for every need of yours, regarding learning, information management, and having trust and authenticity.

Important Announcement – EasyShiksha has now started Online Internship Program "Ab India Sikhega Ghar Se"

Since formative schooling plays an important part in student life, and it gives the base for all wonderful things one may achieve in their respective futures, we have embarked upon such a theme.. for all e-learning activities, we wish you all the best and would like to imbibe by providing relevant data related to Courses, boards, curriculums, facilities and all other variety of things you may consider before enrolling your wards or any loved one, for the most remembered phase of someone's life.it offers the perfect guidance, substitute, and procedure to follow, to learn and educate yourself on the dynamic environment's daily.
Happy Schooling You All!
1. Ecole Globale International Girls School, Dehradun · EasyShiksha
Ecole Globale International Girls' School is a Dehradun based English medium school for girls and is fully residential with the Central Board of Secondary Education (CBSE) affiliation. The school has classes from primary to senior school in the CBSE curriculum board and for senior secondary curriculum, an affiliation of UK based University of Cambridge Assessment International Examinations (CAIE).
2. Dhirubhai Ambani International School, Mumbai · EasyShiksha
Dhirubhai Ambani International School is a K-12 International Day School set up in 2003, aiming to offer elite learning opportunities in the city of Mumbai, the city of dreams.
The School is affiliated with the CISCE (Council for the Indian School Certificate Examinations) and CAIE (Cambridge Assessment International Education) boards. The main aim for the school education is to have an overall growth of students just like the ICSE (Indian Certificate of Secondary Education) and the IGCSE (International General Certificate of Secondary Education) boards, which are also the curriculums of schools till class 10 from primary. Some time back, classes 11 and 12, were approved by the IB (International Baccalaureate) to offer the IB Diploma Program. 
Top Software Engineering Courses
3. Shree Swaminarayan Gurukul International School, Hyderabad · EasyShiksha
A Hyderabad based CBSE affiliated school Shree Swaminarayan Gurukul International is spread in and across 35 acres of land in total, with various amenities and requirements of today's generation. All the services and features of the school are with World-class facilities and thus Shree Swaminarayan Gurukul International School is mentioned and elaborated as the best school in Hyderabad. The uniqueness lies in its ground with a rich green climate giving a positive atmosphere to the students day in and day out. This Gurukul School was set up with a reason to show students the conventional technique for training for example ancient wisdom, rich heritage and traditional values for studying, combined with present-day innovation making it perhaps the best school in Hyderabad. The School stands tall in the field of training and its strategies because of the induction of Edtech technologies, and modern ways of information providing. The school believes that the schooling of formative years and knowledge largely in the premises is not the only way of development or that this education can help in the development of a kid. Hence also to assist the development of an immature mind, the imparting of fundamental characteristics should be fruitfully done so that the candidate can handle the future difficulties that go under their way.
4. Xavier Collegiate School, Kolkata
St. Xavier's Collegiate School (casually SXCS) is a private Catholic school for young bearers of the society, situated in Kolkata, West Bengal, India. The school was established in 1860 by the Jesuits under the oversight of Fr. Henri Depelchin S.J., and it is named after Francis Xavier, a sixteenth-century Jesuit teacher of India. The school currently gives education to 2,300 students
Students have dominated the Indian Certificate of Secondary Education exam. In 2013 Xaviers Kolkata was positioned by Digital Learning as the top school in West Bengal. The school is divided into houses specifically called Berchmans, Britto, Gonzaga and Loyola, all prepared in synchronized marching. The school offers coeducational knowledge of Honors, Arts and Science projects with the best faculties and modern training.
5. Pawar Public School, Mumbai
The Pawar Public School, Mumbai has a motto of Inception to make a difference!
Pawar Public School, Bhandup (PPSB), managed by the Pawar Public Charitable Trust has been set up with the vision of providing the best educational facilities to its students. The foundation stone for the school was laid on 10th April 2005 to provide quality education which would be a blend of the modern scientific temper and deep-rooted cultural ethos.
PPSB believes that every child is special and has certain inherent qualities and capabilities which needs to be explored and nurtured in a congenial and caring atmosphere conducive to learning.
6. Mothers International School New Delhi · EasyShiksha
The Mother's International School New Delhi is among the Top 10 Private Schools in South Delhi, The school was founded in 1956 to give a chance to quality learning. The Mother's International School is a co-educational school affiliated with the Central Board of Secondary Education (CBSE) board. Students have to give the AISSE (class X) and AISSCE (class XII) Exam in March each year.
The school helps in broadening the awareness and education of the students that try and help to guide and transform the little individuals in their formative years. As the name suggests, it is based on the learning and comfort of mothers, which cannot be matched in any way possible, but the school tries to impart on the same path. The students thereby learn social living, with a learning atmosphere everywhere broadly, and in global parameters with international competitions. The school imparts elective training curriculum and format, through an extension and an alternative education school of Mirambika.
7. Sainik School Nainital · EasyShiksha
Sainik School Ghorakhal, situated close to Nainital was set up on 21 March 1966 on the estate of Nawab of Rampur. The name 'Ghorakhal' relates the occasions in 1857 when a British General in an urgent bid to get away from the protesters and revolutionaries of Awadh, wandered into this space and his pony while drinking water from the lake nearby kicked the bucket, subsequently the name Ghora (Horse) Khal (lake). The Ghorakhal estate and property was introduced to General Wheeler in 1870 by the British Rulers. In 1921, the then Nawab of Rampur, Maj Gen, His Highness, Alijah, Amirul Umrah, Nawab, Sir Syed Mohammed Hamid Ali, Khan Bahadur, bought the Estate. After the cancellation of the privy purse system in post-Independent India, the State Government (Uttar Pradesh) bought the Estate from the Nawab of Rampur in March 1964 and later Sainik School Ghorakhal was set up on 21 March 1966.
8. Greenland International High School, Banglore · EasyShiksha
Greenwood High International School is a Bangalore based school in the state of Karnataka and is ranked No.1 in schools of the state and No. 2 in schools of India under the category of Best Day Boarding Co-Ed School by School Excellence Awards for 2020-21 session. Greenwood High International School (IB Campus) has been ranked No.3 in Bangalore and Karnataka, and No. 4 in India for the Best International Day Boarding Co-Ed School Category by Education World India School Awards for the year 2020-21.
Several other achievements for the schools are mentioned below with some mentions in the top lists of the country and the state:
The Doon School (casually Doon School or Doon) is an all-young man specific all-inclusive school in Dehradun, Uttarakhand, India, which was set up in 1935. It was a dream of Satish Ranjan Das, a Kolkata based legal advisor, who wanted to have an English medium government-funded school, because of the requirements of Indian society and the people's aspirations and wants. The school was founded on 10 September 1935 and officially opened on 27 October 1935, with Ruler Willingdon directing the service. The school's first dean was Arthur E. Foot, a British bloke who had been a nine years science maverick at Eton School, Britain.
The school buildings have the capacity for 500 students aged 12 to 18, and the admission is dependent on a series of selection tests and an interview with the head administrator. The school is completely private, and young men and most instructors live nearby. In 10th grade, students take the Cambridge IGCSE assessments, and for the last two years can pick between the Indian School Testament or Global Baccalaureate. A wide scope of extra-curricular exercises, numbering around 80, is offered to the young students, and early experts like R.L. Holdsworth, J.A.K. Martyn, Jack Gibson and Gurdial Singh set up a solid custom of mountaineering at school. The school possesses Timberland Exploration Organization and is home to various types of vegetation.
10. Gear Innovative School, Bengaluru · EasyShiksha
"The way of thinking at GEAR is to make Noble and Grand Slam minds, if not Nobel Laureates and Wimbledon Champs." GEAR Innovative School (subsidiary to CBSE, New Delhi), was founded in 1995 by Dr M Srinivasan under the GEAR Foundation. Following quite a while of involvement as an educator, Dr Srinivasan wanted to establish his very own learning climate, and environment to be very precise where all the youngster's abilities would be supported and new ideas and innovations are supported, to directly have out of the box solutions and energetic and inspired individuals. His vision for a school was one where kids are delighted during the time spent in learning, every time, and thus work and study happily. This happiness is directly inculcated with the way of thinking is drawn, and inspired to live everyday life. This brings out the capabilities of all the individual youngsters. Dr Srinivasan was inspired by Howard Gothesis of Multiple Intelligence hypothesis (MI), which drove him to seek a Masters in Gifted Education from UCONN, USA.
Investigating projects and ventures based on educational programs and newer techniques and formats to elaborate ways and interests of the learners are novel signs of GEAR. The CIPE Education Model and the School Beyond Walls School Model made and continued in the school are authorized by LWF-UNESCO, and thus are helping a lot of students worldwide now.
11. The Sanskaar Valley School, Bhopal · EasyShiksha
The Sanskaar Valley School of Bhopal Branch is a private institute and a co-educational body. It is a day boarding school and a prodigy of the Dainik Bhaskar Group and Sharda Devi Charitable Trust – a non-profit established for the memory of our respective patrons. The school is a big brand and influence in society now. The area of the same is spread over the picturesque verdant and green land campus of 40 acres. The area of the premises is so well chosen that it is almost unpolluted, and deviates inspiration and happiness throughout. This directly impacts the learner's psyche, and calibre to see things. The campus in total has a 2.5 lac square feet built-up area which is highly sufficient for all its requirements and needs what it wants to offer, as a legacy maker.
The history of Sanskaar Valley School has an impeccable lineage. It is an extension and product of Bhaskar Group and the Sharda Devi Charitable Trust. It is only set up for the purpose to make the heart of India that is Bhopal the centre of learning. It is built on the land and estate donated by the Bhaskar Group, the leading Media corporation of India. The significance of the school is to strive for the highest level of quality education via all its planned and unplanned offerings for all its students.
The Parent group of the school authority is spread in diverse sectors like power generation, solvent extraction, textiles, real estate and entertainment parks. Some of the features of the school are, which distinguishes it from other contemporaries like
12. Cygnus World School, Vadodara
Cygnus World School is a Vadodra based school in the state of Gujarat. is a new-age, co-educational school with modern academics, and its patterns and formats. The innovative approach and attributes offered inhere like the co-curricular and sports facilities of the school with relevant and appropriate faculty, equipment, technologies is the forte of the school. The area is spread over 7.3 acres of land and the environment has a surrounding with the lush green campus, which is majorly a dream of any individual aiming to learn and outgrow from their surroundings. The Cygnus World School is a model for any school as it is an educational village, with an extended aura and beautiful learning-based surroundings. There are separate blocks for sections of school which are bifurcated as primary, secondary and senior secondary. All the students are divided according to their calibre, age and norms prevalent in the country for educational purposes.
13. Little Angels High Schools, Gwalior · EasyShiksha
Little Angels High School is located in Gwalior, India's historic and attractive fortified city, which is famed for its opulent palaces, curving mountains, and tall, winding citadel. LAHS is a Gwalior-based, co-ed, English-medium, ISO-certified academic institution affiliated with the Central Board of Secondary Education, main office New Delhi. Amid thick greenery, the school gives an important environment and surroundings for the students to study and get knowledgeable, as LAHS is over 5 kilometres from downtown Gwalior. The space is so peaceful and serene that it adds weight to the quality of education offered by the school itself.
The core foundation of the school premises thus addresses the following questions through their daily conduct, instruction and more importantly the curriculum the school follows.
Have someone ever paused to contemplate a basic but pressing subject of the day?
Even though the number of schools and colleges is increasing, and new scopes of knowledge are emerging and being studied, why is mankind beset by numerous issues and numerous problems with such rampant negativity and some soul stricken diseases?
14. Yadavindra Public School Chandigarh
On April 9, 1979, Maharaja Amarinder Singh of Patiala, the son of Maharaja Dhiraj Yadavindra Singh of Patiala, founded Yadavindra Public School Patiala, SAS NAGAR, Sector 51, Chandigarh. Raja Ram Partap Singh, the company's founder and first chairman, and Mr H.N. Kashyap, the company's founding principal, founded the company.
The school attempts to promote students' overall development by instilling in them a positive and healthy physical, emotional, and intellectual attitude. Efforts are focused on instilling in them a sense of social responsibility, as well as an appreciation for Indian art, culture, music, theatre, dance, and yoga. It also additionally offers courses and curriculums for new age and necessary courses like computer literacy, physical fitness, its usage and its importance, the significance of a well-balanced personality and most importantly mental, physical and emotional alignment.
15. The Future Foundation School Kolkata · EasyShiksha
The Future Establishment School, founded in 1981 in Kolkata, is a K-12 school. It adheres to the Chamber's timetable for Indian School Endorsement Assessments. It is guided by Sri Aurobindo and Mira Alfassa's norms. The Board for the Indian School Endorsement Tests prepares the Training for students (ICSE – Year 10) and (ISC – Year 12) assessments (CISCE). At the ISC level, there are Humanities and Science Streams. Sri Aurobindo Organization of Culture is behind the Future Establishment School. It is a co-ed school using English as the medium of instruction. The school is accredited under the Public Accreditation Board for Learning and Training under the Quality lists of India. It is the first school lately and is the first one in Asia to get the LabelFranc Training accreditation. These quality scores are awarded because of the special screening and a qualified lot of students in the school which have the objective to advance an arrangement of bilingual instruction to students by the French Services of Europe and International concerns. The school has been positioned 24th in the best co-ed school in India by Education World for the year 2019-20 and the beneficiary of Driving Schools Corp.
16. The Shri Ram School New Delhi · EasyShiksha
The Shri Ram Institution is a non-public, co-educational school in India. It is, without a doubt, the most sought-after school in the country. The Shri Ram School was founded in July 1988 and now has four campuses in India's National Capital Region. The first is the Vasant Vihar Junior School in New Delhi, to which the Senior School Moulsari Avenue, DLF Phase III, Gurgaon was added in 1994.
Under DLF Limited, the Shri Ram School – Aravali was founded in the year 2000. It serves Pravesh Vatika (Nursery), Upvan (Kindergarten), and Class XII students. It is situated at Hamilton Court Complex in Gurgaon's DLF Phase IV. A new branch, "The Shriram Millennium School," opened in Noida in 2009.
17. Bishop Cotton School, Shimla · EasyShiksha
Asia's oldest boys' residential institution.
BCS students enjoy a 35-acre campus nestled in the magnificent Shimla Hills that is both roomy and secure. The clean air promotes a healthy lifestyle, with organised sports being practised daily. A BCS education is comprehensive and values-based. Old Cottonians not only have a superior academic education, but they are also principled, resilient, enterprising, and capable of leading others. Bishop Cotton School is a Shimla based school, in the ecstatic beauty of the hilly region with modern 21st-century atmosphere and purpose and it incorporates British heritage and a global perspective, but still is an Indian school. The school is located only a short distance from Chandigarh and Delhi. The curriculum of the school is set, in such a manner that students learn to face the hardships of life by being in such a conducive environment. The problems of the twenty-first century are complex enough to follow the old methodologies. The school has a bolstering rich history dating back over 150 years.
18. Birla Public School, Vidhya Niketan, Pilani · EasyShiksha
The Birla Public School, Vidya Niketan, Pilai, is a fully residential Rajasthan based learning centre, in one of the largest states of the country for boys, affiliated to the Central Board of Secondary Education (CBSE). The Birla Educational Trust established the school as a Montessori school in 1944, with Maria Montessori, the world-renowned pioneer in child education, as its principal. Shishu Mandir was its name back then. The school operated as a day school until 1948 when the first children's hostel was developed. The school had been converted to a strictly residential institution by 1952. The school joined the Indian Public School Conference as a full member a year later. Under the direction and vision of a famous educator and entrepreneur G.D. Birla, the school has operated from nursery to senior secondary classes since 1954. Currently, the school has 15 beautifully designed hostels, spacious enough to incorporate 1000 Students at a time, who come from various geographical and cultural backgrounds of the country. The school has three sprawling green campuses with vast playgrounds and courts area to sustain the Sporting spirit.
19. G.D Birla Memorial School, Ranikhet · EasyShiksha
G. D. Birla Memorial School is a training and education provider institute for Secondary and Senior Secondary schools to more than 200 students. The range of classes from grades 4 to 12. It was set up in 1987 in memory of the Indian industrialist Ghanshyam Das Birla by its organizers Syt. B.K Birla and Smt. Sarla Birla. It is arranged in Ranikhet (Dist. Almora, India). It is located in the Almora region of Uttarakhand, a state in Northern India amid the mountains and hilly terrain at the height of 5500 ft above sea level 360km away from the capital of India, Delhi. The school is situated on a sloping incline of around 5 km from Ranikhet town. The school additionally gives private convenience to its students on its 36 acres of land. 
Empower your team. Lead the industry
Get a subscription to a library of online courses and digital learning tools for your organization with EasyShiksha
Request Now
Mixing Indian social qualities with present-day educational methods, the school targets following new-age technologies like animation and practical ways of education. The computer labs, the library offering a comprehensive assortment of books, periodicals, reference material, Albums and DVDs, and exceptional science, math and computer research lab facilities, other than an amphitheatre with a seating limit of 1000 people, a 24 hours hospital administration with the enrolled doctor on the job.
20. St. Joseph's School, North Point Darjeeling · EasyShiksha
St. Joseph's School, Darjeeling, generally called North Point, is a private Catholic and Senior school for young men situated in Darjeeling, West Bengal, India. Initially called St. Joseph's College till the school area was separated away from the school. And thus the school was established in 1888 with various claims and presence by the Jesuits.
St. Joseph's School, Darjeeling was established by Fr. Henri Depelchin. It was started on 13 February 1888, at Sunnybank, Darjeeling initially with just 25 students at first. It was moved to its current area in upper-division point and was praised for its 125th-year of commemoration and services on 13 February 2014 which was graced by the presence of Shri Pranab Mukherjee, the then President of India. 
For information related to technology, visit HawksCode and EasyShiksha
ALSO READ: MVJ College of Engineering students develop Yoga Pose
Get Course: Learn-HTML-Tutorial-for-Beginners